At just 13, he joined a gang and fell into a life of vice and crime that would come to define the next two decades of his life.
Speaking to The Pride, Joshua Lee, now 40, recalls: "At first, the thrill of being part of a gang made me feel very sat ki (Hokkien for fierce or cool). Then because of the bad influence, I began to smoke, I began to gamble, and by the time I was 18, I was taking drugs."
Driven into debt and hounded by loan sharks as a result of his gambling habits, Lee turned to trafficking drugs for a quick buck.
By the age of 20, he was jailed for the first time, with another two stints in prison to follow.
Each time he was released, Lee found it hard to avoid his old friends and would promptly fall back into his old ways.
He says candidly: "It was always a cycle, from gambling, to drugs, to loan sharks, then trafficking drugs and going to jail. These five things were always with me over the years."
After being sentenced to 18 and a half years in prison and 13 strokes of the cane in total, Lee's lowest point came when his then-girlfriend decided to leave him while he was serving his third stint in prison.
It was also what jolted him to the direness of his situation.
"I felt very hopeless, and I felt like life had no meaning. I was very bitter, because I was angry with myself, and angry with God because I felt I had been abandoned."
The fact that his parents and younger sister never gave up on him despite the many times he had disappointed them over the years further sparked Lee's resolve to turn his life around.
He realised that there would be a heavy price to pay if he returned to his old habits.
Other stories you might like
"During the years in prison, I saw many of my friends coming in and out of jail. Many of them got divorced or lost their lives to drugs. I didn't want to end up like some of my friends who even went to the gallows for trafficking drugs."
It was a sobering thought that would serve as the catalyst to his path to redemption.
"I realised that these things I've done wrong in the past – drugs, gambling – had actually broken up many families.
"From then on, I realised that I wasn't able to help myself. So I enrolled for chapel service, so as to build on my faith."
Upon his release, Lee sought refuge at The New Charis Mission (TNCM), a halfway house for ex-offenders and recovering addicts.
Related article: Slap from father sets Singapore lawyer on a mission to help others
For the two years since the last time he was in jail, Lee has worked hard to stay clean and credits his faith and the structure of life in a halfway house for keeping him disciplined and motivated.
Rising as early as 6am, residents like Lee follow strict regimens that include quiet time, rehabilitation and simple work like admin tasks at the office. Some of them also participate in TNCM's social enterprise arm which provides renovation and home removal services, picking up viable job skills in the process.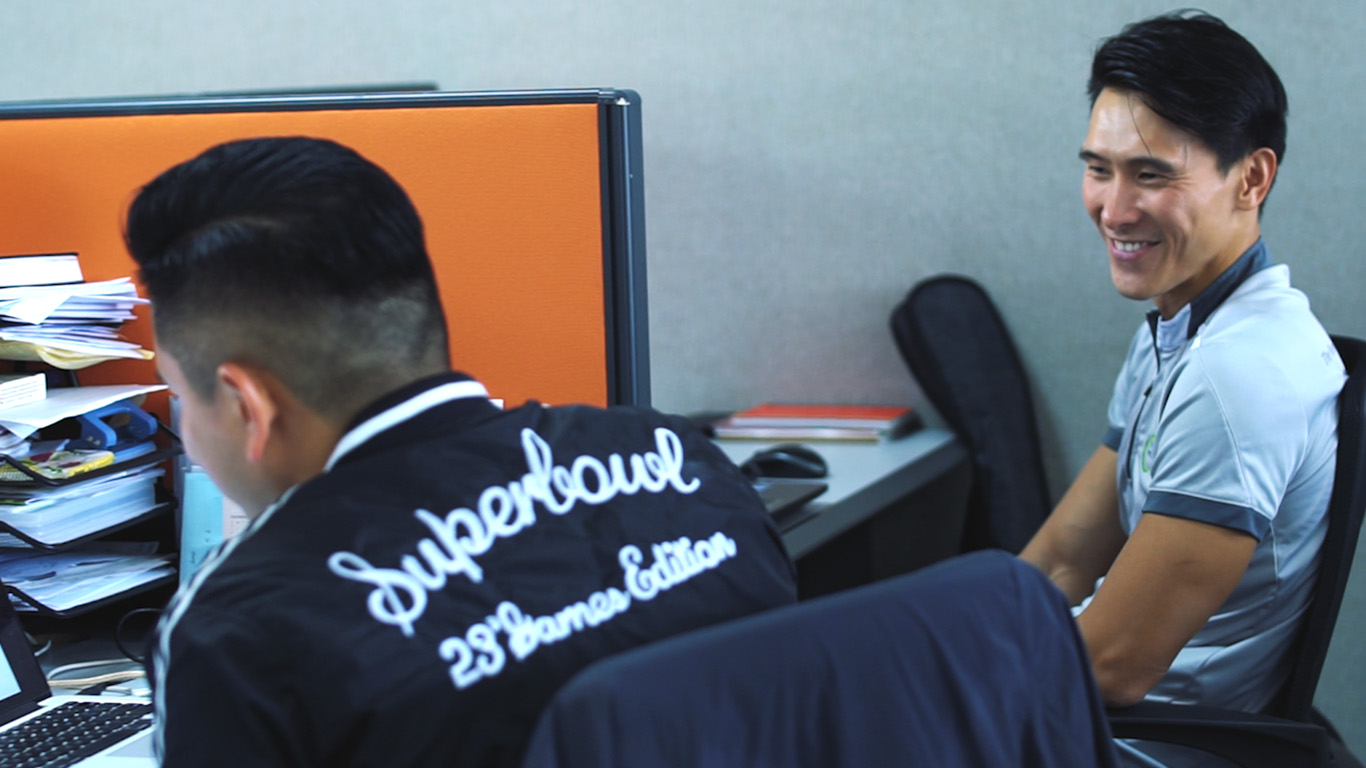 Many of the TNCM staff are men who have come through the doors of the halfway house themselves, and inspire hope for those still in recovery, that they too can go on to flourish.
Affectionately referring to one another as "brothers", the sense of family and brotherhood within the halfway house keeps residents rooted in their recovery and helps them to develop important social skills.
Related article: Would you forgive your father if he'd walked out on your family?
Lee explains: "Staying here is like community living. So you learn to solve conflicts, and also to get along with each other."
And, for a group of people who are striving to triumph over the difficulties of their past, some of these residents have found their strength and purpose by giving comfort to others fighting battles of their own.
Since 2010, staff and residents from TNCM have made weekly visits to a block of rental flats in Ang Mo Kio, providing assistance, and in many cases, simply offering companionship to some 114 of the underprivileged tenants who live there.
On one of his visits to the beneficiaries living there, The Pride observes that the bond he shares with the residents is apparent.
Related article: Why the kidnap scare drivers should be applauded, not criticised
They greet him warmly, beckon him into their homes readily, and the conversations flow easily as he asks after them, and they in turn share snippets of their lives with him.
One such resident is Madam Irene Wong, who is in her 80s and lives alone. On seeing Lee, she chatters away with an energy that belies her age, readily telling him about her jogging habits and requesting that he help her purchase a new phone as the one in her house is broken.
One floor below, Madam Chua Swee Chin, 74, lives with her husband. Madam Chua's husband recently lost part of his foot to diabetes, and his recovery has required her to take him to and from the hospital almost every day for check-ups.
It has taken a toll on the elderly woman, and Lee patiently lends a listening ear as she shares her worries on how expensive the transport costs will add up to.
When we ask what she enjoys about the brothers' weekly visits, Madam Chua brightens up and says: "I feel happy. They chit chat with me, and ask me things like whether I've eaten and if I'm well.
Related article: This millennial fishmonger hopes to keep our wet markets alive
"A few weeks ago when they came, I even prepared some food for them to eat."
She also cites the special outings that they organise for the residents on occasion, including a recent trip to Marina Bay.
"I had just had an operation on my leg and it was difficult for me to walk, but they took me out anyway," she recalls with a smile.
Probed on why he felt a special connection with the elderly residents, Lee says that they remind him of his own parents.
He also senses their loneliness and hopes to fill some of the void, perhaps, coming from a place of knowing just how difficult it can be to feel as though one is all alone.
Seeing the joy that he can bring to others is the icing on the cake for his recovery, and has boosted Lee's confidence in overcoming the stigma of his past.
"For myself, I have very low self-esteem. But because now my life has changed, I can tell people that although I have a past, I am able to contribute.
"We are able to work, we are able to serve people who are in need."