It's a dog-eat-dog world out there, as we're constantly reminded.
Be smart or run the risk of getting cheated. Be safe, or else you'd get scammed.
But there is a special place for scammers who take advantage of elderly people ‒  and a special place in our hearts for those unfortunate victims.
That's probably why a recent story of the Grab driver who got scammed by a passenger went viral on TikTok after his daughter Sarah posted it on her social media.
The video, which has garnered about 280,000 views and 15,800 likes since it was posted last Saturday (July 9) shows Sarah sharing how her dad was paid HK$10 by a passenger for a S$8.80 fare.
Sarah's dad, who goes by the name of Mr Bala, told her that before he alighted, the passenger told him that he did not have any Singapore currency on him and that the amount he gave was enough to cover his fare. In reality, HKD$10 is equivalent only to about S$1.78.
To top it off, Grab took a S$1.70 commission for the ride, which meant Sarah's dad made hardly anything from his trip, not to mention wasting his time and petrol.
When I read the news, it broke my heart to see how anyone could blatantly lie to a senior like that. What kind of society do we live in?
When I spoke to Sarah's dad, I asked them how he felt when he realised that he had been cheated.
"I was in disbelief, I trusted that guy," said Mr Bala.
Mr Bala then shared with the Pride how the passenger had reassured him multiple times that Hong Kong currency was equivalent to SGD and he believed his words. He felt dumbfounded after he found out the truth.
Sarah wrote on her TikTok that her dad starts driving from before 5.30am and comes home after 10pm, with a short rest in between.
"When I took the Tik Tok video, it was my dad's genuine reaction. He was speechless in disbelief over the incident that happened," said Sarah.
It's a tough life, and getting scammed on top of it makes it even harder.
Proud to be Singaporean
I was so proud of my country when Singaporeans stood up for Sarah's dad.
Over just two days, her video on the Grab scam went viral on TikTok.
Many of the users were tagging the official Grab TikTok account to ensure that the company were aware of this incident and could reimburse Mr Bala. Some were offering solutions to help him directly.
One user, Alex Tong, commented: "If the guy (the passenger) is using Grab, can report it to the company and they will charge the guy accordingly."
Another user, Liaw Susan, was more concerned with the future. She wrote: "​​Please teach him (Mr Bala) how to use Google currency exchange so in the future, if someone happens to pass him foreign money, at least he will know what to do."
Other stories you might like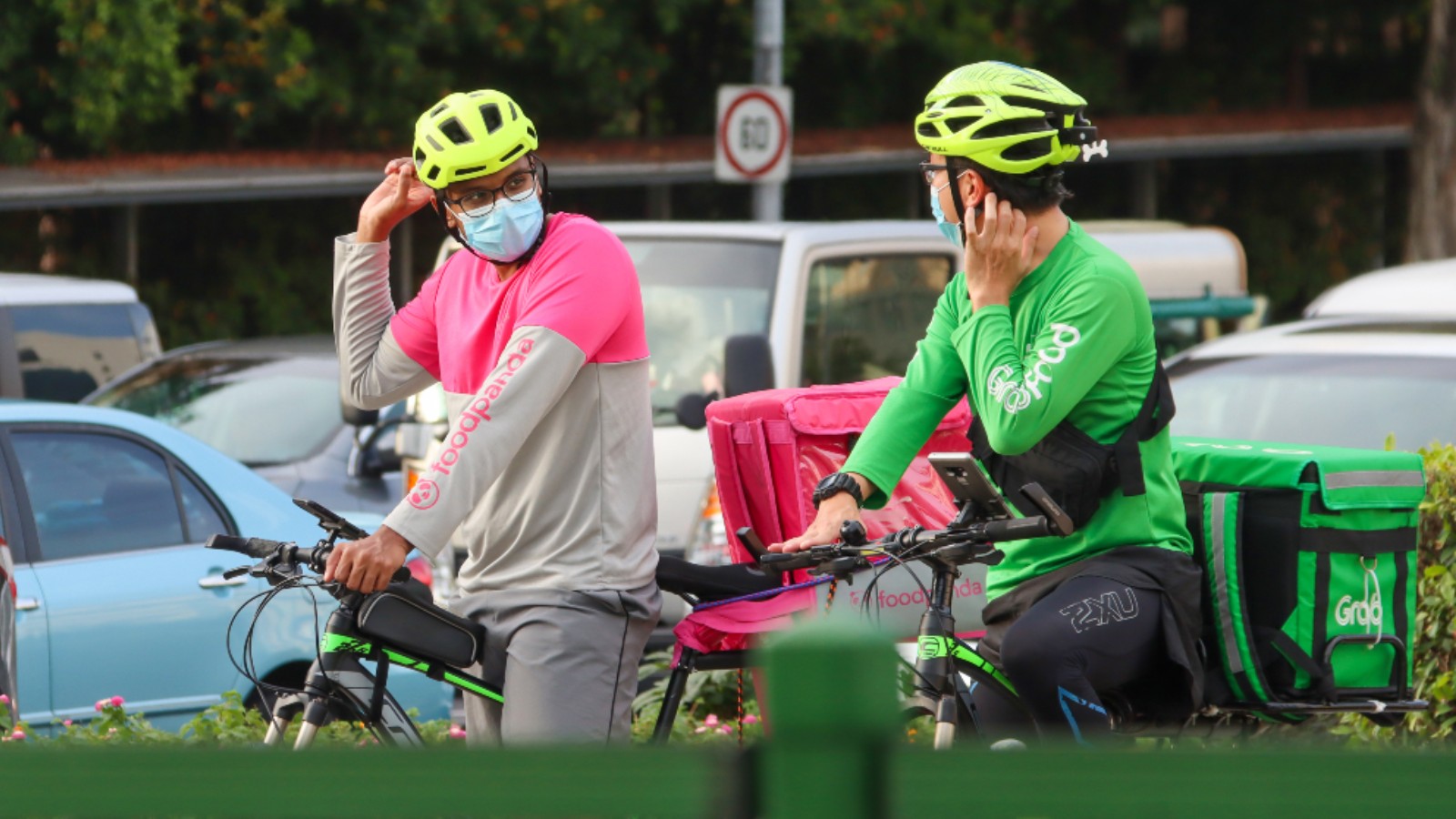 Some users in the comments even shared their own experiences. For instance, user eunagi commented: "My dad worked for ComfortDelgro for 15+ years. The number of times he got scammed by people like this breaks my heart every time."
And all the social media activity worked!
Soon after the first TikTok video went viral, Sarah posted an update regarding the Grab scam: Grab had contacted them to assist. In a second video just a day later on July 10, which quickly garnered 14,000 views, Sarah shared how her dad had responded to all the positive comments from the first video.
He was overwhelmed with all the support that he received from strangers. Additionally, Sarah said that a family friend even transferred her S$10 for her dad.
To top it all off, to make matters more heartwarming, a representative from Grab contacted the family and credited the full fare into Mr Bala's Grab wallet.
When Sarah asked how her dad felt regarding the whole incident, he replied, "He always knew social media was powerful, but today he experienced it."
@sarahremix09 UPDATE ON GRAB! Didn't expect this kind of overwhelming love from y'all, I just wanted to raise awareness on the struggles of Grab Drivers / riders ! but y'all so sweet 😍 my dad is shooked haha, he knew nothing about the post and he was really touched by all your kind words. Thank you @Grab Singapore for the fast response! kind acts makes the world a better place and TikTok is the best place that reflects that ! #fyp #scammed #grab #father #update #kindness ♬ original sound – hello4567
In the update, Sarah wrote excitedly: "Didn't expect this kind of overwhelming love from y'all, I just wanted to raise awareness on the struggles of Grab Drivers / riders ! but y'all so sweet 😍 my dad is shooked haha, he knew nothing about the post and he was really touched by all your kind words. Thank you @Grab Singapore for the fast response!"
Mr Bala shared with the Pride another time when he didn't collect the full fare from his passengers. This time though, the situation was quite different, he said.
Once, he picked up a couple of kids from school, but when he arrived at their destination, they told him that they did not have enough money to pay the fare.
Mr Bala told them that it was okay and that he would cover the remaining amount.
"We just have to be kind," shared Mr Bala.
Changes to Grab waiting periods draw mixed reactions
Grab also hit the headlines this week after the platform announced that it will reduce the grace waiting period for rides from five to three minutes from July 18. If passengers arrive after the three minute mark, they would have to pay a $3 penalty.
Many went online to complain.
One Reddit user commented: "When these platform service providers first hit the scene more than a decade ago, many were raving about 'how good, cheap and convenient' they were, and the drivers thought that it was heaven sent.  I told them 'Just you wait, it's a matter of time they'd make everyone cough back out.'"
Another user put the blame on drivers, saying: "The worst are those drivers that somehow don't even stop at the spot you tell them to stop at and then you end up having to run to them to prevent the stupid grace timer from running for 5 minutes."
As an avid Grab user myself, I understand their frustrations. But at the same time, I understand how Grab is trying to protect its drivers and increase the number of rides to go around.
Grab has said that the penalty fee will go straight to the drivers, so in a way, it is not Grab that will be benefiting from this new rule change, it is the drivers.
In addition, Grab announced shortly after that its drivers could only mark that they have arrived if they are near the pick-up point. This gives consumers a chance to make it on time for their rides.
Channel News Asia reported that Grab drivers are cheering the new regulations.
This new regulation, they said, will not only help save on their waiting time, but is also a reminder for passengers that they are supposed to be punctual for their pick-ups.
One driver, Darren Hui, 52, said: "Sometimes we get informed about a job around 2.5 to 3km away, and it takes us about six to 10 minutes to reach the pickup point. When we reach, some passengers still make us wait for another five minutes."
He added that full-time drivers like himself drive around 25 to 30 trips a day.
"If every trip is cut down by two minutes … that's (saving) one hour daily. That's a lot to us."
Other stories you might like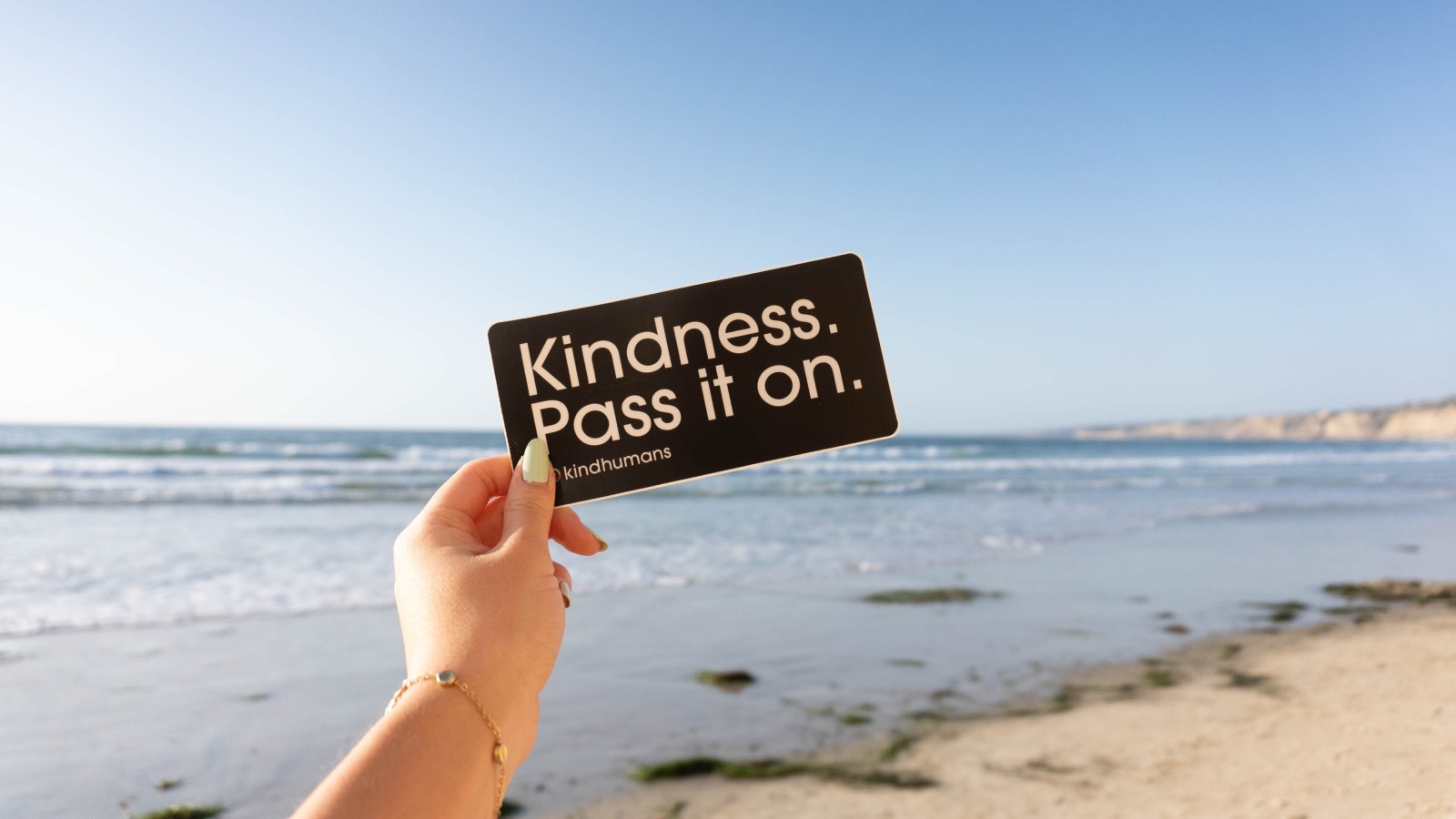 In the end, I believe it is fair to both sides.
After this week's focus on private-hire drivers, I hope that Singaporeans can remember to continue to be kind to these essential frontliners.
Even though things are looking up now, it is still a tough industry.
As Sarah wrote in her update: "Kind acts make the world a better place, and TikTok is the best place that reflects that!"
Just one kind act can cause a ripple effect that can make someone else's day a little bit better!
If you like what you read, follow us on Twitter and Google News to get the latest updates.