Every morning, Yen sits down at breakfast with a book in hand.
Her current favourite is Think Positive, Stay Positive, a collection of inspirational quotes and affirmations from famous people such as British World War II prime minister Winston Churchill and American talkshow host Oprah Winfrey.
She reads these quotes to calm her mind for the day ahead.
"Patients, demands, perceptions. I have to be prepared to deal with them so that I don't get emotionally hijacked," says Yen, who works as a senior staff nurse in the front lines of the Covid-19 battle at one of Singapore's public tertiary hospitals.
"We never know what will be thrown at us during a workday."
"Once I get into the ward, I must leave all my personal problems and emotions aside. Due to the high number of Covid-19 cases, the workload and demands have been greater. I must be in a zone to meet those demands."
"Negativity might still hit me," Yen tells The Pride. "It was like that even before the pandemic, but now, it's much more. We are anxious about our personal safety, and my colleagues (especially foreign workers like me) miss their families."
Kindness begets kindness: A self-care journal to care for those who have cared much
Sherry Soon is no stranger to supporting frontliners in the fight against Covid.
When the first wave of infections hit Singapore in early 2020, the 40-year-old founder of local non-profit group Be Kind SG rallied a group of volunteers who packed 10,000 care packs containing snacks and homemade cards for frontline healthcare workers.
Sherry, aside from founding Be Kind SG, also set up Autoimmune Diseases Singapore (ADSG), a support group for Singaporeans and those living in Singapore diagnosed with autoimmune diseases. She also volunteers with Make-A-Wish Singapore as a Wish Granter.
So when a Covid-19 cluster erupted at Tan Tock Seng Hospital (TTSH) in May this year, she sprang into action.
Sherry has vasculitis, an autoimmune condition where blood vessels get inflamed, and goes for follow-up appointments at TTSH once a month — these visits have to continue even during the pandemic.
At TTSH, she could feel the palpable tension among the staff during the outbreak. She witnessed the strain among the nurses and clinic staff. Even her personal doctor, a specialist, had to take on shifts at the National Centre for Infectious Diseases, where many of the positive cases are treated.
"This time, instead of care packs, we wanted to do something that our healthcare workers could keep and use for self-care because the mental and emotional strain on them has been enormous," Sherry tells The Pride.
Eventually, after talking with Nicole Chan, who is a member of ADSG, Sherry led the team to come up with the idea for a self-care journal.
To Nicole, 32, who was diagnosed six years ago with rheumatoid arthritis, an autoimmune condition that causes inflammation and pain in her joints, it was her chance to take care of the people who have been caring for her.
"We often forget that behind their roles, healthcare workers are humans too. We cannot expect them to look after us if they are not happy and healthy," Nicole tells The Pride.
Adds Yvonne Yeow, 47, another ADSG member who contributed to the journal project: "There's a lot of adapting and compromising when learning to live with an autoimmune disorder. The healthcare workers who look after me have patiently journeyed with me, monitoring my symptoms over different treatments and medication dosages. With their help, and over time, I have learnt to live with my disorder."
Yvonne has Sjögren's Syndrome, a condition where the immune system attacks the tears and saliva glands, resulting in extremely dry eyes and mouth.
A professional counsellor, Yvonne led the team in curating the journal's self-care prompts, together with input from members of TTSH's World Mental Health Day committee.
These cover different aspects of self-care including psychological, emotional, social, financial and environmental, focusing on methods like introspection, analysis, gratitude and future-planning.
For example, journal users are guided to reflect on questions like "What are some aspects of your job that give you a sense of fulfilment?", "What would your perfect day be like?", "What is one thing you would like to save up for to promote your wellness?" and "What are some things you want or need to let go of?".
"It has been found that people who journal regularly have increased feelings of well-being and fewer depressive symptoms," explains Sherry. "Journaling can provide an opportunity for positive self-talk and identify negative thoughts and behaviours."
Echoes Yvonne: "The self-care journal will help our healthcare workers get to know themselves better, soothe and calm them, as well as clarify their thoughts and emotions."
The self-care journal, supported by Our SG Fund and Singapore Kindness Movement (SKM), was officially launched in October during TTSH's World Mental Health Day commemorations.
"You are in the business of kindness," Dr William Wan, SKM's general secretary, wrote in the foreword. "The relentless demand for your time and attention by the patients you serve makes it imperative for you to find time to be kind to yourselves. You need time for self-care."
Since its launch, more than 14,000 journals have been distributed to staff from 16 healthcare institutions. Sherry has plans to reprint more copies to distribute to even more healthcare staff.
"The feedback has been encouraging," adds Sherry. "Most find the prompts very thoughtful."
Flipping through the journal, one can't help but be cheered by page after page of heartfelt appreciation messages and colourful artwork contributed by people and organisations from a cross section of Singapore society – preschoolers, patients, special education school children and even those in the Singapore Prison Service.
It was a deliberate move by the project team to reach out to a diverse range of people to make the journal more inclusive.
"People noted how so much thought and consideration has been poured into the journal. Every page has its story and it feels like a coming together of a community," said Sherry.
There is even a tribute from President Halimah Yacob, who wrote: "It is not a sign of weakness to feel stressed and emotional and you are not alone in facing these stressors to your well-being. While you continue to care for us, I hope that you will also take some time out to care for yourself and your colleagues.
"Over the past one and a half years, you have shown what it truly means to be selfless and brave. It is no easy feat to put yourselves on the frontlines while we battle a pandemic, especially one that has gone on so long. Yet, you continue to do so each day, so that every patient gets the best care and treatment possible. Thank you – we notice and appreciate your efforts and unflagging compassion."
Shout-outs from fellow healthcare professionals
Doctors and nurses also gave a shout-out to their compatriots through their artwork.
Like nurse Jaylyn Montiague. Her art piece, which features a blue mask bearing the words "Hero", "Beautiful", "Respected", "Great", "Strong" and "Loved" against a rainbow backdrop, is inspired by the changes that healthcare workers have had to deal with during the pandemic.
"Many of us were discriminated against during the pandemic," says Jaylyn. "Just by showing us respect, it's enough to make us feel appreciated.
"Healthcare professionals have touched the lives of so many with our caring hands and comforting words. As we care for others, let's not forget ourselves too. We have to affirm one another to keep us going, especially during such challenging times."
Thng Ai Wei, a student at Nanyang Technological University was moved by the courage and sacrifice of healthcare workers. Her artwork, which portrays brave "Covid-19 busters" bearing steely expressions of resolve, salutes the noble spirit of our healthcare workers.
"They have had to sacrifice so much of their personal time and emotional resources. I contributed as I wanted to appreciate them and encourage them to take care of themselves," Ai Wei tells The Pride.
In fact, there was so much outpouring of love and appreciation for our healthcare workers through this journal that the project team decided to post all of the 227 art contributions online.
Other stories you might like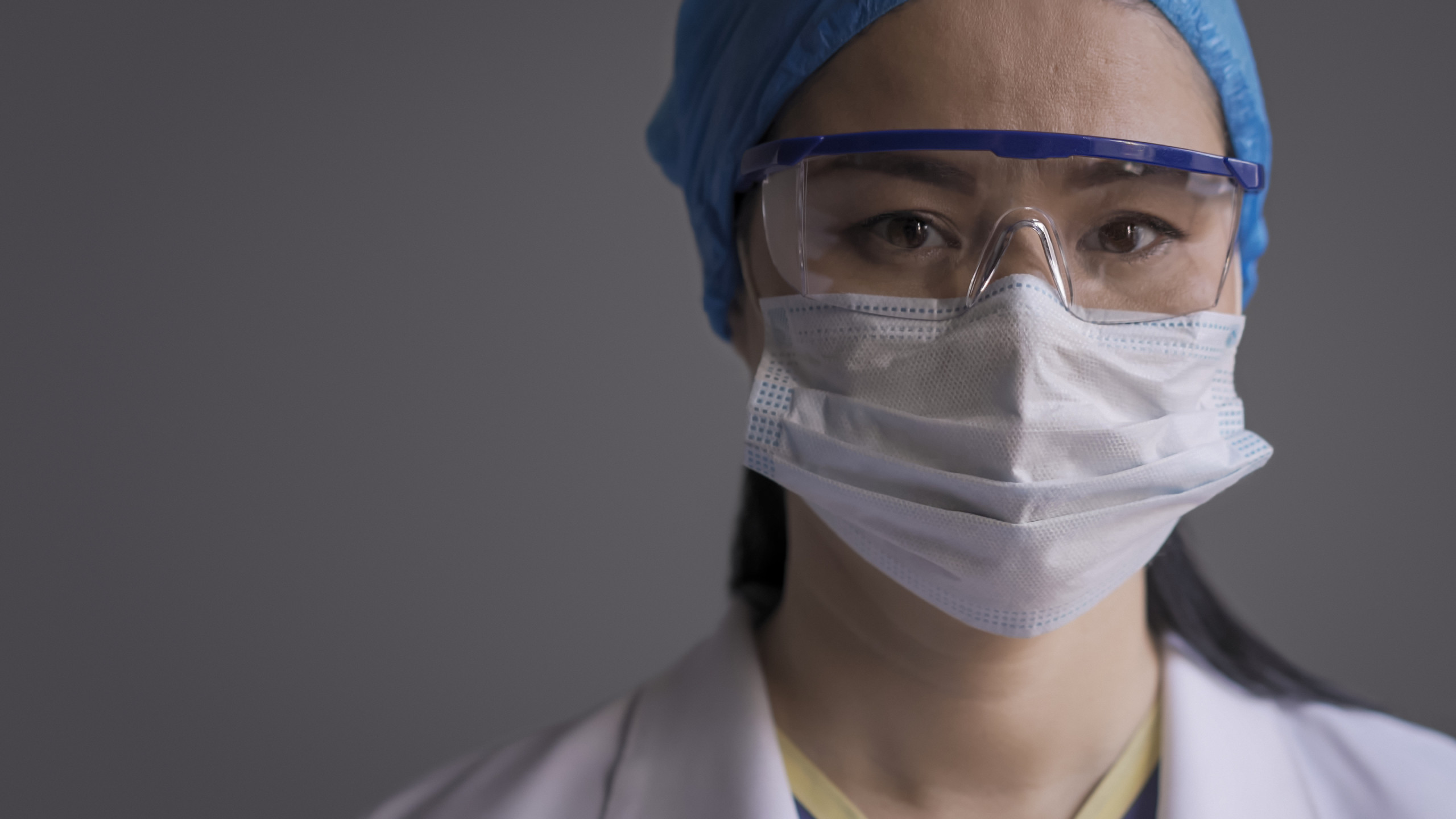 As the pandemic wears on, Yen has chosen to stay positive, and she loves how the journal has helped her on her journey of self-care.
"The stress is there, so we have to find a solution to deal with that stress, find beauty out of that stress. We have to accept that this is the job we have chosen and accept the challenges that come our way.
"We need to take a moment for ourselves to reflect on the things in our life," she says. "On busy days, we tend to forget to take care of ourselves. This journal gives you activities to think, 'what have I done, what made me happy?'"
If you like what you read, follow us on Twitter and Google News to get the latest updates.