From volunteers holding the hands of terminally ill patients as they confront death, to the heroes on the roads who keep others safe, The Pride looks back on the good things that happened in Singapore in 2017.
These are the acts of kindness and stories of the people behind them that will restore your faith in humanity.
Man salvages damaged shared bikes, even rents his own lorry to transport them
Commuters were genuinely excited when Ofo, oBike and Mobike launched their bike sharing services in Singapore earlier this year.
Then, walkways and public areas started getting clogged up with damaged and indiscriminately parked bikes, and the excitement quickly gave way to annoyance and brickbats.
But while most of us will shake our heads at the bike litter we encounter or write an angry post about it, Zhivko Girginov, a Bulgarian living in Singapore, got his hands dirty instead.
Concerned that damaged bikes would pose a danger to users, the 32-year-old piano teacher has gone on three of his own expeditions to retrieve broken bikes since September. Speaking to Mothership.sg, Girginov said: "I was seeing that day after day, more and more damaged bikes popped up while those that I had reported were still there. This triggered me to take action and I decided to rent a lorry, paying for it myself, and to collect those unattended bikes, starting from my neighborhood."
He explained that he was inspired to act after realising that the damaged bikes that were reported to the operators were slow to be cleared.
And while his kind acts have inspired many a thumbs-up on social media, Girginov hopes that more would join him on these shared-bike clean-ups, so that a bigger impact can be made. Despite the tough menial labour of retrieving and loading the bikes, he sees his currently solo effort as a form of civic responsibility.
He told Mothership.sg: "We all need to keep Singapore a nice place and in good public order, and not to always rely on 'someone else to do their job'."
Other stories you might like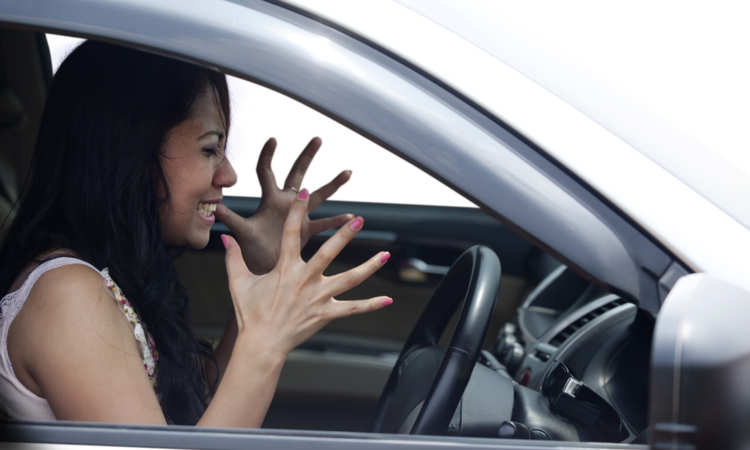 No One Dies Alone: Volunteers come together to accompany hospice resident on his deathbed
Imagine being afflicted with a terminal illness and spending most of your waking moments counting down to the end of your days.
That is the sombre reality for many patients who live in a hospice, and the loneliness is even more pronounced for those who do not have family with them.
But instead of dying alone, the terminally ill at Assisi Hospice can turn to volunteers of its No One Dies Alone programme for comfort. Taking shifts round the clock, they stay by the patient's bedside to provide a comforting presence, especially in their final moments.
One such patient was Tay Cheng Tian, 54, who passed away after a fight with oesophageal cancer. Volunteers like 37-year-old teacher Samantha Lim granted his last wishes and kept him company.
Speaking to The Sunday Times, Lim recalled the moments after Tay passed on, and said: "There was peace. He was not alone and that thought drives me to do this volunteer work because I know there are many seniors out there who live alone."
Given the ageing population in Singapore, it brings some comfort to know that those who are elderly, sick and lonely need not live out their last days on their own, with volunteers like her around.
Related article: When the ugly Singaporean customer rears his head…
Neighbours rally to help families who lost their homes in fires
In early August, Lianhe Zaobao reported that 62-year-old Hafidah's Jurong East flat caught fire after her daughter had accidentally left a hair-curler on her bed. Although the family emerged unscathed with the help of emergency responders, the house was too damaged for them to return.
In stepped a neighbour who not only welcomed Hafidah's family into her home while they waited to be assigned a new rental flat, but also cooked for them and did their laundry. Speaking to Lianhe Zaobao, the neighbour said humbly: "We're neighbours, so it's only right that we help each other out."
Just one month later, another family also lost their home overnight after a fire broke out in their Woodlands Drive 50 flat. To help them cope with the trauma and losses, neighbours from the same estate used social media to crowdfund donations from the public.
Two homes gone up in smoke, and two families left without a roof over their heads.
Thankfully, both times, it was the kindness of neighbours that came to their aid, and the generosity of others that jump started their recovery.
Related article: I was not wrong to defend Annie Ee's abusers, says criminal lawyer Josephus Tan
Watching out for others on the roads
Going by the incidents of road rage that go viral on social media, it may be hard to think of Singapore's roads as a place for kindness and consideration to flourish.
But there's no lack of good Samaritans around: Riders Mohd Elfie Mohd Amin and Jalil Ramli rescued elderly pedestrians who had wandered onto busy expressways in two separate incidents this year.
Instead of riding past them, and despite the danger of stopping their motorcycles on the bustling roads, both riders approached the elderly men, and offered them a ride home. In Jalil's case, the 80-year-old pedestrian could not recall where he lived, but fortunately had an address that Jalil was able to retrieve from his wallet.
When more serious accidents occurred this year, road users have banded together to help those injured.
In July, Facebook user Minghui Ming uploaded a video where bystanders rushed to the aid of a motorcyclist who had been involved in an accident at the junction of Ghim Moh Link and Commonwealth Avenue West. Those at the scene were seen clearing debris from the road, re-directing oncoming motorists and attending to the rider until the SCDF arrived at the accident site.
Two months later, a motorcyclist skidded and crashed along the PIE amid a heavy morning downpour. Two drivers and two motorcyclists, including rider Heath Tan, who shared a video of the incident on Facebook, helped him to the side of the road and administered some basic first-aid as they waited for the ambulance to arrive.
Tan told STOMP: "I just wanted to find out if he was OK because I do know first-aid. I told him to take a piece of cloth to press against his wound to stop the bleeding."
Related article: This millennial fishmonger hopes to keep our wet markets alive
Housewife rescues drowning boys at East Coast Park
It was a scene of life-and-death that housewife Silvia Hajas walked into during an outing to East Coast Park with her daughter in May.
Alerted to the cries of distress coming from four young boys who were trapped out in the sea, 47-year-old Hajas promptly jumped into the water and swam out to rescue them. One at a time, she brought two boys to safety, but grew fatigued as she attempted to rescue a third.
It was at that moment that 53-year-old Tan Kian Choon, a contractor, passed by with his wife and came to Hajas' aid. Working together, they used a lifebuoy and brought the third child back to shore. Unfortunately, the fourth child had slipped under the water by then, and his body was found hours later.
Speaking to Channel News Asia, Hajas said: "In good conscience, I couldn't have just stood on the sidelines. I dread to think that if nobody was there, the three boys that got out would have tried to save their friends and that could have led to an even bigger tragedy."
For their heroic actions, both Hajas and Tan were awarded Community Lifesaver Awards by the SCDF.
Feature image sources: Facebook / Volunteer Bike Patrol, Facebook / Minghui Ming, Youtube / Straits Times