Instead of feeling excited or joyful, it was with trepidation that the young couple broke the news that they were having a child to the woman's employer.
And instead of offering hearty congratulations, the employer, a childcare centre director, reacted angrily and scolded the woman for breaking an unspoken rule at the centre, where female staff are expected to take turns to have children.
Matahara (マタハラ) – a Japanese expression for the harassment that women face at the workplace – came into the spotlight recently, after a woman's 28-year-old husband wrote in to the Mainichi Shimbun to share about their plight.
Other stories you might like
In the letter, the man accepted blame for "not planning well" and said that his wife felt guilty for inconveniencing her colleagues by getting pregnant out of turn.
However, he also lamented the pressures that Japanese women faced in adhering to their employers' expectations of when they can or cannot fall pregnant – a practice that experts say is not uncommon among Japanese workplaces where most of the employees are female.
It is something that Jasmine Tan, a 30-year-old mother of one here in Singapore, struggled to wrap her head around. Speaking to The Pride, she noted that family planning can be unpredictable and wondered: "How can anyone control such things?"
Among the conversations sparked in Japan on the issue, unforgiving attitudes like that of the woman's employer were seen as a contributing factor to the country's low birth rates – a problem that Singapore similarly grapples with. In latest statistics, our total fertility rate reached a seven-year low of 1.16 in 2017.
Of the three young parents that The Pride spoke to, however, all agreed that Singapore workplaces were less hostile as compared to their Japanese counterparts.
For one, the government has made subsidies available and mandates six days of childcare leave for working parents whose children are Singaporean and below the age of seven. Tan, a marketing and branding manager, observed: "Compared to Japan, we're definitely more family oriented. The subsidies and childcare leave are very helpful."
Related article: Gender inequality in Singapore remains a problem. Here's why
As a first-time mother whose baby just turned one last month, she also credited her company for being understanding towards its staff who are parents. Her colleagues' supportive reactions quickly put to rest any anxiety she initially had about how her pregnancy would affect others.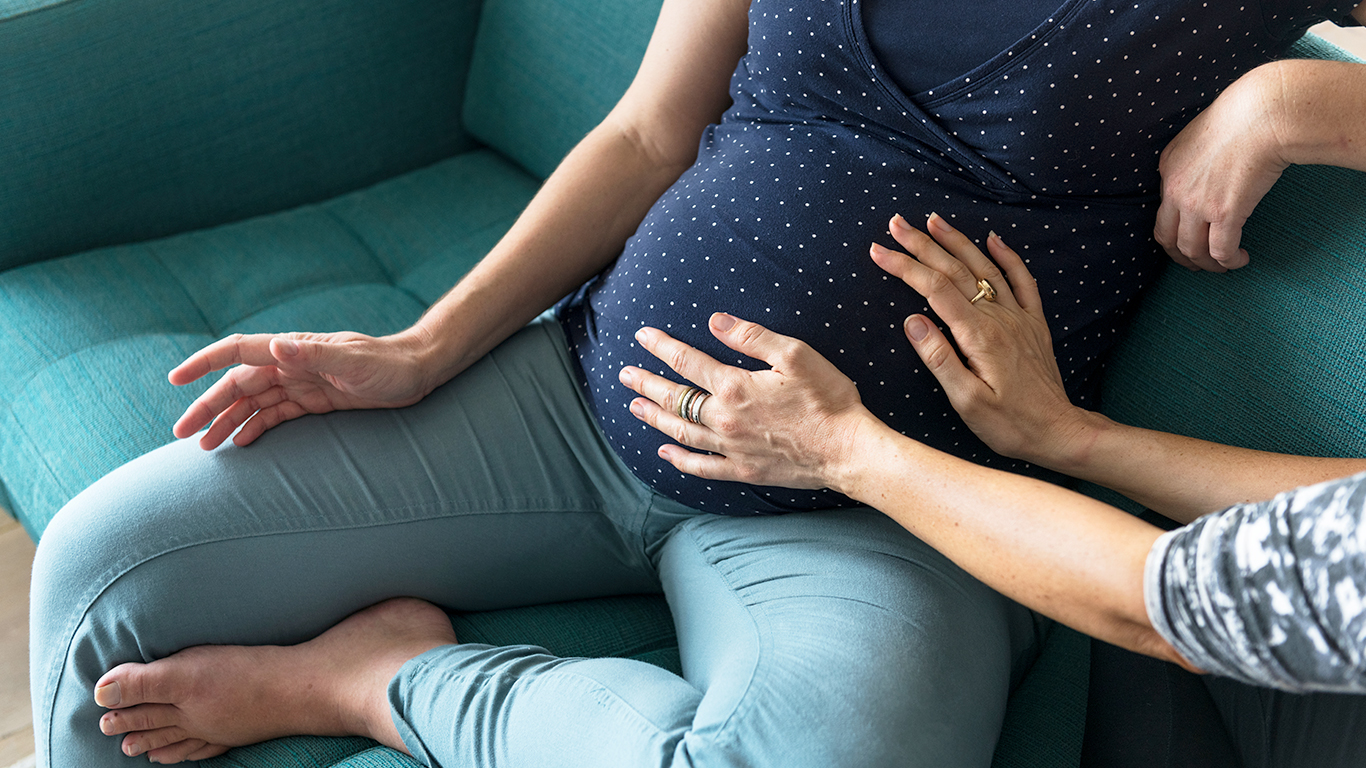 "I'm working in a SME where the culture is quite family-oriented. Initially, I was worried that (my pregnancy) would affect the workflow. But thankfully, my colleagues were all very happy for me."
The game plan was to have a proper handover so that Tan's teammates could fill the gaps when she went on maternity leave. However, much in line with the unpredictability of family planning that she cited, Tan's baby arrived a full month before her due date – well before a handover date was arranged.
Chuckling at the memory, Tan said: "It was a big surprise to them when I texted them that I was in the hospital. And my family had to get my laptop from the office so I could do my handover while I was in labour."
Even then, she recalled that her colleagues were accommodating and supportive to a fault.
Related article: Stop asking women when they're going to have kids
Tan's experience is echoed by Jasmine Low, an applications consultant whose son also recently turned one. She returned to work after taking the full four months of maternity leave, and a few months ago, decided to broach the topic of a flexible work arrangement with her boss.
In addition to being able to shift to a four-day work week, 31-year-old Low said that her workplace has been obliging about the regular breaks she has had to take in the office in order to express milk as she is still breastfeeding.
She told The Pride: "All this flexibility is good as it allows me to spend more time with my son while he's so young, and do my part as a mother for him."
In contrast to the judgment and unhappiness that the Japanese woman's employer expressed, Tan said her colleagues were understanding and simply rolled up their sleeves to help out when she was on maternity leave.
"They were very happy for me. As most of my teammates are mothers themselves, I think they are more understanding as well. Even though some of them had to take on a slightly heavier workload, there's a sense that we are all willing to help each other out when the need arises."
So in Singapore, it would appear that attitudes at the workplace lean towards consideration for the difficulties and needs of young parents. However, the nature of the industry one works in can influence whether or not a company embraces family-friendly practices.
While his employer then did not overtly bear down on him as he was about to become a father two years ago, a man who wants to be known only as Ahmad made his own choice to seek another job that offers greater flexibility.
Speaking to The Pride, Ahmad, 29, recalled: "Back then, I was working in advertising, where the hours are very long and it's normal to go home at 9 or 10 in the evening. When my wife was pregnant, I could foresee myself not being able to spend much time with my daughter and be there for the big milestones, like her first day of school."
To Ahmad, it was a no-brainer where his priorities lay. "Work is work, but you can't take back the time in your child's growing up years. Being there for my child is very important to me. At this point of my life, I feel that my main role is to be a father and I need to do what's best for my family."
Now working as a producer, he enjoys greater work-life balance at his new workplace. No more gruelling late nights to meet tight deadlines and client demands. He has to work on weekends for events from time to time, but the pressure is not as "constant and always-on", like his old workplace.
Why then, looking at our dwindling birth rates, are younger Singaporeans seemingly resistant or slow to start a family?
The key could lie in one very practical consideration – cost.
Related article: Lessons about life, death, and moving on from my Uber driver
It is something that Ahmad has given much thought to in wanting to give the best to his family. He explained: "I did some calculations and found that to raise my daughter to the age of 20, we will need to save up at least $150,000. And if we have more kids, it will be multiples of that amount."
It is a reality that he and his wife, who also works full-time, are mindful of, and he believes such intimidating costs also weigh heavily on his peers' minds.
"Because our economy has grown and everything has become so expensive, we have to work much harder to afford the same things our parents could in the past. For example, houses were cheaper then."
Ahmad continued: "In this climate, people will be more inclined to take care of themselves first before thinking of having kids. The practical thinking is that if you want to have many children, you must have a lot of financial stability to do so."
For those who have decided to have children, however, working somewhere with a family-friendly corporate culture can be immensely helpful. All three parents The Pride spoke to agreed that they would be attracted to workplaces that enable them to play the roles of parent and employee equally well.
What can be improved? Tan pointed out the need to empower fathers to be more involved and the provision of longer-term support for working parents.
She explained: "There are times when I need to bring my baby to the doctor, and my husband is unable to take time off, so I need to get other family members to help. In some countries, paternity leave can go up to a month or longer (it is currently two weeks in Singapore), and I think that enables fathers to be more hands-on."
Having their husbands around can alleviate the stress on mothers to be the primary caregiver – another unhealthy gender stereotype.
"What's intangible is the support that fathers can provide by being around. Otherwise you feel that all the pressure rests on the mother," Tan says.
And in the longer term, parents need to have the peace of mind that their young children are in good hands when they return full-throttle to their careers. Tan suggests making childcare services more readily available.
Citing the long waiting lists at pre-schools, she said: "It's a worry for any parent, because they need to go back to work but struggle to find a daycare for their kids. If you need to work and there's no-one to take care of your children, or if the daycares with vacancies are the more expensive ones, it becomes a really big struggle for us."