One young man has found a way to make the inconvenient weight of your annoying five-cent coins useful: He will take it off you for charity.
These five-cent coins will be used to help elderly cardboard collectors in Singapore, who earn an average of just $4 to $5 each day.
Adrian Foo, currently a 21-year-old undergraduate at the Nanyang Technological University, has collected $709. The coins, which total more than 14,000 pieces, weigh about 24.1kg.
To put that into perspective, a cardboard collector will have to pick a staggering 7,090kg worth of cardboard in order to earn that amount of money.
The funds raised by Foo, as part of his Five Cents Project in which he collects five-cent coins from friends, families and even strangers, was passed to volunteer group Happy People Helping People (HPHP). The group currently has more than 250 beneficiaries.
The money will be used to help the elderly cardboard collectors with their daily meals and monthly bills.
HPHP said in a Facebook post yesterday (Jun 3): "For most of us, coins just make our pockets heavier and will (weigh) our pants down if we have too much of it… we would try to get rid of these 5 cents. Adrian here, on the other hand, collects these $0.05 coins in hopes to raise funds and awareness about these cardboard collectors."
Other stories you might like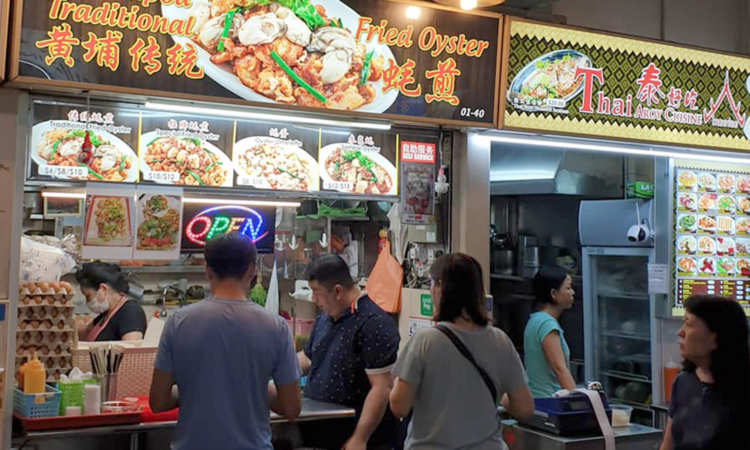 Foo had started the project back in March, initially as a small experiment to see how far the project can go. "At the core of this idea is the idea of contribution, that it does not require much of us, and no matter how insignificant we think our contribution is, that should not stop us from contributing because every little bit counts," he wrote previously.
"We always say things like 'I'm too busy to volunteer' or 'I can't even sustain myself, how can I donate?' But the truth is we are all capable of giving, and as little as we can give, if everyone gives just a little, it can go a long way. Wouldn't the world be a much better, brighter and kinder place?"
There are currently three collection points for the Five Cents Project. They are located at Chippy's in Plaza Singapura, Puri-Puri at 367 Beach Road, and Soylicious at the Bukit Timah Market and Food Centre.
Foo's initial target was to raise $200 by May 5. But on 24 April, he posted on the project's Facebook page that he has "way exceeded" that goal. On 7 May, he updated that he had amassed $523.80, or over 10,000 pieces of five-cent coins, collected from about 80 people.
And it's not just these individuals who showed their support, as after approaching a few banks, he found one that was willing to do a one-time waiver for the deposit of the coins – something he called a "symbolic moment" for the project.
"It is really heartening to see what we can do for the community when we all come together to contribute," wrote Foo in one of his Facebook posts. "No amount of contribution is too small, never forget that."