When a technical glitch with the train doors caused a delay at Woodlands MRT Station one recent morning, 28-year-old Vicki Goh whipped out her phone the moment the announced was made. But while others were probably complaining about the delay to their friends on social media, Goh was posting to alert other commuters instead.
The part-time student is a member of TATA SMRT, a Facebook group dedicated to making commuters' lives easier during delays and breakdowns.
"People were thankful for the post because they got to know about the delay," said Goh.
TATA SMRT was created by IT engineer Jason Cai three months ago when he observed netizens flooding social media with negative comments as train delays and breakdowns became increasingly common.
Other stories you might like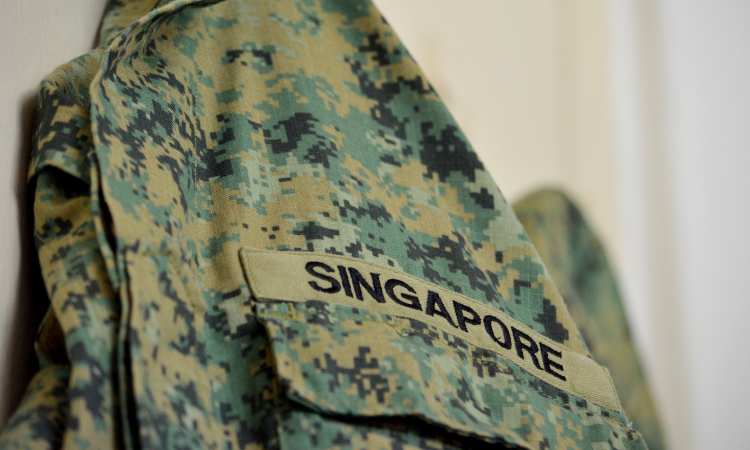 Cai told The Pride: "Every time there's a breakdown and it's reported, there's a lot of unhappiness after that and people share these articles and create even more anger and unhappiness. It never seems to end."
The 35-year-old saw an opportunity to unite people and offer aid to commuters during such times while establishing a source of positivity and support. TATA SMRT, which stands for The Alternate Transport Advisory and Singapore Magnificent Rescue Team, has over 6,000 members. In the past month alone, the group saw more than 2,000 new members.
Said Cai: "This is our Singapore spirit. Every time there's an issue or a national crisis, we come in and help one another and this is the spirit that we should be proud of. It's definitely very encouraging to see more members joining, especially when they're willing to be supportive and help make things better."
The group provides real time updates on delays, helps commuters plan alternative routes, and provides support to alleviate the growing frustration of affected commuters.
Cai also revealed that they're trying to encourage carpooling by assembling a rescue team of volunteer drivers to provide free rides during major breakdowns.
While the support group was created with noble intentions, Cai admitted that not many people identified with its purpose initially because they felt the government should resolve the problems and avoid future occurrences.
However, after disruptions occurred during major events such as the Primary School Leaving Examinations (PSLE), Cai's recruitment efforts gained momentum. He observed that people recognised the potential of TATA SMRT after realising that they had to find their own solutions to the problem.
Related article: In search of Singapore's kampong spirit
Helping Cai out with this initiative is senior tax consultant Paul Lee, 38, who is also very active in the group. Lee was the first to volunteer his services as a group admin.
When a disruption occurs, Lee, who usually takes the bus, is also quick to jump into the fray to help – even while commuting to work and home. Whether it's responding to members' queries or providing live help to stranded members who require immediate answers, Lee is willing to offer his time. He once devoted four hours in the evening answering questions on the group's Facebook page during a major breakdown.
As someone who takes the bus often and professes to being a bit of a bus enthusiast, he has collaborated with another group admin to create a comprehensive spreadsheet that compiles information on bus services across the country. This spreadsheet is available on the group's Facebook page.
Members are welcome to contribute suggestions and information on the quickest bus services that travel between key districts and locations as well as alternative bus routes from train stations. This contribution from members is, according to Lee, one of the things that makes the project a success.
Related article: Transport heroes who move hearts besides moving people
Cai said that the group's members are the most important resource TATA SMRT has as they are the eyes and ears on the ground and facilitate the crowdsourcing of information.
"It's not possible for one admin, or even a few, to be able to update on the fly. It has to come from everyone and the more support and members that we have, the more likely that we can update in real time," he explained.
While members value the speed and accuracy of the updates, what motivates them to stay is this positive culture that Cai has created. Goh feels that it's "refreshing" and finds that it not only furthers the purpose of the group but also facilitates more effective communication among group members.
It is this culture of graciousness among members of the group that Cai hopes to maintain. And when a member suggested that SMRT should engage the services of the group because of the lack of official updates, Cai took it as a compliment but was quick to say that TATA SMRT was not started in a bid to undermine or shame the authorities.
"From the start, I've always thought that we should work together with the government," he added.
Related article: Singapore, give parents with kids and pregnant women a break on public transport
With the recent surge in membership, it's apparent that the public is seeing the benefits of the group and appreciating the positive environment it has created. Cai even feels proud that the comments on TATA SMRT are in "stark contrast" to the kind of comments you'd usually read on social media.
So if you prefer a social media group that reacts to a frustrating train breakdown by helping instead of ranting, or if you feel you could help in such situations, you'd find a warm welcome to be a member at TATA SMRT.