As a taxi driver of almost 20 years, Dhanabalan S/O Shunmugam has quite the keen eye for noticing when a customer is in need of his assistance.
On one such occasion, after driving a passenger and her two young children home from IKEA Alexandra, he took the initiative to help her carry their purchases all the way up to her home.
It didn't matter to the 58-year-old cabby that the 15 minutes he spent helping them could well have been used to pick up another paying passenger.
"I'm a service provider. My first priority is to help all these people," Dhanabalan tells The Pride proudly.
The ComfortDelGro Taxi driver had observed earlier at the pick-up point that his passenger had no free hands to carry all the items that she had bought. Despite being older than her, Dhanabalan had no qualms helping her to load the items into the boot while she got her kids to settle down inside the taxi.
Throughout the journey, he bantered cheerfully with the passenger, who later wrote in to ComfortDelGro to share that Dhanabalan had made her family feel so comfortable, that it felt as though they were in a relative's vehicle.
Dhanabalan also stayed behind to play with her kids for a short while after carrying the items to her place – a gesture that made her day.
Other stories you might like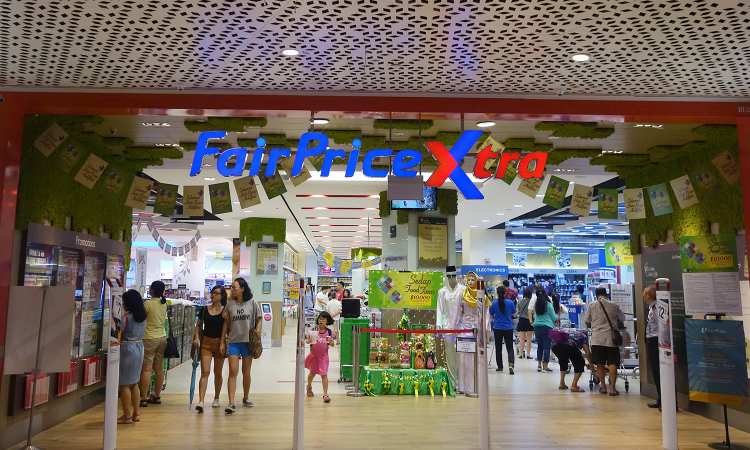 In her letter of appreciation, the passenger added: "It's very rare to find such a (pleasant) taxi driver who doesn't only work for money but also serves his customers as best as he can. He was older than me, yet he spent time and energy to help me… I would like to thank him for his help."
For going the extra mile in the line of service, Dhanabalan is one of 466 transport staff in Singapore who was recognised at this year's National Kindness Award-Transport Gold Outstanding Awards earlier today. These individuals hail from various segments of Singapore's public transport industry. Awardees include bus and taxi drivers, station managers and customer service staff, among others.
Dhanabalan explains that as a taxi driver, it was his duty to ensure that his passengers feel comfortable with him.
He reveals: "I've done this many times…to me, it's about making my passenger happy. I enjoy having conversations with different people as well. It's nice seeing your passengers smile in your cab," added Dhanabalan, who is able to converse in Tamil, English, Malay, Mandarin and Hokkien.
His multilingual background has even helped him to diffuse an awkward situation with another passenger who was only able to converse in Mandarin and Hokkien.
The elderly woman had been worried that Dhanabalan might not know where she was headed to, but upon learning that he was able to speak Hokkien, she immediately felt at ease and went on to chat with him throughout the journey.
Without a doubt, Dhanabalan takes great pride in his job. He says: "As a service driver, we must be prepared for any situation and try our best to make our passengers comfortable."
But more than that, there's a simple, heartwarming reason that inspires his kindly approach to anyone he meets – good old empathy.
"In the service line, doing our best can be as simple as helping the elderly into the cab, or keeping their wheelchair properly. We have to make sure our passengers are as comfortable as they can get.
"Because one day, when we turn old, we will also need someone to help us."
Commuter's self-sacrificing attitude ensures safety of pregnant woman
Her daily commute to work on the North East Line is typically an uneventful journey that takes no longer than 45 minutes.
Earlier this year, however, bank executive Constance Wong faced an unusual situation that left her flustered.
A fellow commuter who was pregnant had reached out to hold her hand all of a sudden in a call for help. The 28-year-old Wong recalled that she had been watching a show on her mobile phone then and got a shock when she was first approached.
She tells The Pride: "At first, I thought that maybe I was blocking her way and being inconsiderate. But when I looked closely at her, I noticed that she was perspiring a lot and her face was really pale."
The woman told Wong that she was unable to move.
Alarmed, she immediately sprang into action. As adrenaline kicked in, Wong, who'd never faced a similar situation before, directed other commuters to press the emergency stop button. When the train arrived at Little India MRT station, she helped the pregnant lady alight.
While others may have continued on their commute after that, Wong wasn't quite done yet.
As there were no female staff around to attend to the commuter, she stayed on to lend a hand. She helped contact the commuter's gynaecologist and husband, brought her to the hospital in a taxi, and stayed there with her until the lady's husband arrived and the gynaecologist attended to her.
"I didn't want anything to happen to her… I told her that if she needed me to be with her, then I'll stay. I just informed my boss that there had been an emergency and I needed to send someone to the hospital. It was the right thing to do," said Wong who spent about two hours with the pregnant commuter.
For her selfless act, Wong was among five winners of the Caring Commuter Award, a new category which was introduced for the first time this year.
However, Wong was quick to point out that she hadn't done what she did to gain recognition, but had simply been at the right place at the right time to help another person in need.
"Obviously, it's not every day that you will wake up on the right side of the bed. But even small acts can make a difference. When you give up a seat to someone in need, it makes their day a lot brighter… And even for me, when I can help pregnant ladies get a seat, my day gets off to a better start.
"Small gestures can go a long way."
To learn more about this year's National Kindness Award-Transport Gold, click here.