The smell of smoke was in the air.
I stepped out of my car and looked around. It's the seventh lunar month, so some smoke is to be expected, right?
But this felt different. There was a tension in the air and glancing over, I saw people hurrying towards a neighbouring block of flats.
Then the source of the smoke became obvious.
Fire!
Last Friday evening, a fire broke out at a third-floor flat in Toa Payoh Lorong 8. Two people suffered from smoke inhalation and the flat was gutted.
But what struck me, standing among the crowd of gawking onlookers, is how invested the neighbours were. As SCDF rescue personnel scampered around, I could hear a running commentary from an auntie, recounting the situation as it was happening. "Aiyoh," she mumbled in Chinese to her adult daughter next to her, eyes locked on to the blaze, "hope there weren't anyone in there."
A young boy walked past, phone clamped to his ear, "I can't take a photo for you, mummy," he was protesting, "I'm talking to you now!"
"Where's the hydrant?" A firefighter called out. Immediately a dozen helpful fingers pointed over there. Not only that, a couple of quick thinking young men got their phones out… not to record the scene, but to serve as torchlights for the overworked SCDF firefighters.
It was an eventful night that thankfully didn't end in any fatalities. And I left thinking that the neighbourhood was filled with helpful, albeit kaypoh, people.
But hey, that's what a neighbourhood is, right?
Smoking out
Fast forward to a few days after.
The smell of smoke was in the air.
I stepped out of my car and looked around.
In the distance, I saw two foreign workers hard at work. They were clearing ash from a large cage for burnt offerings, and shovelling it into black trash bags.
A few bags lay around, testament to their toil, filled with scraps of burnt paper.
It's the seventh lunar month and as the Hungry Ghosts come out, so do the smell of burnt offerings waft into our Singaporean neighbourhoods.
Every year, the picture is the same.
The majority of practitioners burn their offerings safely and properly in the incense bins, but there is always a minority who would rather toss their joss paper in the air, leave scraps behind to blow in the wind, or leave food offerings untended for rats and birds and pests to feed on (or worse, fight over it).
I'm all for religious harmony and in multicultural Singapore, we are fortunate to have the freedom to practise our beliefs. But that also means that we should be mindful of others around us and to ensure that we don't hinder their enjoyment of our shared environment.
I'm not the only one who thinks so.
On Reddit, photos of indiscriminate joss paper burning had commentators up in arms.
Redditor Mambamentality8-24 stated succinctly: "Poor worker who has to clean up other people's mess."
Another, meddkiks, wondered "why can't the people who placed these offerings come back the next morning and clean it up themselves?"
To which, user shiningject replied: "Technically they can and ideally they should. But not everybody is responsible enough or civic-minded / community-minded enough to do so. Most have the 'not my problem to clean up' mentality even though they are the ones who left the offerings."
Zool714 added that "I've also seen a lot of those food in styrofoam boxes that's left there for offering. But it's just there for several days. First the birds will flock in. Then, it starts to go bad and there'll be a noticeable smell."
Mizuki_Hashida summed it up nicely: "Practicing our religion is fine, we are a multi-racial, multi-religious country, so we are all from different backgrounds. However, just because our country is multi-racial, multi-religious, it does not give you the entitlement of being irresponsible."
"It can be described as everyone ordering different types of food in a hawker centre. Halal or non-halal. You may finish your food, or you may have some leftovers. Regardless, everyone has to be RESPONSIBLE and clean up after themselves, returning their trays. If you don't return your trays, you make the eating space for others much more unwelcoming and dirtier, so of course they will have some complaints about it."
Taking action
And they aren't the only ones who feel this way, as evidenced by the fact that an Alliance for Action (AfA) for the Norms for Joss Paper Burning was set up earlier this year, with representatives from more than 10 Chinese religious, cultural and industry associations.
Ms Sim Ann, Senior Minister of State for National Development and adviser to the AfA told The Pride: "In the course of our outreach, we discovered religious leaders, cultural practitioners and influencers within the Chinese community who agreed that the age-old custom of burning joss paper can be updated and made more environment-friendly and neighbour-friendly."
"This led to the formation of the ground-up AfA on Norms for Joss Paper Burning. The AfA is planning for a multi-year Public Education campaign to help people understand how they can burn joss paper while minimising impact on neighbours and their surroundings. The Municipal Services Office will provide our fullest support to the AfA."
The tips from the AfA are pretty simple:
Please use designated or your own burner for burning
Please burn joss paper in small quantities to minimise smoke
Please do not burn joss paper on the ground or on grass patches
Please burn joss paper in burners instead of scattering them
Please clean up your offerings after prayers
On top of that, the AfA has also sent out these reminders at supermarkets, joss paper retailers, notice boards and Digital Display Panels within HDB estates to serve as nudges for Singaporeans. Another way is reaching out to devotees through getai artistes via Facebook Live sessions and social media.
Kua Soon Khe, chief executive of the Singapore Buddhist Federation, one of the members of the AfA, told the Straits Times that the Chinese community should spare a thought for others while observing traditional rituals, adding that it would take three to five years before results can be seen.
Other stories you might like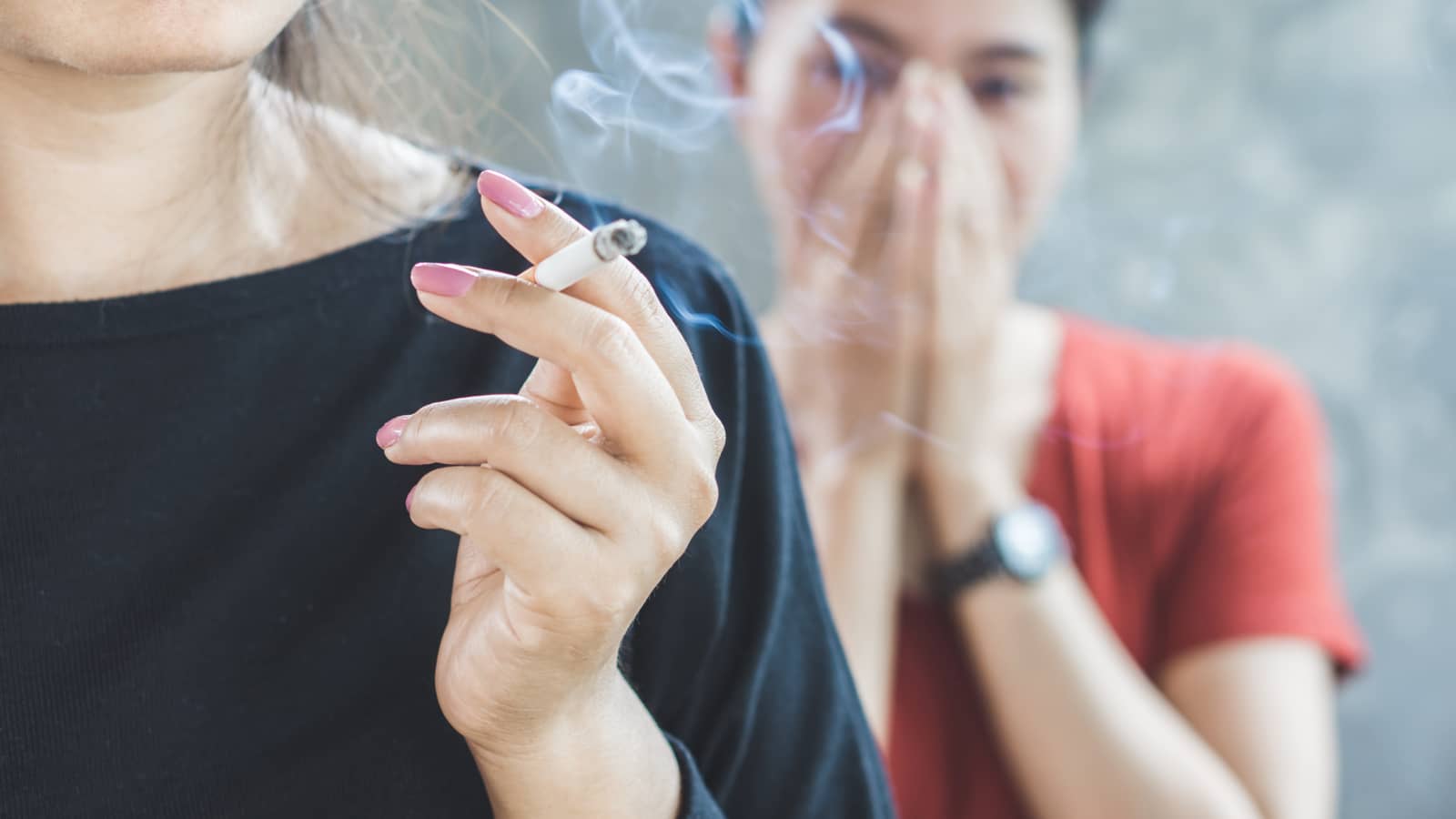 Call me an optimist, but I believe we can do it quicker than that, provided we have frank and open discussions on joss paper burning.
If these tips are so easy to follow, why do we still read online, see on our social media and hear from our friends horror stories of inconsiderate practices every Hungry Ghost Festival?
The majority of Singaporeans who practise this belief do so quietly and respectfully. A few weeks ago, I was in the same Toa Payoh neighbourhood where I spotted a small family preparing some burnt offerings. They weren't making a big fuss over it and the surroundings were neat and tidy.
Right before that, I had passed a Muslim family exchanging pleasantries with another Chinese family at a lift lobby. "Oh, we haven't seen you for so long! Your girl is so tall now!"
I know, I know, every positive anecdote of kampung spiritedness is balanced by some other social media post of an inconsiderate act.
I cringed when I read an account from an employee at an open-air eatery in the east of how he was stunned as a group of elderly uncles started burning joss paper and shouting "Huat ah, ong ah" ("big money" and "prosperity" in Hokkien) right next to the restaurant, just as dinner service was starting!
Another colleague recounted how she was enjoying her lunch when she was horrified to see a large piece of ash flutter into the kopitiam and land neatly in her bowl of noodles.
A friend of mine who lives in a mature estate told me about how during this period, she would see styrofoam boxes of mouldy food on the ground and red blobs of dried wax where people would burn candles.
She added: "Pity the poor cleaners who have to clean up, picking up the pieces of burnt paper one at a time. It's even worse if it rains."
Doing more
The point I'm trying to make, and why I started with the Toa Payoh fire, is that we all live in close proximity, and our lives are more intertwined than we'd think – whether or not we are just passers-by or neighbours whose only interaction is a friendly nod at the lift lobby.
Let's not do the passive-aggressive Singapore thing and take pictures only to complain on social media.
Let's not leave it to the authorities and organisations, well-meaning as they may be, to suggest guidelines, which, if those fail, may lead to more stringent regulations.
Other stories you might like
Let's speak up where needed, gently and respectfully. Without finger pointing or raised voices, to remind each other that in a shared environment, we should be more considerate to others.
Let's deal with smoke, and the burning, and the offerings, with the same care and concern that those Toa Payoh residents — that auntie, the boy and those young men — had last Friday. With a sensitivity to others, a touch of curiosity, and an urge to help.
After all, that's what neighbours are for, right?
If you like what you read, follow us on Twitter and Google News to get the latest updates.