You'd think that, past the age of 60, most people would be winding down their careers or savouring a well-earned retirement. In Singapore, however, those within that age group are at the highest risk of taking their own lives.
Last year, 129 people over the age of 60 committed suicide, the highest number ever recorded here. That makes up 36 per cent of suicides in Singapore, even though that segment constitutes only 13.9 per cent of the population. This spike in elderly suicide victims happened amidst a drop in overall suicide numbers, which fell from 429 in 2016 to 316 in 2017.
"It is very worrying that many elderly are turning to suicide as the only choice to end their pain and struggles, when they should be enjoying the lustre of their golden years," said Christine Wong, executive director of Samaritans of Singapore (SOS), a non-profit organisation focused on suicide prevention.
"For the past years, our community outreach education and engagements targeted mainly youths and adults who are technologically savvy as these efforts were concentrated on various social media platforms," explained Wong.
Other stories you might like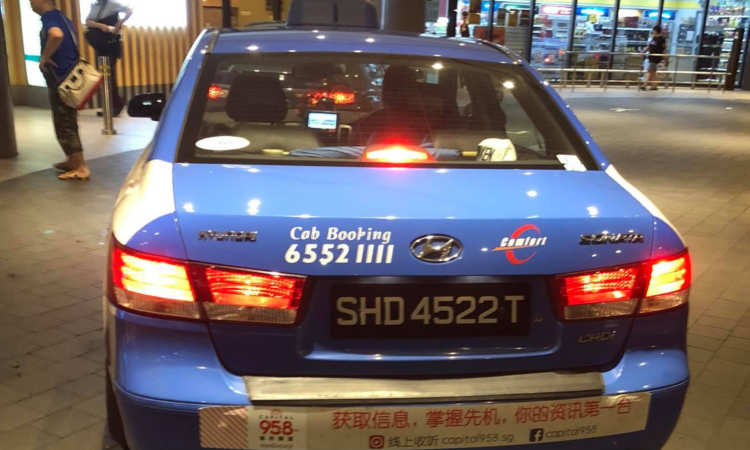 "The elderly may as a result fall through the cracks and be unaware of the resources available.
"They may [therefore] feel a strong sense of helplessness which may exacerbate social isolation."
Why the spike in elderly suicides?
The elderly also suffer from specific issues that help explain the differing suicide rates across age groups.
Wong told The Pride that the biological effects of ageing can affect the mental health of the elderly, for example.
"With difficulties in their physical mobility, an elderly person may be overwhelmed with a feeling of helplessness as they have lost an ability they had all their lives.
"This loss of independence means that the elderly may be restricted in their everyday lives, and dependence on family members or caregivers may lead to feelings of worthlessness."
Wong also pointed out that older people may experience social isolation due to a reduced ability to physically travel and visit friends, as well as the loss of social networks to age as those of a similar age pass away.
"Difficulties in physical mobility and death among elderly people reduce social contact between them, and the resulting lack of a close social circle may exacerbate feelings of helplessness and worthlessness. Faced with a lack of social support, they may start to have thoughts of suicide as they find no meaning in life," she said.
It's likely to get worse if we don't do something
Wong suggested that the issue of elderly depression will get worse.
"The ageing population in Singapore is set to bring more challenges to current available social support services," said Wong. "There is imminent need for stronger support networks as the number of elderly Singapore residents living alone continues to increase."
There will be 900,000 people over the age of 65 by 2030, and as our population continues to age, it becomes more important to recognise the signs of elderly depression, especially on the part of those closest to them.
"We have to continue educating loved ones and caregivers about the importance of mental wellness in the elderly in a more effective manner to increase awareness and detection," said Wong.
He was on his way to becoming a sad statistic
When Abdul Razak's wife passed away, he slipped through the cracks and spent nine years living on the streets of Singapore, during which time he contemplated ending his own life.
"My wife passed away from kidney failure in 2007. I don't have any children even though we were together for 20 years. When she passed, I sold off the flat we had lived in together for seven years," said Razak, 58.
Most of the money from the sale of the flat was returned to his CPF, and he took what little was left and went to live in Batam. His money ran out within two years, and he had nowhere to stay when he returned to Singapore.
"My family didn't want to help me. My four sisters and three brothers were all not happy that I sold the house. They scolded me when they found out, and nobody would let me tompang (stay with them)," he said.
"When I went to my brother's house, he shut the door on me, and didn't even let me have a cup of water. I cried when that happened. How did my own brother become like that?"
Bereft of option, Razak was forced to live on the streets. He showered in MRT stations and slept under HDB void decks or outdoors in places such as Bishan Park and West Coast Park, sometimes in the rain.
"I've had someone cut my trousers with a razor, just to try and steal my money and handphone," he lamented.
"My clothes would stink because I had nowhere to wash and hang them. People would chase me away when I tried."
Even while homeless, Razak continued to work and support himself, making the best of his situation. While working as a cleaner in Vivocity, he would walk to Sentosa to spend the night there.
"It was convenient because there are showers in the public toilets there," he explained. But even as he tried to remain positive, he admitted there were times he contemplated suicide.
But things have picked up for him since, and he now resides in a homeless shelter run by charity organisation Crisis Care Singapore (CCS). Now instead of plodding along homeless and isolated, he will be entering his golden years with food on the table, a shelter over his head, and a community to provide him with companionship.
"I like living in the centre," said Razak. "I can sleep in a bed, shower properly, and wash my clothes whenever I want."
He makes $800 a month as a part time cleaner at ITE Ang Mo Kio. Work isn't easy, but he will probably turn 60 with at least a purpose in life, and even a dream.
"I hope to save up enough to afford a one-room studio apartment with HDB before I turn 65," said Razak.
Spotting the signs
"Loss of interest in usual activities, loss of appetite and weight, insomnia are some of the signs of depression [in the elderly]," she said.
She added that the indicators of suicide risk in the elderly can be broken into three categories – talk, actions, and behaviour.
Behavioural signs include doing things like "giving away treasured possessions, researching suicide methods, writing suicide notes, withdrawal from interpersonal relations, and giving up on familiar interests and activities", said Wong.
"Talk includes statements such as, 'My family will be better off without me', 'My life is meaningless anyway', and any explicit mention of suicide.
"Mood includes emotional outbursts, loss of interest in previously pleasurable activities, anxiety, or brooding.
"Beyond these warning signs, knowing what someone is currently going through in life can hint at whether or not they are going through a crisis which may result in suicidal ideation," she added.
Everyone has a part to play, not just volunteers
Wong noted the importance of social interaction to maintaining the elderly's mental health.
"Volunteers who have regular interaction with the elderly can help alleviate feelings of social isolation," she said. "These interactions create opportunities for people of different generations to engage in conversations – having someone to talk to about their day may be something the elderly look forward to for days, or even weeks."
Dennis Lee, 23, Crisis Centre Singapore's board secretary, who runs the shelter where Razak stays, agreed.
"For older people especially, it's important to make them feel needed, and communicate with them," he said. "A lot of them become very isolated from living alone, and can suffer depression or other issues. The [shelter] is meant to provide not just physical shelter, but a community and sense of belonging for them."
Efforts to help the elderly should not be limited to volunteers or charity workers. Anyone can help, said Wong.
"We all can play a part in our own small ways," Wong added.
"Showing care and concern to the elderly at home, the elderly neighbour, or simply being considerate towards the elderly in public are small ways to forming a caring and inclusive society.
"Kindness does not need to come from doing something exceptional – it can come from our interactions with people we see every day."
Helplines for those in need: