She was a dedicated nurse, an active member of the Woodlands community, and a sprightly, free-spirited individual who enjoyed going out with her friends and family.
Then, within the span of one harrowing month in 2016, Renuka Vadivellu's world came crashing down around her.
It all began with Renuka suffering an especially bad asthma attack that required her to be hospitalised at Khoo Teck Puat Hospital (KTPH).
It was not the first time that Renuka had to be hospitalised because of her asthma. Only this time, Renuka's attack was so severe that she had to be moved into the Intensive Care Unit (ICU).
Grim news kept coming – Renuka was found to have also contracted pneumonia along with septic shock, and her condition eventually got so bad that she had to be placed in a medically-induced coma.
A second lease on life
Unfortunately, Renuka's condition only continued to deteriorate. Three weeks after she was first hospitalised, her organs and kidney began to fail, and her blood pressure dropped to dangerously low levels.
Doctors told Renuka's family to expect the worst. At one point, Renuka was given only three hours to live, and the doctors had to perform resuscitation on her to try and keep her alive.
With one last throw of the dice, the doctors – with the blessings of Renuka's family – decided to give her an extremely strong type of medication to try and save her life.
The catch? The medication could potentially cost Renuka her limbs.
Thankfully, the medication worked, and Renuka survived.
But, when she finally awoke from her coma a week later, she was shocked to see that her limbs had turned black. As it turned out, gangrene had set in – a side-effect of the life-saving medication.
A few days later, with the gangrene beginning to spread, Renuka and her family decided to make the hard and painful decision to amputate all her limbs.
Surprisingly, Renuka was able to process the sudden loss of her limbs rationally, at least during the initial stage.
The 57-year-old told The Pride: "At that point of time, the loss of limbs didn't strike me…I told myself that this was a second lease of life, so I shouldn't have any regret. So, I actually felt okay after the amputation, and even managed to smile and wave my bandaged stump at my family when they came to visit me."
It wasn't until Renuka was discharged that she began to feel the full impact of her loss of limbs.
Nobody was willing to come out and give way
Apart from having to give up on a 20 year-long nursing career that she loved and was proud of, Renuka found that she also had to drastically change the way she lived.
"What I miss the most is the ability to do the most basic of things that most people take for granted," said Renuka. "For example, I can't even go to the toilet on my own now. I'll need to wait for my domestic helper to be free so that she can assist me. So, it's things like that that made it hard for me to accept my amputation.
"This made me irritable, and I would throw tantrums at my family and my helper. I know it's wrong of me to do so, but it was hard to control my emotions. And of course, there are also moments where I felt depressed, because there were so many things which I used to do that I couldn't anymore."
In particular, as she now required a wheelchair for mobility, along with someone to push her, Renuka found it hard to deal with the fact that she could no longer travel around Singapore as she pleased.
And, whenever she did go out, she was often left frustrated by how inconsiderate some people could be towards her.
"I realised that not everyone is empathetic to wheelchair users," she said. "Some will pretend not to notice me, and there are others who will look at me weirdly because I'm a quad amputee, but still refuse to budge or give way to me."
Other stories you might like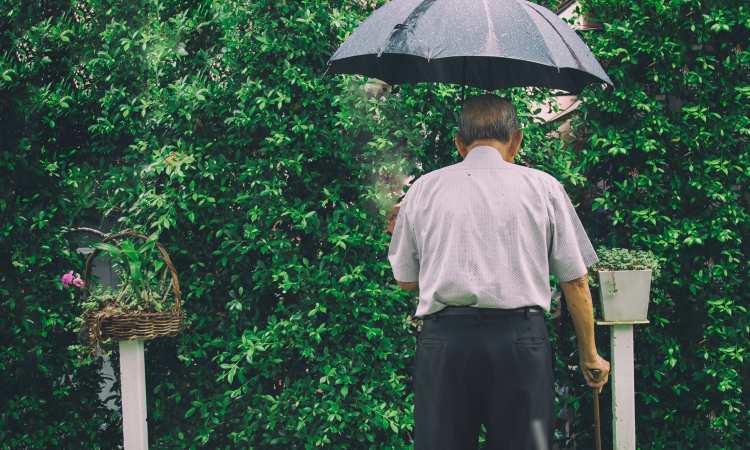 Renuka's husband, 60-year-old Chandrasegaran PR, believes that the problem stems from the public's general lack of understanding of the difficulties that wheelchair-users like Renuka face on a daily basis.
"Once when I brought Renuka out to a shopping mall, we were left waiting for the lift for a very long time because it was always full, and nobody was willing to come out and give way to us," said Chandrasegaran. "In the end, we had no choice but to go around looking for the cargo lift.
"So, I think it's about education, because a lot of people still don't fully understand the trouble faced by those in wheelchairs and their caregivers. They don't realise that for them, taking the lift is an option, but for us, it's all we have."
In another incident, Renuka and a few other wheelchair users from her therapy group were taken to Ang Mo Kio Hub as part of an exercise for them to get used to moving around in public.
She was stunned to hear someone make a callous remark about their disability.
She recalled: "We were all taking the lift, and it was already full. This prevented someone from being able to board the lift. When he saw that we were all wheelchair users, he remarked, in a very sarcastic tone, to his friend 'since they all come on wheelchairs so they must go first, lor', which I found to be very rude."
Things many of us take for granted like queuing up for our favourite hawker food can also have challenges for Renuka.
"I've even come across people who, when they see me wheeling towards a food stall, would rush ahead of me to get there first. For such people, it's like they think that being in a wheelchair is no big deal, and that their needs and wants come first ahead of everyone else."
Helping other amputees like herself
However, while Renuka would like others to be more empathetic and understanding towards the disabled community, she wants to make it clear that they have no need for pity.
"We might be disabled and in wheelchairs, but we're all still human beings, we've got our pride, we've got feelings, and we want to be respected," explained Renuka. "So, don't give us pitying looks or treat us like we're pathetic, cause we're not.
"We're all strong in our own way, and trying to make the best of our lives. All we're asking is for you to be more considerate towards us, and recognise that your kindness can go a long way to making our lives easier."
Indeed, Renuka has since come to terms with her disability – in large part thanks to the support of her family and friends – and has adapted her lifestyle so that she's still able to do things she used to.
For example, while she used to go to the market to buy groceries for the family, she now does all her marketing online. Having learnt how to use her stumps to type, she is also able to communicate with her family and friends through text messages, and has even been entrusted by her son to take care of her two grandsons during the day.
And these days, Renuka has turned her attention to helping other amputees like herself.
"I may have lost my limbs, but I have not lost my desire to help others," said Renuka, who now volunteers with the Amputee Support Group at Tan Tock Seng Hospital.
While volunteer work at the support group has been suspended temporarily due to Covid-19, she remains committed to going back to help out again once the suspension is lifted.
"I was given a second chance at life, so I'm determined to make full use of it. And since I've got a lot of experience and knowledge from my time as a nurse, I tap on that to try and counsel other amputees like myself. I want to inspire them to not give up on life, to not give up on hope. We may have lost our limbs, but there's still so much we have to live for.
"It may be difficult, but we cannot lose our fighting spirit. We have to be confident in ourselves, so we can face whatever problems come our way with a positive mindset."
If you like what you read, follow us on Twitter and Google News to get the latest updates.