In many ways, Adelyn Koh is a normal 18-year-old girl.
Growing up, her childhood, like many of ours, revolved around sporty activities like cycling, rollerblading, swimming, and even horse-riding. Showing a budding interest in music at the tender age of three, she also started learning to play the piano, and later picked up the keyboards and singing when she was in primary school.
Nothing unusual about all that – until you realise that she's not your average teenager.
Born with a rare eye disorder called Peter's Anomaly, Adelyn is visually impaired, and can only make out lights and shadows. The condition is commonly treated with a corneal transplant but unfortunately, due to various infections and graft rejections, none of her 10 operations to date have been successful.
Other stories you might like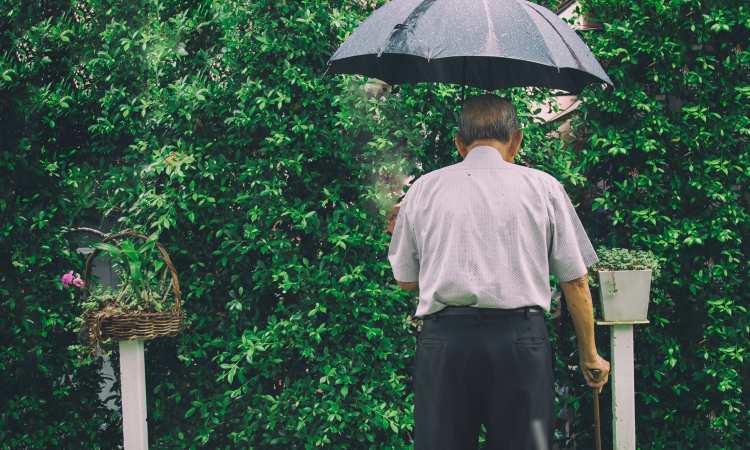 Despite that, the talented singer-songwriter – who wrote and produced her first original album in 2012 to help fund her cornea transplant operations – has overcome many obstacles, and risen admirably above her struggles with self-doubt and negativity.
From hosting and taking part in the President's Star Charity show from 2010 to 2013, to recently landing the role of lead singer in Singapore's first inclusive music video, "Fire In The Rain", Adelyn is fast becoming a familiar local face.
Along with rappers ShiGGa Shay, Wheelsmith (real name: Danial Bawthan, who has muscular dystrophy), and hip-hop dance group Redeafination, who are hearing-impaired, they are part of a 100-strong cast of performers for the music video.
As part of the See The True Me campaign by the National Council of Social Service to encourage people to view those with disabilities for who they are, rather than through the lens of their conditions, "Fire In The Rain" is written and composed by singer-songwriter Don Richmond, while the music video is directed by celebrated filmmaker Royston Tan.
The heartwarming video showcases the many talents and skills of those society tend to overlook, and serves as an empowering reminder that those with disabilities, too, have unique abilities, passions, and dreams they hope to achieve in life.
When asked which part of the song most resonates with her, Adelyn replied: "The lines – I've been through it all before/ And I'd go through it again/ Feel me burning from within/ Cause I am fire in the rain – spoke to me the most.
"I've gone through a lot with my condition, but that did not quench the fire and passions within me. I hope to convey, through this song, that if you're going through a tough time, don't look at what you don't have, but appreciate what you have."
And what she has is the immense love and support from her family and friends.
The eldest of three daughters, Adelyn credits much of her accomplishments, confidence and positivity to her pillar of strength: Her mother, Mary Lim.
The self-employed single mother, 46, has always remained firm in the belief that her firstborn should "see" the world and live life to the fullest, in spite of her disability.
Adelyn explained: "My mum has always supported me and allowed me to try new things from a very young age. She wanted me to have a better picture of what the world is like through participating in activities and experiences. She described what they'd be like and encouraged me to savour the process. This helped me look forward to many of those experiences."
Currently studying music at ITE College East, Adelyn shared that her love for singing grew when she joined the choir in secondary school. It soon became, for her, a welcome respite from the "unpleasant social experiences" she faced during that time.
"People have the tendency to reject or exclude those with disabilities. They assume we can't do things without giving us a chance to show what we are capable of. But being in choir allowed me to train my singing and feel like I'm a part of something I love; it made me feel more included in everyday life," she recalled.
Thankfully, those days are far behind her.
Today, Adelyn is enjoying her time at ITE. The school has been supportive of her learning journey and tailoring courses to suit her needs. They also arrange for extra coaching and guidance from her lecturers, who have also helped coordinate preparations with Lasalle College of the Arts for the next phase of her education.
Over time, Adelyn has grown more independent; she's also made a couple of good friends – both in person and online – who help lift her spirits when she's feeling down. "My peers in college are also more mature, and will initiate to help me at times," she added.
But even though inclusivity is something that's gradually gaining ground in Singapore, Adelyn still feels it might require some time for the general public to change their perceptions of those with disabilities. "I've met lots of people who are very accepting, but there are also those who aren't, and those who have a lot of misconceptions about our abilities," she said.
And to the latter group, here's what she'd like to say: "I'm a normal person, just like everyone else. Though my eyesight is limited, the rest of my body is completely normal. I am still able to do everyday tasks, such as taking a shower, climbing the stairs and feeding myself.
"I once met someone who thought that I didn't know what a pencil was. That's one misconception because I am able to perceive objects through my other senses, and am also able to understand concepts, like everyone else. And unless whatever is going on is purely visual with no sound at all, I am able to tell, to some degree, what's happening around me.
"I have likes and dislikes; I get scared or upset, and I find it hard to cope with things sometimes. But these things don't have anything to do with my disability; they are just normal problems that I go through."
Said with such equanimity and grace, it's easy to forget that this plucky teenager is still only 18. But even the most indomitable spirit has her off days, too.
"You can never become completely immune to (negative opinions). I'm not always positive or brave; there are times when I get scared and become pessimistic. This happens more often than people think.
"But whenever I get frustrated or can't find the strength to carry on, there are people around me who will show me support and encouragement. Ultimately, this is what keeps me daring to dream big and never giving up, despite everything!"