By Ashley Tan
He turns 71 this year but Raymond Chua is not your typical uncle.
The retiree is making the most out of his spare time now, indulging in his love for singing and travel.
That's not all, he's also a photography buff, and not just your normal photos either.
He shoots for the stars – literally.
He tells The Pride: "I started with a Konica film camera in the 70s, but it was not cheap, and I was not skilful."
Since then, Uncle Raymond has kept up with the times. Over the years, he has continued his photography hobby, dabbling in travel photography and even studio portraiture.
But it was only in 2017 that he found his true calling – combining his love for travel and his passion for photography.
The Way to the Milky Way
In 2017, Uncle Raymond attended a talk on Milky Way photography, and he was so captivated that the following year, he went on his first astrophotography trip to Sabah with the photographer who gave the talk.
"I started to delve deeper and ventured out on my own. Bintan, New Zealand, Malaysia, Indonesia…" Uncle Raymond trails off as he muses about capturing images of the night sky.
As he talks passionately about Milky Way photography, he uses terms like "light painting" and "star trails", which may leave the casual observer a little lost in space, as it were.
He was a lecturer in mechanical engineering at Ngee Ann Polytechnic for more than 40 years and took the time to learn relevant photography and editing software skills like Photoshop while he was still teaching.
Uncle Raymond ended up spending so much time on this topic – travelling, researching, shooting and editing his photos – that he decided to become an instructor for free after retiring in 2019.
He keeps his groups small, explaining: "I don't intend to make it big; I just want to bring small groups of family and friends on trips."
He adds with a laugh: "But my family just like to see my photos. They will say, 'oh this is nice' but they are not keen on joining me. They are always saying that there are too many bugs or it's too dark!"
Figuring out the dark
When the pandemic hit Singapore in 2020, Uncle Raymond's overseas adventures to the darkest corners of the world came to a halt. But instead of staying cooped up at home, he explored the stars in our own backyard!
The problem was that Singapore is one of the most light-polluted countries in the world.
"Everywhere you go, there is some sort of light," says Uncle Raymond, "It is difficult to find a place dark enough without going to the more ulu (Malay for remote) locations."
His favourite locations include the Rail Corridor, Sunset Way, Keppel Bay Bridge, Labrador Park and outside Ngee Ann Polytechnic.
Of course, there are certain challenges to shooting in the dark.
"I had to figure out where I am, where the Milky Way is, what I am doing, all in pitch black conditions," he laughs.
Uncle Raymond explains how important it is to be familiar with your equipment, to know where the different buttons are and what settings to use in different lighting conditions.
He also emphasises to be mindful of night-shoot etiquette when not shooting alone, like not turning on a flashlight while others are taking photos.
"Oh, you also got to not be scared of the dark!"
He cheekily shares about taking photos of the Milky Way at night behind Rail Mail in Bukit Timah. "You start to hear things, see shadows… Personally, I'm not scared but sometimes you can't help but think about 'it'!"
More commonly, instead of spooky companions, Uncle Raymond deals with uninvited flying bugs, or accidentally stumbling into bird nests, spider webs or insect colonies in the dark. Shooting in nature means inevitably bumping into some wildlife but Uncle Raymond is unperturbed.
"You just need to wear long sleeves, trousers and covered shoes, and you'll be okay!"
Now that travel is easier, Uncle Raymond plans to go overseas in April or May, when it is the best time to take photos of the Milky Way (the "season" for Milky Way photography usually lasts from April to October, depending on which part of the world you're in!)
Other stories you might like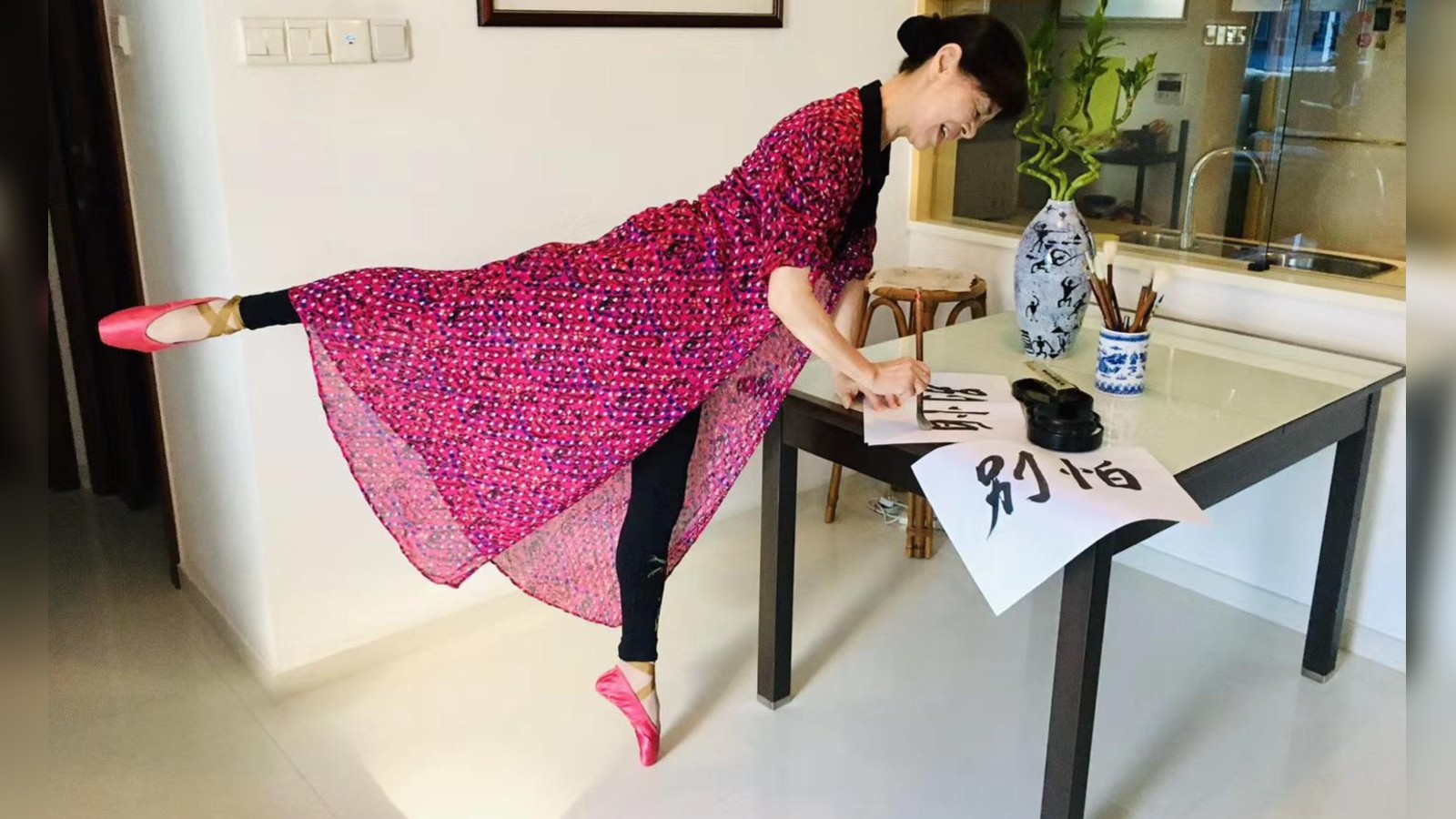 While his family does not join him, they are very encouraging.
Uncle Raymond says: "It's one of those things, you cannot bring your family to everything you like."
Maybe they might be more interested in his latest hobby: Uncle Raymond recently discovered a love for bird watching!
Capturing precious moments
Uncle Raymond says he does not get any money from his photography: Having someone use his photos on their desktop or mobile screen is good enough for him.
"When someone asks me 'Can I use your Milky Way photograph as my desktop wallpaper?', it feels so rewarding."
In October 2021, the Yale-NUS Astronomy Club invited Uncle Raymond to give a talk on Milky Way photography.
Apart from stargazing, Uncle Raymond recently tried a different kind of shooting for the stars!
He took part in singing reality show Golden Age Talentime (黄金年华) and performed a total of five songs during his run from June to October 2022.
Enjoying the hunt
Photography has also expanded his skills library – which gives Uncle Raymond a chance to show his unique brand of humour.
View this post on Instagram
"Photography also brought me an outlet to learn extra software and tools I never used for work or daily life."
Since he began dedicating more time for photography, Uncle Raymond has been walking longer distances and carrying heavy weights (all that equipment just for a nice photo!). His stamina has improved and he hopes that he can continue running around for a long time to come.
Uncle Raymond says: "Photography makes you walk a lot, and venture into more challenging places."
He credits his fitness to his photography outings.
"Until now, I am still able to walk, climb, and even run!"
Everyday Elderly
Like Uncle Raymond, many of those featured in the Everyday Elderly videos like Auntie Elsie, Uncle Winston and Uncle Wellie focus on doing what makes them happy in their senior years.
The Everyday Elderly series by Hey You Got Mail! aims to feature inspirational stories of our seniors in Singapore. If you have any stories to recommend, or seniors whom you'd like to highlight, drop them a message on Instagram, or email them at [email protected]!
If you like what you read, follow us on Twitter and Google News to get the latest updates.