Standing behind the marbled counter lined with coffee cups and drip machines, Jacob Ngoh does not look like your usual barista.
The 28-year-old owner of Equate Coffee has tattoos on his entire body. Only his face is uninked.
"It's like a full-body suit," Jacob tells The Pride.
Most of his tattoos are covered by his outfit – a black shirt rolled up to the elbows and black trousers – but the colourful body art on his arms, hands and neck is clearly visible as he prepares the coffee.
He says that there are curious customers who ask him about his tattoos and where he did them. Not all do it politely though.
Any examples, I ask? Yes, he says, but the shy 28-year-old would rather not share, saying that he only wants to dwell on the positives.
Tattoos then and now
Even though tattoos are more mainstream today, with more and more tattoo studios in Singapore and young artists taking up the profession, there still remains a stereotype that tattoos are associated with gangsterism.
"It's something we cannot avoid," Jacob says, adding that this mindset has been entrenched in Singaporeans from the older generation.
But he says that he understands how others might feel when they see someone like him. "No matter how much you try to be non-judgemental, when you see someone with full body tattoos, you tend to be a bit intimidated."
Jacob says that people have mistaken him for a gangster before, and that he has been stopped by the police.
"They will stop me, search me and check my bag. But I know it's their job, so it's okay," he says, adding that it's a lot less frequent now compared to before.
Jacob says: "Now people and society are more accepting. There is not so much of a negative stereotype, but we need to be honest and acknowledge that it's still there."
Getting his first ink
Starting a cafe has always been Jacob's dream since he was a teenager. However, his journey to becoming a cafe owner wasn't a straightforward path.
Jacob tells The Pride: "I was an only child raised by a single mother. I didn't get what I wanted when I was a boy, so I tended to be more rebellious."
His mum had him when she was 16, and he has never seen his dad. He was brought up by his mum and grandmother, he says.
Jacob admits that he got his first tattoo at 15 years old. The reason? Wanting to fit in with his friends who already had ink on their bodies.
"As a child, when you believe that you don't get love from your home, where would you look for that missing piece? From your friends, from people you call 'brothers'. I felt good hanging out with them because they had my back. So I mixed with them a lot, every day."
Jacob adds: "My mum got a bit freaked out when she saw my first tattoo, as expected. She scolded me but eventually she accepted that no matter how much she said, she could not change the fact that it was already there. So she just told me 'as long as you don't do anything bad, can already.'"
Other stories you might like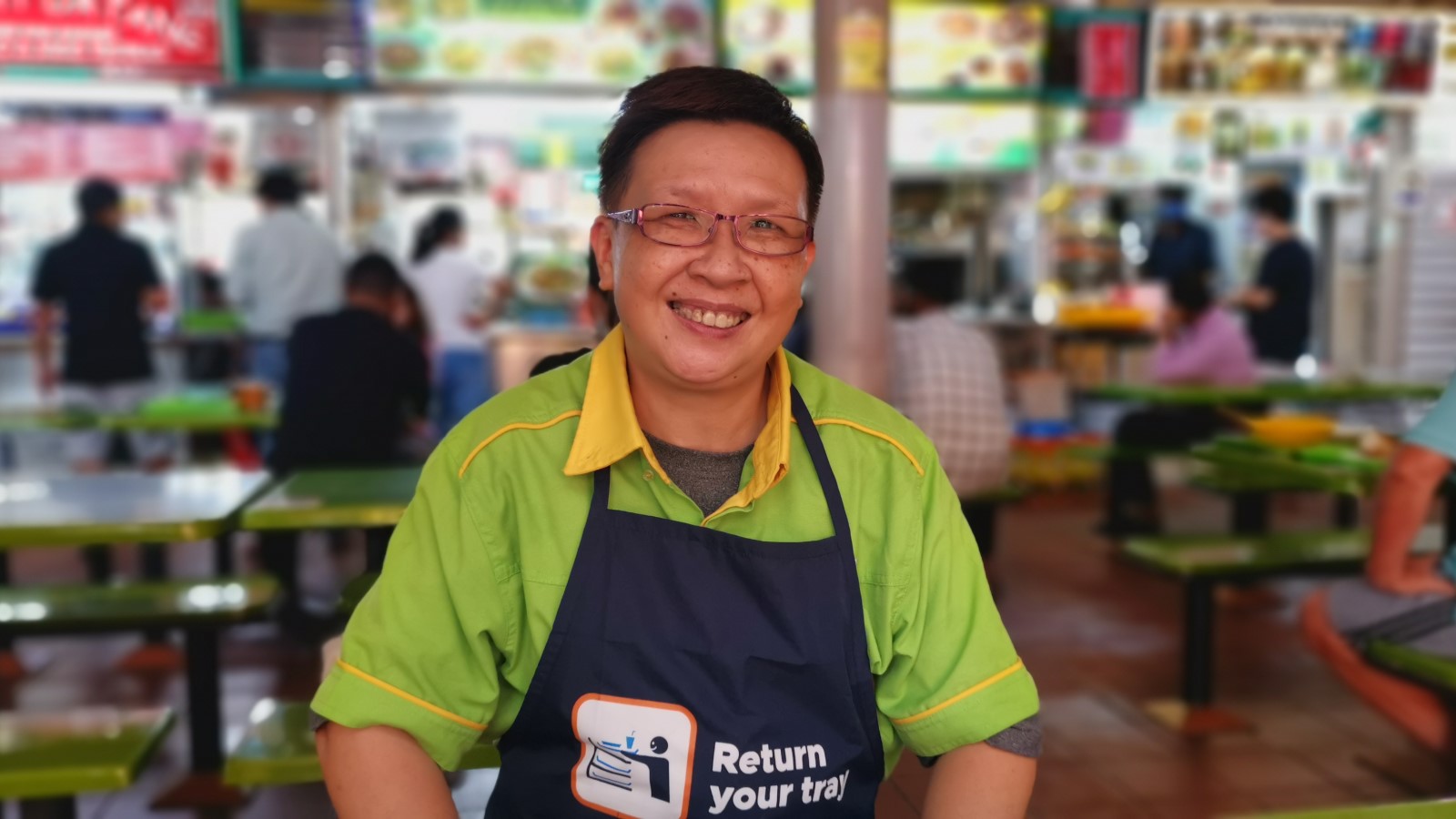 A mother's love
He explained that the reason he was rebellious when he was younger was because his mum and grandmother believed in the school of hard knocks.
He says: "They did not express their love through saying 'I love you' or giving hugs, but by scolding, like the Chinese saying "打是疼骂是爱" (da shi teng, ma shi ai, which means to hit someone is to dote on them, to scold is to love them).
However, when Jacob got into trouble when he was 16, he saw another side to his mother.
Instead of getting angry with him or punishing him for his mistake, his mother did something that changed how he saw her, and how he viewed himself.
It was the first time he ever saw his mother cry in front of him. It was also the first time in his life that she hugged him, says Jacob.
"That was when I realised that I always had that missing piece that I was searching for all through the years. I had assumed that my mum's love for me was not there, so I went out to find it. I was wrong."
"I finally realised that deep down, no matter how rebellious I am, at the end of the day, a mother's love is unconditional. They will love you no matter what."
That was the turning point of his life, Jacob says.
"I made a promise to my mum and myself that I would never let her down again."
Today, Jacob and his mother are like friends. He says that she talks to him about everything and he shares with her about the difficulties that he faces at work.
She is still not very expressive, he laughs, but does small things in her own unique way to show she cares.
"She will always ask me to rest early. She worries about me, especially when I told her I was going to open a cafe during the pandemic," Jacob says.
"At the end of the day, she told me, whatever you do, you are my son, I will always support you."
Overcoming stereotypes
Jacob admits that at first his tattoos were a way of fitting in with his peers, but over the years, as he covered his body with more and more tattoos, it has become more of a form of art and self-expression.
"I just couldn't stop," Jacob laughs. "I think that it looks good. It's interesting when we get to put pictures that we like on our body."
He admits that having so many tattoos made it difficult for him to find jobs and he often had to cover them up at interviews.
He has had bosses who were more open-minded about his ink, especially when he worked as a designer in the creative industry. Jacob has previously worked as a chef, in a fashion retail start-up and in a Singapore-based designer toy studio.
Now, even as his own boss, he says that he still attempts to cover up his tattoos to look "more appropriate" as a business owner.
Together with partner and co-founder Ryan Pang, 36, Jacob started Equate Coffee in February, a minimalist, hipster cafe at Tanjong Pagar Plaza. A self-taught designer, he created the shop interior and tableware himself, mostly by trial and error.
Explaining the cafe's concept, he says: "These symbols represent balance. We are in Tanjong Pagar, right in the middle of the HDB estate. We have people from all walks of life – the office crowd, the hipster groups and the older generation – coming through our doors. We want everyone coming in here to feel equal and find their balance."
Community of like-minded people
Outside of his cafe business, Jacob has many close friends in the tattoo community, some of whom he met at the same studio.
"We can just ask each other about our tattoos and we have that connection, that same wave-length," he says.
Yet he doesn't identify himself by his tattoos, and he says that he doesn't label himself as part of alternative culture either.
He simply tells me: "We are people, just like anyone else. We don't have much to hide if you interact more with us."
As more studios are set up and as tattoos become more of a norm – we are beginning to see more office workers with tattoos, not just those on the runway and in entertainment – Jacob hopes Singaporeans will grow up be more accepting towards people with tattoos.
The one tattoo that is most significant to him is a Tibetan word on his throat that represents "realm of fire".
But he insists that there aren't many stories behind his tattoos – he simply gets them if he likes the design.
Does he regret getting any of the permanent art? Not really, Jacob says.
"If I could change anything, I would erase everything and redo it all again. For design purposes," he says with a laugh.
But Jacob doesn't have any regrets on his life journey, thanks to his mother's words that he has always kept close to his heart.
"Work hard. Do your best," he says. "Whatever you do, just put in your best and you will succeed."
If you like what you read, follow us on Twitter and Google News to get the latest updates.