She was confident, composed, striking the ball with aplomb, her serve rocketing across the net.
It was the 2018 US Open finals and it was championship point for Naomi Osaka. Her opponent: the indomitable Serena Williams.
We know now how it turned out: Osaka won the point, hugged her opponent, burst into tears and lifted the trophy in a controversial prize ceremony. At just 20 years young, she was the first Japanese player to ever win a Grand Slam title.
Over the next three years, in a series of stunning performances, she would go on to win three more Grand Slam titles, become the world's highest paid female athlete and No. 2-ranked women's tennis player in the world.
Yet during those same three years, she also "suffered long bouts of depression", Osaka confessed in a stunning revelation this week.
In a statement on May 31, Osaka shook the tennis world by withdrawing from the French Open after she was fined $15,000 for refusing to speak to the media after her straight set victory in the tournament's first round.
Before her match, she had explained in a post on social media that she will not participate in any press conferences during the French Open, citing mental health concerns. She also added that she hoped that any fines she incurred would go to a mental health charity.
Osaka wrote: "I've often felt that people have no regard for athletes' mental health and this rings very true whenever I see a press conference or partake in one."
"We're often sat there and asked questions that we've been asked multiple times before or asked questions that bring doubt into our minds and I'm just not going to subject myself to people that doubt me."
— NaomiOsaka大坂なおみ (@naomiosaka) May 31, 2021
In a subsequent tweet, where she announced her withdrawal from Roland Garros, she added that she plans to "take some time away from the court" to protect her mental well-being.
I learnt that off-court, Naomi is a self-confessed introvert.
She said: "I am not a natural public speaker and get huge waves of anxiety before I speak to the world's media… Anyone that has seen me at the tournaments will notice that I'm often wearing headphones as that helps dull my social anxiety."
As an introvert myself, I relate to this whole-heartedly (also the reason why I am in the writing profession), and I understand her decision.
Just like all of us who have been overwhelmed with the demands this past year of Covid-19, Osaka needed a mental health day.
And that's perfectly okay.
Outpouring of support amid mixed comments
While the news generated backlash and controversy, it also came with an outpouring of support from celebrities and netizens who applauded Osaka for doing what's best for her health.
Fellow competitor Serena Williams said she understood what Osaka was going through, having experienced anxiety under the media spotlight herself, saying however that it made her stronger.
"I feel for Naomi," the 23-time Grand Slam winner said. "Everyone is different, and everyone handles things differently. You just have to let her handle it the way she wants to and the best way that she thinks she can, and that's the only thing I can say, I think she's doing the best that she can."
This is especially powerful and poignant, echoing how Williams was also the first to speak up for Osaka after she was booed by the crowd for beating the favourite of the 2018 US Open.
Nike, who signed a sponsorship deal with Osaka in 2019, applauded the athlete for her courage in opening up about her struggle with depression.
However, tennis legend Rafael Nadal argued that the media plays an important role in shaping the careers of athletes and that press conferences are part of the job (it is a contractual obligation).
The 13-time French Open champion said: "I understand her, but for me without the press… we will not be the athletes that we are today. We won't have the recognition that we have around the world."
US tennis legend Billie Jean King attempted to strike a conciliatory tone, claiming that the media, while playing a crucial role in the sport "needs to respect certain boundaries".
Prioritising mental health
If there is one thing we (athletes or not) can take away from this, is that we need to learn to prioritise our mental health and well-being, especially in Covid-19.
Let's face it, this past year has been tough. The pandemic has upended all of our lives in so many ways.
From the burnt-out worker who has been WFH around the clock since the circuit breaker last year.
To the exhausted parent who has had to manage the demands of their kids' home-based learning on top of adjusting to working from home at their own jobs.
To frontline heroes who have not stopped keeping us safe: making sure our economy is running, ensuring that we are fed, and caring for the sick among us in the never-ending Covid-19 fight.
I suspect we all have, at some point, reached breaking point.
Other stories you might like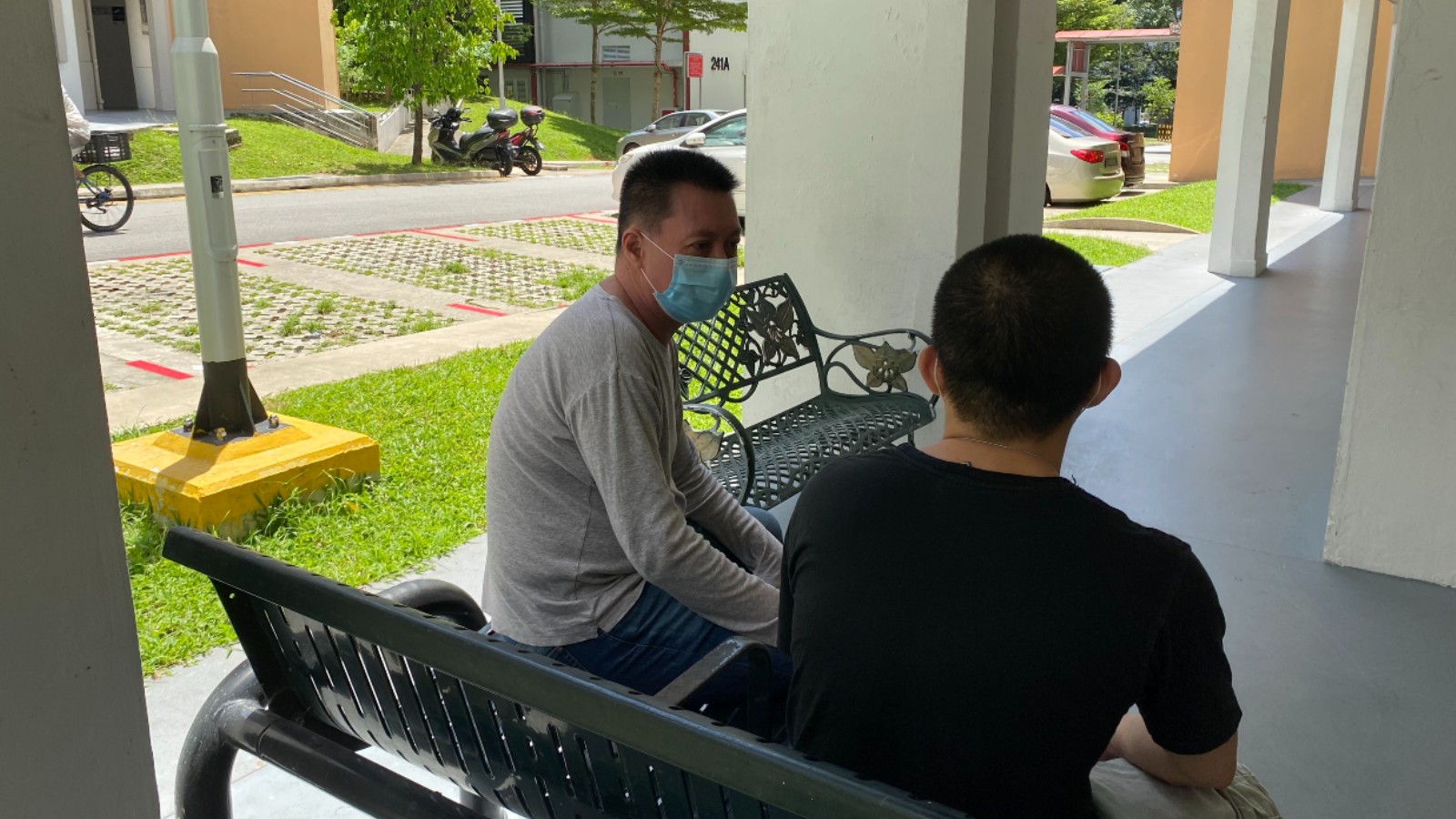 When do we draw the line?
I have a hard time saying no. And I suspect many of us have the same problem too.
We tend to be people pleasers. We want to be a good friend, partner, employee or parent and we confuse this desire with the need to say yes all the time
That results in us spreading our energy and time thin by taking on another project at work, replying to emails and text messages after office hours or simply having too many commitments to too many people.
Saying no may seem self-serving; it seems counterintuitive to being kind, but it is an important aspect of self care.
In fact, learning to say no might just be the best thing for you.
Think of it this way, it is being kind to yourself, therefore allowing you to recharge and pass that kindness on to others.
We cannot care for others if we are not taking care of ourselves. Setting healthy boundaries will help us have the physical and emotional capacity to continue to care for others, without burning out or losing ourselves in the process.
More importantly, if we don't learn to say no on occasion, we will not be able to say yes to the important things.
Invisible injuries
Destigmatisation and awareness of mental health issues have come a long way, but mental illness has yet to be normalised the way physical illness is.
According to a Singapore Mental Health Study conducted in 2016, while one in seven in Singapore has experienced a mental disorder in their lifetime, more than three-quarters did not seek any professional help.
Sports psychologist Jarrod Spencer told CNN: "If an athlete has a physical injury we might give them a pass… but for the invisible injuries — often mental health is invisible — people will suffer in silence."
We put such high importance on physical health, so why do we not have the same approach when it comes to mental health? You see a doctor when you have the flu, why not a mental health practitioner when you are depressed?
We need to give ourselves, but especially young people and those in the public eye (like athletes), socially acceptable avenues to take time off when they struggle with mental health issues.
Setting a precedent
As someone who grew up watching tennis on television with my parents and taking up the sport in school (I wasn't very good at it), I look up to these players who stretch their physical limits to reach seemingly impossible shots – that is what makes watching the sport so entertaining!
I wanted to be like them, but decided that my tennis career would be confined to the sidelines.
No discredit to household names like Williams and Sharapova, but watching the timid Osaka find her voice, and her footing on centre court, was truly inspiring.
Perhaps too often, we put these athletes on TV screens and billboards, then put them on a pedestal.
But they are human just like us, they deal with mental health struggles too.
And if Osaka has the courage to make a stand on her mental health, I hope that it sets precedence for the rest of us to follow suit. This is a different kind of inspiration than raising a trophy, but it is no less important.
If you like what you read, follow us on Twitter and Google News to get the latest updates.