On July 1, Nanyang Technological University (NTU) students received the unfortunate news that due to the pandemic and to facilitate Covid-19 isolation, the school administration had imposed a limit on the number of students who can stay in halls, resulting in fewer livable spaces on campus.
On top of that abrupt news came the additional shock that those currently staying on campus had to vacate their accommodations in just two weeks.
This meant that hundreds of campus residents, many of whom were international students, had to scramble to find alternative living arrangements in a short time.
When H.V. (who asked that we not give his full name), a final-year international student, woke up to the news, he was overwhelmed by a flurry of emotions — dread, worry and panic.
Feeling stranded, the 23-year-old was worried that he couldn't secure affordable housing off-campus. Furthermore, as a scholarship recipient, he was unsure if his housing allowance (applicable to on-campus hostel fees) would be transferable to offset the housing costs if he had to rent a place off-campus.
H.V. shares with The Pride: "I've had trouble sleeping over the last few days."
Particularly so when he started looking at the market rate of room rentals in the vicinity of NTU, which ranged from approximately $600 to $1,000, with some scalpers taking advantage of the situation.
Creating a Safe Space: 'NTU Homeless'
Despite the dire circumstances, H.V. refused to be defeated. Knowing that his other international peers were in the same boat, he decided to create a private Telegram group called NTU Homeless that same day at 10.30am.
At first, it was meant as a safe space for international students to share knowledge regarding the situation and to find potential roommates if their greatest fear of needing to vacate their rooms was indeed true.
H.V. says simply: "If I didn't create a group, would anyone else create it?"
In just one week, the group evolved into much more. Since it was set up, it has expanded to over 6,000 members — a rate of growth H.V. did not anticipate.
The group has since grown into a platform for NTU students to share latest updates, information and resources, as well as a safe space for students to help and support one another.
But such a huge group can be difficult to manage, which is why H.V. says he appreciates two of his close friends, Robin, 25 and Kevin, 22 for assisting him as administrators in monitoring the Telegram chat.
Robin, a graduate student, and Kevin, who has a secure hall residence, were not personally affected by the news but they wanted to take some of the burden on their friend, particularly since he is still completing a full-time internship.
As moderators, they are also involved in planning a solution for students' concerns to be addressed. So far, the group has been gathering crucial information regarding allocation results through Google forms and surveys, and they hope to utilize data analysis to better understand the hall allocation process.
The crowdsourced data has been neatly consolidated into digestible pie charts and is updated in real time on a website specially set up for this purpose, says H.V.
The three guys have also been in close contact with the student union, who is engaging in close discussion with the school administration.
They believe that with such a big group of students in the Telegram group, they have been able to have their concerns heard.
NTU has since announced in a latest e-mail that international students would be "guaranteed hall accommodation" due to the difficulty of getting off-campus accommodation.
However, as of July 9, H.V. mentions that several of his international peers and he have not received any confirmation email yet.
He tells The Pride: "The students are getting more anxious."
Mutual aid and other-centeredness
NTU Homeless has helped other students as well. In addition to international students, there are other vulnerable individuals who have a greater need for campus accommodation.
Such cases include local students who live in an abusive environment or lack housing, as well as international students who recently obtained PR status but have yet to find a place to stay. Their concerns are perhaps less visible and might have fallen through the administrative cracks, yet are not any less important.
Some students on NTU Homeless have taken the initiative to create a separate private Telegram group to compile these special profiles to send to the student union and NTU's office of campus housing. As of July 5, 82 such profiles that have been consolidated.
The group also provides a platform for such students to find potential roommates, and seek advice on renting in Singapore. The Pride reached out to the student who set up the group but she declined to be interviewed.
Both Telegram groups illustrate how communal support and mutual aid are crucial in filling the gaps where bureaucracy and official actions may be too slow.
While there has been some positive developments to the situation, various students are still working hard to ensure that their voices are heard.
Robin tells the Pride: "Since we started it (the group), we have the responsibility to continue to help those without a home. We just want to help put a roof over their heads."
He hopes that in the near future, his juniors can focus their efforts more on studying, rather than worrying about navigating bureaucracy.
Kevin, on the other hand, marvels at how far the group has come.
"It was really nice to see the group transition from Singaporeans who are asking about their own hall allocation statuses, to them mobilising to help international students get hall accommodation," he says.
Tech for Good: Creating a Telegram Housing Bot
But it's not just H.V, Robin, Kevin and co who have taken to Telegram to address the NTU housing issue.
Aalden Tnay, 21, an incoming freshman at NUS College of Humanities and Sciences, has created several Telegram chat bots for various university students like NTU Chat Bot and NUS Chat Bot. When he read the news about NTU's limited hall slots, he decided that he could make a meaningful difference by making a few modifications to his previous bots.
Aalden tells The Pride: "I thought that I was in a position that could provide a solution by smoothening the gap and connecting students more easily."
Equipped with an interest in both technology as well as a drive to address the community's needs, he created a Telegram housing bot (@HousingSGbot) for NTU students who have not been allocated hall accommodation.
Aalden put up the bot on Monday, and there are about 90 people using the bot currently, a decent take-up rate considering its newness.
A key obstacle to the number of successful matches is that there aren't enough accommodation providers to meet the overwhelming needs of seekers.
While Aalden hopes that the bot can reach out to more people in need, he also views a dwindling take-up rate as a potentially positive sign that fewer people need to find off-campus housing.
"Even if the housing bot helps just one person, I consider it a success."
Not a strawberry generation
While millennials nowadays are still often labelled as an entitled strawberry generation, the way these students have reacted to the NTU campus housing issue shows otherwise. The pro-active collective mobilization of these young individuals helping each other paints a picture of not of complaint and complacency but of resilience, solidarity and empathy.
The communal support within NTU Homeless is reminiscent of the kampung spirit that Singaporeans are always talking about, albeit in a modern context.
Perhaps it is just a matter of perspective.
Robin challenges the stereotype. He says: "Rather than being entitled, we are hoping to achieve progress. Instead of just complaining and waiting for a solution. If there's something that can be made better, why not improve it?"
Other stories you might like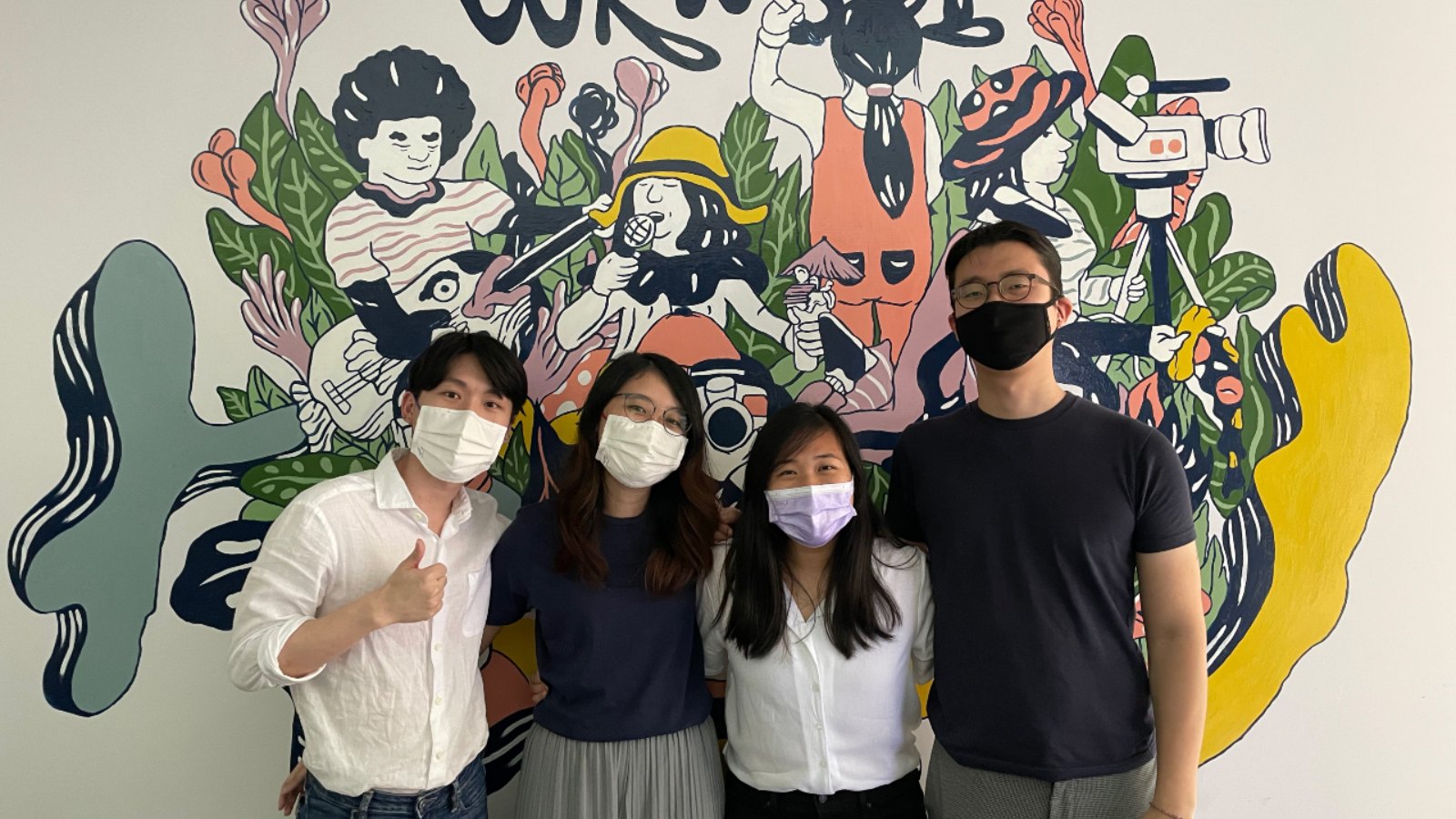 If you like what you read, follow us on Twitter and Google News to get the latest updates.