"What shall we eat for dinner tonight?"
It is the perennial question my husband and I ask each other nowadays, more so since we've been working from home. Often, the answer is "dapao downstairs" or "order delivery".
Since Covid, we have gotten lazier. We rarely eat out, and when we do – usually on weekends – like many millennials, we enjoy exploring trendy cafes in our neighbourhood.
So when I suggested having dinner at Bukit Timah food centre one recent Saturday, he was surprised. But the thought of savouring local delights such as hokkien mee, chai tow kway, barbecued chicken wings and satay – not forgetting iced chendol! – only made our mouths water.
Singapore's community dining rooms
On Dec 16, it was announced that Singapore's hawker culture is now on the UNESCO Intangible Cultural Heritage list – a first for Singapore – joining more than 460 other cultural practices that define communities in our globalised world, including yoga in India and Belgian beer.
Hawker culture is a defining aspect of our national identity. In his National Day Rally 2018, Prime Minister Lee Hsien Loong termed our Hawker centres "community dining rooms" that bring together people of all ages, ethnicities and cultural backgrounds.
But then again, you don't need our PM to tell us what we already know. Visit any hawker centre and you will see a melting – no, makan – pot of cultures, both literally and figuratively.
Its affordability also makes it a great equaliser of income. It is not uncommon to see white-collar executives rubbing shoulders with retirees, or blue-collar artisans jostling with families with young children.
In a 2018 National Heritage Board poll of 3,000 people, "food heritage" was voted the most important aspect of Singapore's intangible cultural heritage.
Similarly, a 2016 survey by the National Environment Agency revealed that 9 in every 10 Singaporeans feel that hawker centres are an important part of Singapore's identity, while 75% said they visit a hawker centre as least once a week.
There is possibly nothing closer that so quintessentially defines our Singapore identity.
Even a scene in Hollywood rom-com Crazy Rich Asians featured lead characters Rachel and her boyfriend Nick meeting up with some friends over satay and sambal stingray at Newton Food Centre after they land in Singapore!
Just think about the last time you were overseas (I know, it's been a while). What was the first thing you craved when you stepped foot back on our sunny island? Chances are, you were thinking of your favourite hawker dish (It's hokkien mee for me).
We love hawker food, but do we treasure it?
With cosy cafes, high-end restaurants and bars slowly colonising our neighbourhoods, it's easy to see why younger Singaporeans don't think about meeting up at hawker centres.
We proudly proclaim our love and pride for local makan, but rather fork out more than $20 for an eggs benedict or chilli crab linguine.
Today, the median age of hawkers is 60. Many are finding it hard to pass on the trade as the younger generation are less willing to become hawkers, partly due to longer working hours, perceived lower social status, and hard work involved.
Some young chefs have left corporate jobs and taken up the mantle as hawkerpreneurs, however, they are the exceptions that prove the norm.
I noticed that most of the hawkers at Bukit Timah food centre are older Singaporeans, with many stalls run by migrant workers.
As my husband and I squeezed through the throng of people that Saturday, something felt different. It was almost impossible to keep a safe distance from people while looking for a table and queueing for food.
Orange nettings marked almost half the seats. Every few minutes, an automated broadcast message reminding diners to return their trays and wear their masks when not eating and drinking was repeated in three languages.
Hawkers have not been spared from the effects of Covid-19. They were one of the hardest hit groups, especially during the circuit breaker when dining in was not allowed and stalls had to rely on takeaways and deliveries to survive.
Thankfully, since Phase 2, some of the bustle has returned to hawker centres as business continues to improve, albeit at a slower pace. And with Phase 3 on the horizon, things are looking on the up.
Aside from Covid challenges, the inherent problems of being a hawker haven't changed over the years.
They still have to balance high rental costs while keeping prices affordable, although in recent years, the government has introduced several schemes to help.
Then, there is the problem of tray return. It may not directly impact hawkers' livelihoods, but it certainly affects the ambience.
How many times have you found a table at a hawker centre or food court, only to be greeted with the sight of chicken bones and used tissues on dirty plates?
CNA reported last month that despite the Return-Your-Tray initiative that was rolled out in 2013 and updated again this year, it is common to see a majority of diners leaving their trays behind after meals.
Which begs the question, are we too reliant on our cleaners?
Recently, Minister for Sustainability and the Environment Grace Fu cited a Singapore Management University (SMU) survey where 1 in 3 respondents felt it was the cleaner's job to return trays.
The common argument for this is that cleaners may lose their jobs if we return our trays for them. But that's a logical fallacy.
Returning our trays do not deprive cleaners of their jobs. Instead, doing so allows them to focus on other areas of cleanliness and allows for a faster turn-around of tables, ensuring a more pleasant dining experience for everyone!
If we are to take pride in our hawker centres, shouldn't we also take ownership in keeping them clean?
This is not only important in the fight against Covid-19, but allows us to further cement our hawker centres as part of our heritage. Wouldn't you rather want to feel proud to take visitors to enjoy Singapore's hawker food when our borders finally open?
Preserving Singapore's hawker culture
But there is hope yet for Singapore's hawker culture. It is slowly evolving, with the younger generation embracing the trade in new and different ways.
Take the young founders of Big Big Fries and an ITE culinary arts graduate who runs his own hawker chain for example. Both have found success in being hawkerpreneurs.
Some youths also stepped up to encourage members of the public to pledge their support during the Unesco nomination through the Our SG Hawker Culture travelling exhibition in 2018.
Other stories you might like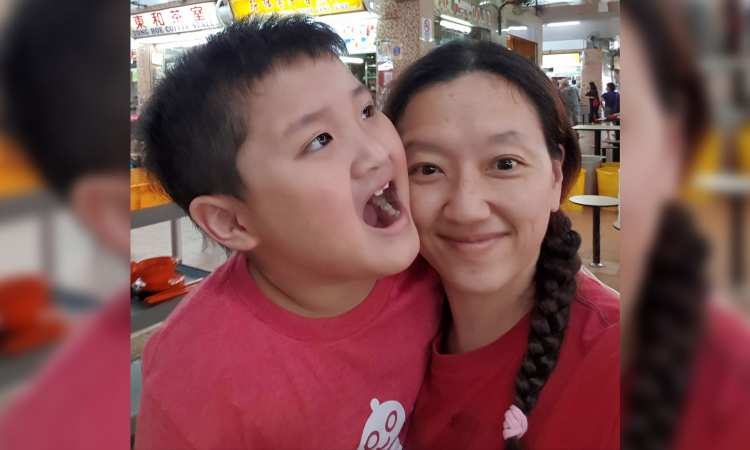 Recently, a 26-year-old Singaporean woman suggested that first dates should be at hawker centres as there is minimal stress with deciding what to eat, better quality of food and also wallet-friendly.
While I'm still on the fence over hawker centres as first date venues, the article did take me back to the days when my then-boyfriend-now-husband and I used to meet for lunch at Maxwell food centre (our offices were both in the CBD).
There would always be a long queue for the famous hainanese chicken rice and we would stroll down rows of stalls after our meal to see what delicious food we could try the next time. Good times.
International recognition is a good start. But it takes more than a Unesco listing to preserve our hawker culture. We don't need an international organisation to tell us what we already know: Hawker culture is Singapore culture. We need to support our hawkers – both the people and the food they make.
So, the next time you are in a dilemma over what to eat, why not head to your nearby hawker centre – and don't forget to clear your tray while you're there!
If you like what you read, follow us on Twitter and Google News to get the latest updates.