In food-obsessed Singapore where many of us may not think twice about paying for a good meal, it can be hard to think that there are people who struggle to put food on the table.
However, food insecurity exists, and among those who may routinely go hungry are children.
In a bid to help, Mexican-Turkish eatery Stuff'd is looking to feed needy children – at no cost.
The eatery, known for their kebabs, burritos and quesadillas, has embarked on a campaign to feed underprivileged children below 14 years old who face difficulties getting enough food.
The initiative, called Free Food For Kids 2019, was announced on the eatery's Facebook page last Thursday. "We're doing this to make sure that our kids will not go hungry, and that they have access to better, nutritious food no matter their circumstances," Stuff'd said.
It added that those who qualify for the programme will be given a card to collect food from its outlet located in Yishun's Northpoint shopping mall daily, so they would have "one less worry in life".
Currently, the initiative has only been rolled out at its Northpoint outlet as the eatery hopes to "better understand the demand and develop the mechanism for it", Stuff'd added.
For those who do not live near Yishun, the eatery said it will try to roll out the same initiative to more outlets. Stuff'd has 25 other outlets across Singapore.
Other stories you might like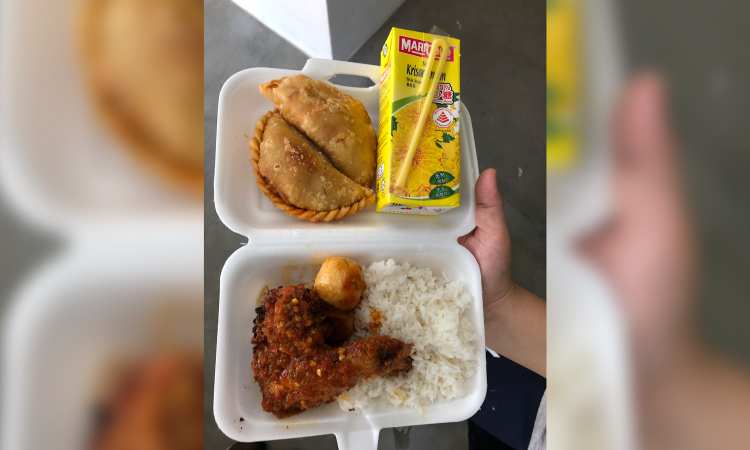 To qualify for the initiative, the children can send Stuff'd a direct message to its Instagram account @stuffedsg, or email [email protected] The eatery will then ask a few questions to ascertain and understand the applicant's situation.
The eatery also opened the initiative to existing social organisations, schools, or teachers who might need additional help for children under their care.
And while the children will not have to pay a single cent for their food, they will be asked to "volunteer for one day with any charity of (their) choice any time this year", Stuff'd said.
Stuff'd also appealed for the public to "save (the free food) for the really genuine cases".
"If you are not sure whether you qualify, then you are probably the lucky majority that do not need this," it said.
The initiative has drawn praise from netizens, with many lauding Stuff'd for their generosity and kindness.
One commented on the post itself, which has been shared almost 400 times as of Monday afternoon: "Such a wonderful loving and giving act! May your initiative inspire other food stalls, cafes, restaurants and people in the food business to give real help to others who are genuinely going hungry everyday so that they too will have one less worry in life in Singapore."
The Pride has reached out to Stuff'd for further comments.