Editor's note (Oct 31): This story has been updated to reflect that the resident has since apologised to the security officer for his actions. It is understood that the meeting between the two took place yesterday (Oct 30) at 7.45pm.
He was belligerent as he confronted the security guards at his condominium.
Miffed by their attempt to charge his visitors $10 for parking on the compound over a Deepavali visit, the resident at Eight Riversuites located in Whampoa made his anger known.
"I buy your f****** property for $1.5 million, you know."
"Ask the management to talk to me. You, as the security, you don't stop my visitors."
In a video of the incident that has since gone viral, the resident who identified himself as 'Ramesh' goes on to describe the situation as "nonsense", and even questions the guard if he is Chinese, and tries to school him that house visits are customary to Deepavali celebrations.
The video was a mere four minutes long, but that sense of elitism and entitlement was difficult to miss.
While there is no context provided for what transpired before the video starts recording, the guards could be heard trying to calm the situation and explain to the irate resident that the fee was imposed by the condominum's management. They also emphasised that they were simply trying to do their jobs, and demonstrated restraint that spoke volumes of their professionalism.
Watching the video, most people were quick to point out the bad guy. I for one found myself bristling at Ramesh's condescending tone. I also felt a wave of sympathy towards the security guards.
Online, the public anger and indignation came fast and furious. It wasn't long before people began exposing personal details about Ramesh and speculating about his nationality, his occupation, where he works, how much he earns, and even how many cars he owns.
Other stories you might like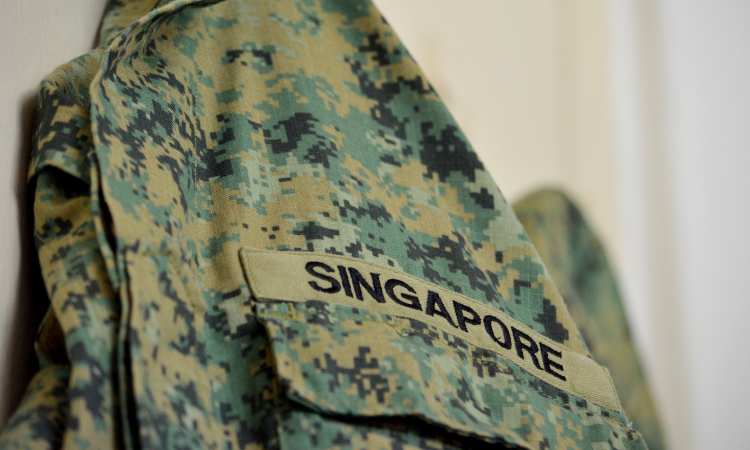 A petition has also been started calling for Ramesh's employer to fire him. JP Morgan has since released a statement to say that they are looking into the matter.
If he didn't already know it, Ramesh is now learning the hard way that Singaporeans really dislike misbehaving bullies.
And boy, are we consistent about that. Just ask Anton Casey, Amy Cheong, and more recently, a female recruiter who was filmed driving against traffic.
But while social media has proven to be a powerful, and to some extent, cathartic, platform for us to expose bad behaviour and even seek redress, it has also bred a culture of "cancelling" those perceived to be guilty of said behaviour.
Cancel culture often involves the exposure of someone's bad or problematic behaviour, followed up by a movement to boycott the individual in various forms.
The first part isn't necessarily a bad thing.
We took badly to what Ramesh did because many of us felt that the hapless security guards had been bullied. We didn't appreciate his condescending tone because here in Singapore, many of us don't believe that wealth is a currency that gives one the liberty to trample over others.
And you know what, these are things that are important to talk about and learn from.
Somewhere out there, there are a few more people will now think twice before attempting to intimidate or bully another security guard. The incident has also prompted calls for greater protection against harassment for private security personnel.
Taken to the extreme, however, cancel culture leaves little room for the shades of grey of any situation to be considered, and instead delivers the same damning sentence regardless of the circumstances.
This usually involves some extent of doxxing (which has just been made illegal in Singapore) to cause embarrassment to the individual, and taking measures to ruin their social and professional lives.
Unlike in a court of law, cancel culture is wholly driven by public opinion and seldom cares for mitigating factors. It hardly gives pause to the difference between someone simply getting caught up in a moment of madness or having an established pattern of bad behaviour.
The view of right and wrong becomes an absolutist one, and the punishment has to be thorough for us to be satisfied that justice has been served. The ones in the wrong must get boycotted, ostracised or fired.
Or better yet, all of the above.
But is that the only way to teach someone a lesson?
Are people who are nasty incapable of remorse, and what does that viewpoint imply about our ability to allow for second chances?
We instinctively root for justice to be done. But justice in its best form needs to be restorative, rather than destructive of the perpetrator. Cancelling the perpetrator does very little to restore.
Last evening, the Association of Certified Security Agencies stated in a Facebook post that it had been present at a meeting between the resident, identified as Ramesh Erramalli, and senior security supervisor Steven Heng Woo Wee.
It stated that Erramalli was "very remorseful" and had apologised repeatedly to Heng for venting his anger over the parking fees on him. Heng had accepted the apology and forgiven him "wholeheartedly". He also shared that prior to the incident, Erramalli had been a pleasant and approachable resident who addressed him as "Uncle Steven".
In the weeks to come, there's no telling if others will be as quick to forgive as Heng has, given how the incident has blown up in Singapore.
And I'm sure that as contrite as he has expressed himself to be, Erramalli will find that spotlight uncomfortable to bear, as he attempts to pick up the pieces of his reputation among his neighbours, friends and colleagues.
Something tells me that will be quite the lesson on its own.