By now, you would have realised that this Brexit thing that your friends keep talking about isn't the granola bar you buy at the airport (thanks for that one, John Oliver), but depending who you ask, it's either a non-event, or it's the worst day in British post-war history.
While everyone else is rushing to have their say on why this happened and what the consequences are, perhaps the more disconcerting trend to observe is just how angry we have become as people.
Much attention has been given to the racist elements of the Brexit vote, and yes there is some of that, but a common thread among Leave voters was just how angry they all were, even the non-racist ones.
This isn't something unique to the United Kingdom.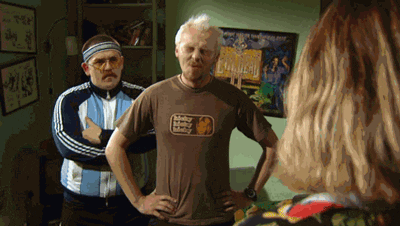 Once considered prime comedy material for late show hosts in the US, no one is really laughing at the prospect of Donald Trump being announced next year as the President of the United States. This despite him basically blaming crime in America on Mexicans and terrorism on all Muslims. Common sense dictates that no sane population would ever vote for a racist and a bigot as their leader, yet here he is, with no support from his party and constant attack by both the liberal media and Fox News.
Yes, Americans are angry.
Closer to home, fed up with the high crime rate, our Filipino neighbours chose a President that unequivocally said he would protect Police officers from Humans Rights groups so that they can kill criminals. No due process, no fair trial, no rehabilitation – just outright kill "criminals". Common sense dictates that no sane population would ever vote for a leader whose alter-ego is The Punisher, but yet, Rodrigo Duterte will soon take his seat as the country's democratically elected leader.
Yes, the Filipinos are angry.
In France, Marine Le Pen's anti-immigration rhetoric is gaining lots of support, so much so that political experts have identified her as a serious contender for the country's next presidential elections.
Yes, the French are angry.
All across the world, people are getting angry at the effects of globalisation, which has seen mass migration as people move to find a better life for themselves. As we all know, when the meek get angry, they turn into the Incredible Hulk. And you wouldn't like the Hulk when he's angry.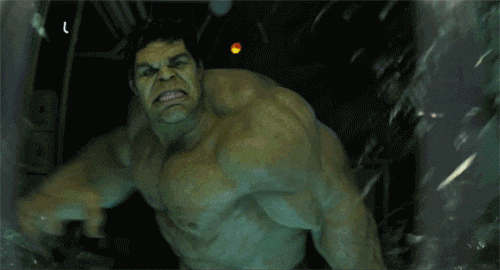 The Remain campaign keeps wondering how it failed. After all, it debunked the Leave campaign's claim that the £350 million weekly payment to the EU will go into the UK's healthcare. It also sensibly explained that leaving the EU will mean disaster for the UK economy, as markets have done their best to prove since the referendum. Most importantly, it rationally explained that it won't stop immigration.
Watching the opposing camps go at it was like reading two Jane Austen novels at once. Yup, it was Sense and Sensibility vs Pride and Prejudice. And therein lies the problem, because as any hardcore Austen fan knows, Pride and Prejudice was a much better book.
Imagine this. You're sitting there minding your own business and this big burly and angry guy comes in and accuses you of sleeping with his wife, which you didn't. Before you can say anything, he starts beating you up. As he's pounding into you, you scream, at the top of your lungs: "Stop please! I don't even know your wife! I have a girlfriend! Wait, the police are coming! You'll go to jail! Your fists are bleeding! I'm going blind in one eye! You don't really want to do this! Martha!"
As we all know by now, unless your assailant is emo-Batman, trying to talk sense to an angry person never works. What we really need to do, is deal with the anger.
The Remain campaign tried to focus on the consequences of Brexit, and in doing so, failed to understand that angry people never see it, much like how road rage makes a driver forget about their loved ones in the car that they are putting in danger.
It may be too late for the Brits, but if the rest of the world wants to revert to a state of rationality, then perhaps it's time to prescribe anger management treatment to an increasingly disenfranchised people.
And the only way to stop politicians using the anger for their own political gain is to listen to the people's fears, don't just brush them off as irrational and take steps to address their concerns.
America – and indeed, politicians of the world – it's your move.
Edwin never read Pride and Prejudice, but he did read Pride and Prejudice and Zombies, which he reckons must be a superior book seeing that everything is better with zombies.