His kindness once almost got him killed.
It was a rainy night and Christopher John was near home when he spotted an accident involving a motorcyclist and a car at an intersection.
The 38-year-old immediately ran to their aid.
He was helping the motorcyclist pick up his bike when a taxi came out of nowhere. Just as they dropped the bike and ran to the side, the taxi hit the bike.
"I was just glad that doing a good deed didn't kill me," laughs Christopher as he recalled the drama.
The motorcyclist was really grateful but Christopher brushed it off – if he had to do it again, he would risk it all in a heartbeat, he says.
It might sound trite, but for Christopher, he takes the old adage "do a good deed a day" seriously.
It's from his Scout leader when he first joined the uniform group 25 years ago, he explains.
He tells The Pride: "When I was younger, I used to be more conscious about it. I would tell myself 'Christopher John, you have to do a good deed today.'"
Since then, it has since become second nature to extend help and kindness as he goes about his day. However, helping someone may not always work out the way he wants – as his near-death incident shows!
Describing himself as a lifelong Scout, Christopher says that the lessons he learned after he joined the movement changed his life.
That's why the father of two wants to keep sharing those lessons with future generations.
An accidental scout
Recounting his childhood, Christopher admits that he was a timid boy.
He always wanted to step out of his comfort zone but never knew how. Then one day in school, he saw two students shooting arrows at a cardboard box.
"Those times can do lah," he chuckles, recalling how school extra-curricular activities (what CCAs were called back then) were less regulated in the past.
Not only that, they were cooking over open fires, camping out and even absailing from the third to the second floor of his school building!
"I thought like, eh, quite macho leh. The student leader in-charge just told me it was an 'adventure club'. I didn't even know what it was, I just signed up."
25 years later, Christopher is still going strong. He attends Scouting activities, helping out wherever he is needed despite his busy schedue running two businesses.
Scouting in Singapore has a rich history dating back more than 100 years. There are about 12,000 active adult and youth Scouts in Singapore.
Scouting has accompanied Chistopher through his ups and downs from his teenage years into adulthood.
Bullied for being "nice"
Growing up, Christopher was taught to be polite and friendly, kind and helpful – traits imparted to him by his parents, whom he describes as "nice people".
Joining the Scouts further strengthened these values of kindness and helpfulness.
Yet he struggled as a teenager.
"As I grew older, I learnt that the world was not as 'nice'," he says.
His accommodating and quiet nature made him an easy target, and the 14-year-old grew tired of being bullied for "being nice".
Living by his values got him nowhere, and in fact, invited others to walk all over him.
Other stories you might like
Once, after getting beaten up and bloodied, Christopher considered giving it all up. He remembers thinking to himself: "How long can I be a doormat?"
Luckily, his turning point came just in time.
He was at an end-of-term school assembly when his secondary school teacher nominated him for the "Most Polite Award" – given out in schools back then as part of the National Courtesy Campaign, the precursor to the Singapore Kindness Movement.
Laughs Christopher: "I remember going up on stage (to receive the award) and realising, "wah, being nice also can get something like this!'"
It was the encouragement that he needed. And a reason to stay involved in Scouting even after he finished studying.
Staying true to kindness
As he grew older, especially working in the business world, Christopher would get comments like, "How come you so patient?" or "If I were you, I would've walked out already", every now and then.
So what's his secret? It's about perspective, explains Christopher.
"When I reflect, I think the world has been kind to me. In return, I try to give compassion and love back in my own capacity."
Christopher teaches kickboxing and holds counselling sessions with troubled individuals. As he explains, kickboxing gives his students the confidence to take care of themselves and a sense of self-awareness and identity. They also understand their mind and behaviour better.
"I wanted to be an impact on young people," he says.
Other stories you might like
During Covid, Christopher continued to teach counselling skills pro-bono at the Singapore Scouts Association. He also ran online courses to guide teachers in charge of Scouting CCAs in schools.
As a former victim of bullying, Christopher wants to champion kindness in children.
He explains that many people assume "strength" comes from having certain traits and characteristics, like having a forceful personality, a wide network of contacts…a person that society would "look up to".
Yet, he says, kindness seems to be missing from the equation.
"It is not easy to be kind. If you cannot be gracious to people, how will you receive graciousness?"
Being a Scout taught him all that, and more.
"One of the big things was I learnt to be courageous in times of fear."
The timidity he had as a teenager led to many anxious moments — first camp, first event, first time speaking at a leadership course — Christopher recalls feeling like "a deer in headlights".
Over time, he learnt to focus on his objectives and actively seek clarification. He also learnt to be open with his team instead of charging headfirst into things alone, as a 'solo kia', as he calls it.
He laughs: "Whether you like it or not, sometimes we have to work with people we wouldn't want to eat lunch with."
Christopher recalled his first overseas trip with his scouting buddies back in his teens. "It was to Mount Ophir (in Johor) — we were going to climb it together."
He and his batchmates had many disagreements and argued throughout the trip, but the team eventually made it to the summit. Till today, they still keep in touch and reminisce about the trip, among other stories – testament to the bond that stayed strong over the years.
Family support
Behind every successful Scout is a patient wife.
Like many other married couples, Christopher and his wife Revathi had to find a balance between individual activities and family time.
However, Revathi respects that Scouting as a very important part of Christopher's life.
Christopher recalls how she once told him: "Boys have toys. Some have Playstations, some have cars. Yours is Scouting."
Other stories you might like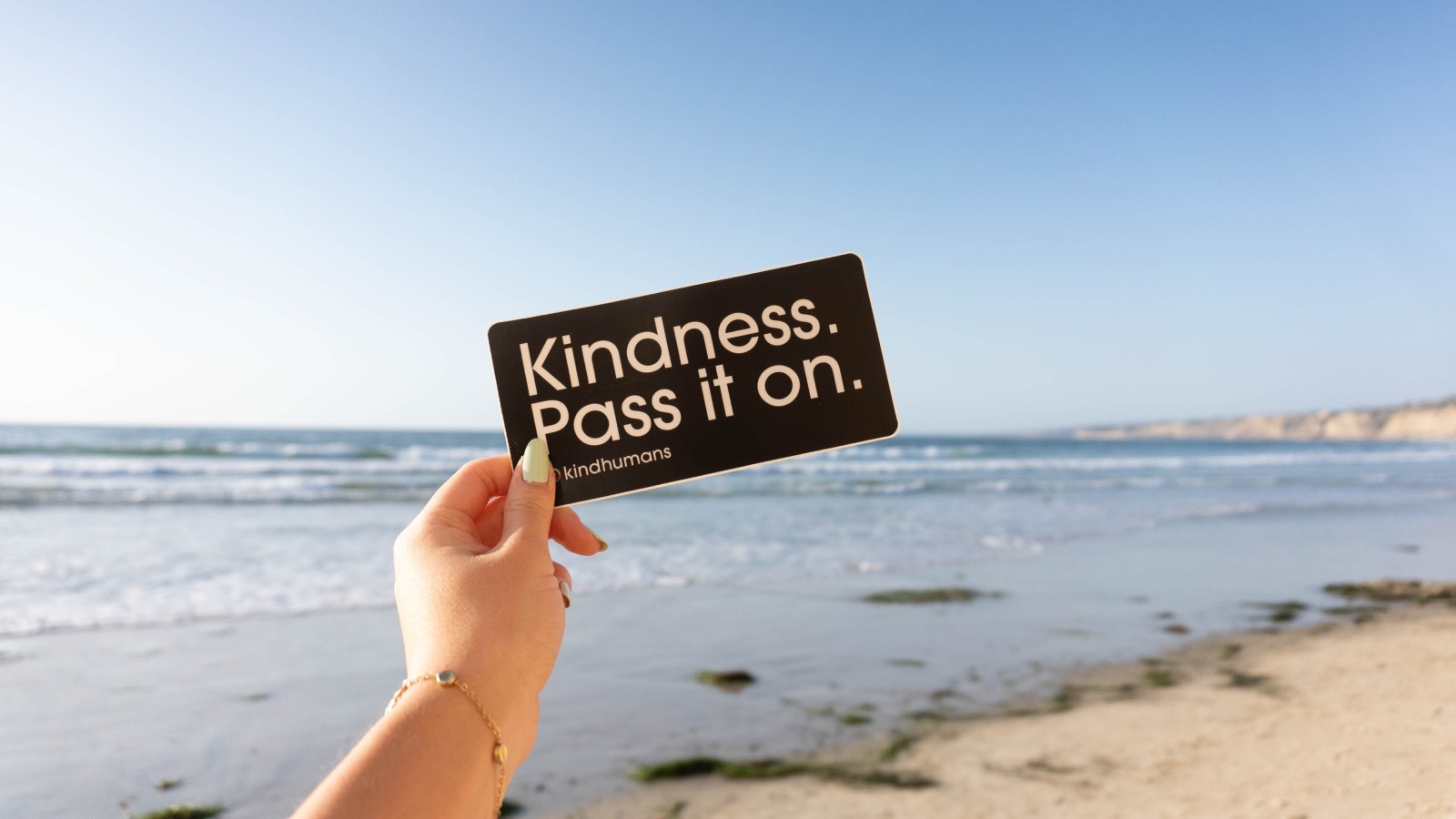 Despite their limited time due to work and external commitments, the couple communicate actively, sharing about their day, and joining in on each other's activities.
Christopher tries his best to involve Revathi in Scouting activities that may interest her.
Once, he got her help in a culinary Scout course and competition for adults. He still remembers how competitive she got during the event!
He laughs: "She told me, 'Come, let me show your 'chefs' how well I can cook!'"
Christopher channels Scout values with their two children, Noelle, 3, and Ezekiel, one-and-a-half, as well.
He teaches them kindness to animals, to be helpful (even at such a young age) and to share what they have. When they misbehave, Christopher does not lecture them but chooses to explain gently to his children what they have done wrong.
He says proudly: "Noelle shared her gummies with her preschool classmates the other day without any prompting from me!"
Awards are good but the journey is better
Over the years, Christopher has won multiple Scouting awards, including the Baden Powell Award, named after the founder of the global scouting movement and one of the highest accolades a Scout can get.
It is given to adults who have helped guide young persons into adulthood and played significant roles in important events.
The other is the Distinguished Service Bronze Medal, which he received in a ceremony from President Halimah Yacob, who is the Chief Scout in Singapore. The medal is an award for leaders who dedicate themselves to the Scout movement and inspire young adults.
Mentioning that the journey was more fruitful than the award itself, Christopher said: "I learnt about myself, my goals and dreams, strength and weaknesses."
Despite winning multiple awards over the years, Christopher grows sheepish when asked about them.
"I never actually keep track of my awards… Scouting is more than that!"
If you like what you read, follow us on Twitter and Google News to get the latest updates.