Imagine wanting to work to provide for your children but unable to do so because you can't find anyone to take care of them.
Unfortunately, this is the sad reality that many women in our society face these days. Not everyone has parents and family members to help; and not everyone is financially capable of hiring a domestic helper.
One of the biggest barriers for women sustaining long-term employment is childcare.
This is why Daughters of Tomorrow (DOT), a charity that works with underprivileged women to facilitate livelihood opportunities, formed the Community Childminding Network, where women in the community can recruit childminders.
This initiative, which launched in 2018, is part of the low-income women's efforts to rally community support among mothers like themselves, to form a "kampung of trust" to solve their day-to-day childminding needs.
This means more can go out to work and earn much-needed income for their families. At the same time, "childminders not only help families in the network to be financially stable, but themselves earn an income by offering childminding services," says Elizabeth Quek, who oversees the programme.
This creates a win-win solution where both the childminder and user can earn an income.
The network allows women to find support in their neighbourhoods for pick-ups or to help care for their kids so they don't have to take urgent leave from work.
In many cases, they could not take on jobs that required shift work in the retail and F&B sectors, because they have no options for childcare in the evenings or on weekends – the network helped solve that problem.
What is also unique about the initiative is that the childminder and client can negotiate the compensation according to what works for them: It doesn't always have to be money.
"Sometimes they can even choose to barter, for example, they can take turns to mind each other's children," Fannie Lim, deputy executive director of DOT says.
Currently, there is a pool of 31 childminders in the network. As of June 2020, there were about four active childminders caring for the children of 10 clients. The client numbers have dropped since the circuit breaker started.
A client's story: "It's like all these people came from heaven to help me"
In 2018, Michelle made a decision to leave an abusive relationship, and returned home to Singapore with her 3-year-old son Carter. However, she returned to less than ideal circumstances – she was jobless and homeless.
Although she did not have a good relationship with her parents, she decided to live with them because she was eager to get back into the workforce and get her life and Carter's back on track.
She started attending DOT's eight-week Confidence Curriculum course, a series of workshops consisting of personal discovery, soft skills and communications, coaching and professional development modules to prepare women to return to the workforce.
"I was very excited to attend the classes because I hadn't worked for five to six years," said Michelle. "I wanted a change, I wanted a 'better me'."
DOT provided childminders for the participants. If not for that, Michelle would not have been able to attend the classes as she did not have anybody else to rely on to look after her son.
"It also gave Carter a chance to interact with other children, something he could not do since returning to Singapore as he was home-schooled only by me."
Because Carter is an Australian citizen, he was not eligible for subsidised childcare, and Michelle could not afford pre-school fees. "It was difficult for him and he was bored. He enjoyed the DOT childminding because there were toys and activities."
After the course ended, Michelle was asked by DOT if she wanted to work as a part-time waitress for a restaurant, if they could also connect her to a childminder at a very low price. She was skeptical of the idea at first. "How could I possibly earn enough for someone to look after my child with just a part-time job? I already had so many things to worry about," she recalls thinking then.
But she took the leap of faith, and started working at nasi lemak restaurant The Coconut Club as a part-time waitress. DOT paired her with a childminder, Stella, who took care of Carter for six to eight hours on the days that Michelle went to work.
Other stories you might like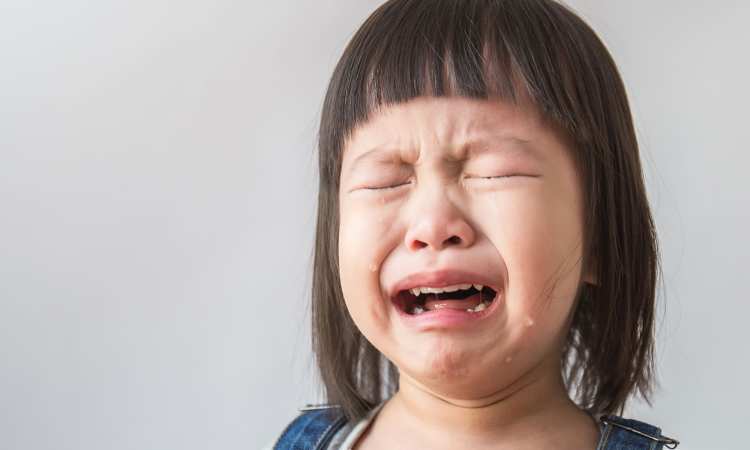 "My salary was less than $500 at that time, and half of that technically would have gone to the babysitter. But Stella told me, 'just pay me what you can. Don't worry about the money'."
Stella and Michelle built a good relationship and communicated regularly throughout the day with Stella updating her on Carter's activities. She was respectful of Michelle's preferences, such as not letting Carter watch an excessive amount of TV. Stella would also supervise Carter's homework that Michelle assigned for the day.
Stella even told her to take a break if she needed it, offering to take care of Carter even when Michelle wasn't working.
Michelle says: "She understood that I was always with my kid since coming home (to Singapore). And so I needed some down time sometimes. Carter enjoyed his time with Stella. He's even gone fishing with her family!"
Michelle's bosses at The Coconut Club were also very understanding, allowing her a flexible work schedule. She was quickly promoted to captain and today, she works as the restaurant's purchasing and compliance manager. Each time Michelle got a promotion, she would pay Stella more. And the pair have grown closer over the years.
She credits DOT and the network for helping her get back on her feet.
"I just want Carter and I to live a peaceful, stable life…after all we've been through. We've moved from place to place and I want to make it up to him. All these people that I've met, it's like they came from heaven to help me. I'm really grateful to them."
A childminder's story: "Everyone calls me 'Ibu'!"
Zarina, 50, started babysitting at the age of seventeen. So when DOT started the Community Childminding Network, Zarina was a natural choice to be part of it.
Over the two years since the programme was set up, fifty children have come and gone from under her care. She is able to care for up to five children at a time, and the youngest she has cared for was a two-month-old infant.
"Babies are the easiest. It's when they are Primary 5 or 6, they become more challenging!" Zarina says with a laugh.
She is quick to laugh and easy with her smiles but in her house, there are rules to follow, such as homework must be completed before children are allowed to play.
Even now, she often spots her former charges in the neighbourhood. "Everyone calls me Ibu, both the children and their mothers," she laughs.
Zarina is now a Zone Leader in CCN, and is responsible for recruiting new childminders. Her duties include visiting the childminder's home to ensure it is suitable, interviewing potential clients, and matching them with the right childminder.
"It's not about the money. We do this to help low-income families so that they can go out and work," Zarina tells The Pride. "When they start earning an income, they can then pay the pre-agreed childminding fees. We try to make it work for both parties, and that's the difference compared to a private childcare solution."
One of her recruits is Siti, 39, whom she met at their local Family Service Centre's monthly Food Fiesta. Zarina later invited her to attend DOT's Confidence Curriculum course, which she attended because of her close relationship with Zarina, whom she regards as an older sister.
Although DOT found her a job, Siti decided to become a childminder because she needed a job that was flexible so that she could also manage her own children.
She tells The Pride: "I was a single parent before, so I understand the situations our clients face – when you have nothing in your pocket and at your wit's end. I've received help before, so it's now time to give back to the families in the same situation."
If you like what you read, follow us on Twitter and Google News to get the latest updates.