She is a single mother who manages to juggle caring for her two children, aged 12 and 11, and her job as an administrator.
And it's all thanks to her employer, data analytics company Quilt.AI.
Norlin Mustafa, 37, hesitated to change employers in the past because of domestic difficulties that she and her children were going through. But last year, she decided to join Quilt.AI and it turned out for the best because of the company's empathetic culture and flexible work hours.
"My boss and CEO, Anurag, understands that I am facing personal issues with my ex-husband and allows me to take time off from work to attend my court appointments. (Even before Covid-19 happened) he allowed me to work from home when my kids were sick or if they had a major exam. It boils down to trust."
This is why she nominated her company for the Daughters of Tomorrow's Most Flexible Employer Award at this year's DOT Employer Awards.
Like many other events, the annual award ceremony, held online on Oct 2, has gone virtual this year due to Covid-19 restrictions. However, it still celebrates employer partners who are committed to giving women accessible employment and sustainable work arrangements.
It's hard enough for women in vulnerable situations to find jobs that fit family commitments. With a pandemic that has had catastrophic effects on employment, low-income women are disproportionately affected due to the transient nature of temporary or part-time jobs that they tend to take due to caregiving responsibilities.
Therefore it's important to recognise the role that employers play in providing a welcoming environment for women returning to work. The DOT Employer Awards is part of its "Employ to Empower" programme where businesses adopt community-centric practices and ensure job placement and flexible work arrangements for DOT beneficiaries.
"Given the difficult economic climate that we're in, we believe that it's more important now than ever before to honour and recognise our employer partners who have been supporting DOT women throughout this economic crisis," DOT's executive director Fannie Lim tells The Pride.
For example, Quilt.AI was nominated by Norlin for the Most Flexible Employer Award. "The flexibility does not only apply to me but to all the employees. Everybody that works here has families and commitments. Although I'm a single mother, I don't like to use that as a reason to be excused from work, but Quilt.AI has been very understanding and been supportive in all of my family matters," Norlin tells The Pride.
She also credits her company for developing her skills. "Ten years ago, all I wanted was to have a chance to do more new things and grow in a company," she recalls. That was cut short when she became a single mother at the age of 29. Now she has a second chance at Quilt.AI.
Since joining in August 2019, she has learnt new skills in different Quilt.AI departments. Currently, she supports the delivery team, helps with data entry and research as well as takes charge of the company's invoicing process.
The partnership between DOT and Quilt.AI germinated in March 2019 when Quilt.AI CEO Anurag Banerjee met DOT founder Carrie Tan at a women's financial literacy event. Wanting to do more than just give financial handouts, Anurag realised that they had to create economic opportunities in order to help more low-income women achieve financial independence.
So the company has been hiring women from DOT since June 2019, offering them flexible work hours, attractive wages, medical benefits and ensuring that all new hires have a mentor. This year, due to Covid-19, the company has not hired anyone from DOT.
"Norlin is a hardworking and very pleasant person to work with. Initially, she was quite nervous as our work culture is less based on being micro-managed and more based on trust. She has grown exponentially [in her role]. There were teething problems at the start, but not more than any other hire I've made," Anurag explains.
Norlin agrees: "I was given new opportunities and that is so refreshing. When I do well, the team shows their appreciation and support and that makes me so happy."
Other stories you might like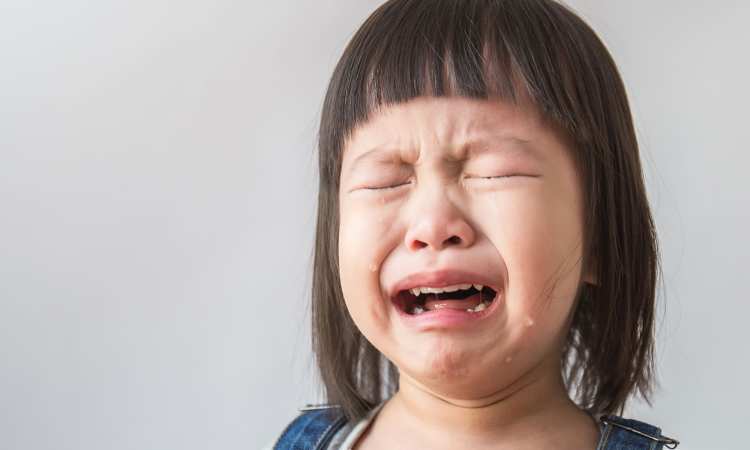 Recruiting like-minded employers
DOT's mission to facilitate work opportunities for underprivileged women to help them achieve financial independence happens in three stages. First, DOT builds up their confidence and prepares them for work via a programme that is now held online due to Covid-19.
Second, DOT has a community childminding network that enables women to find low-cost childcare options so that they can go out to work.
The final piece of the puzzle is finding employers to match jobs for these women.
Most companies reach out to DOT via word of mouth or through its website. DOT also does outreach work to find partners in specific industries like healthcare, childcare and beauty.
"DOT practises active advocacy with employer partners and invites them to our poverty sensitisation workshops, Living on the Edge," says Kaylee Kua, who heads the Impact Management & Employer Bridging programme at DOT.
Currently, about 100 employment partners have pledged to orientate their hiring processes, management practices and talent development opportunities to support women who are underprivileged.
DOT also checks in on the employee and employer partners for up to six months after a beneficiary is hired.
"The greatest challenge we face is changing the mindset of larger organisations regarding the circumstantial barriers faced by low-income women that are beyond their control and not attributing it to their attitude or lack of motivation," Kaylee tells The Pride.
Walking the talk with empathetic policies
One such organisation that managed to overcome these barriers is Vanguard Healthcare, which won the Most Progressive Employer Award for the third year running because of its caring employment and HR practices.
Not only has it hired 17 women from DOT's programme to date, it has also, based on DOT recommendations, made adjustments to its hiring policies to make it easier for low-income women to join up.
This included shortening the hiring process from eight weeks to one, providing new job scopes to suit the employee's abilities and working hours, and incorporating a headgear design into the uniform for Muslim women.
It was not easy for DOT hires, who start as healthcare assistants, to adjust to the shift work schedules due to their family commitments. But Vanguard was committed to finding a solution.
"We made adjustments to their rosters to accommodate their needs, whether it was working out a part-time arrangement or making changes to the timing. We eventually managed to integrate the beneficiaries into our work culture," Chee Siok Lan, Senior Assistant Director, HR & Talent Development Division for Vanguard Healthcare & MOH Holdings explains.
Norlia Mohd Noor, 41, who is married with four children, is Vanguard's earliest DOT hire. She was hired in September 2017 and is well-liked by colleagues and residents at the eldercare homes. The company's emphasis on skills upgrading also gave Norlia a chance to take part in company-sponsored courses like Community Care Traineeship Program and ITE Skills Certification (Home Care).
"Before I joined Vanguard, I was really afraid of training. However, Kaylee from DOT convinced me that the eldercare training had no paper test and the requirement was to be able to demonstrate the skills we learnt. After understanding the company's culture, I became interested in wanting to learn more and attended many courses for professional skills," Norlia tells The Pride.
She even overcame her shyness to be part of a DOT panel discussion last year on her experiences with Vanguard. "I was nervous at first to speak in front of people, but after the event, I was relieved and happy that I participated. I was able to share about my experiences and how management consulted female Muslim employees to come up with a functional design for Muslim headgear."
Over the last three years, Vanguard Healthcare has seen changes in its company culture. Siok Lan tells The Pride: "We have fostered greater teamwork and mutual acceptance for one another. Staff now better understand and embrace one another at work, recognising the considerations and challenges of their diverse backgrounds and needs."
Another returning winner is nasi lemak specialist The Coconut Club, which received the Most Caring Employer Award for the second time. The restaurant's late founder, Lee Eng Su, was a great supporter of DOT and set an example by treating his employees with kindness and fairness.
Coconut Club hired four women from DOT and all of them had glowing stories of their experience. Unfortunately the restaurant has had to cut back on its operations and staff to keep the business afloat after Mr Lee's death in September 2019.
Even then, the management was determined to continue Mr Lee's legacy in treating staff like family and did their best to provide a good severance package.
Michelle, a single mum who is still working with the restaurant, was given opportunities to take on new roles and was promoted within a short period of time. She started as a part-time waitress, and rose in the ranks – today she is The Coconut Club's purchasing and compliance manager. "This job makes me really happy and the people around me are great. The bosses are understanding, and allow us to have a flexible schedule."
This year's DOT Employer Award recipients:
Most Flexible Employer: Quilt.AI
Most Progressive Employer: Vanguard Healthcare
Most Caring Employer: The Coconut Club
Most Supportive Employer: Sparkletots @ Bukit Batok & Kolam Ayer, PAP Community Foundation
Most Nurturing Employer: Randstad Sourceright
If your company would like to join Daughters of Tomorrow's Employ to Empower programme, please contact [email protected]
If you like what you read, follow us on Twitter and Google News to get the latest updates.