Times are hard for taxi drivers with the competition from private-hire cars growing stronger each day.
But one taxi driver decided that upholding his integrity was more important than pocketing extra earnings after a passenger accidentally gave him a $100 note thinking it was $10.
He even took the trouble of making a huge detour just to head back to return the money, much to the surprise of the passenger, Andrew Bryant.
The professional speaker and author told The Pride that he had been at the National Library to speak at a book launch last Wednesday and after it ended at 8pm, he took a cab down to One Marina Boulevard to join his wife and some friends at a restaurant, Chimi's.
He had earlier withdrawn some money from the ATM and as it was dark inside the car, he did not realise he had given the driver a $100 note instead of a $10 note. He even told the taxi driver to keep the change before alighting in a rush as there was no taxi stand in the area.
Other stories you might like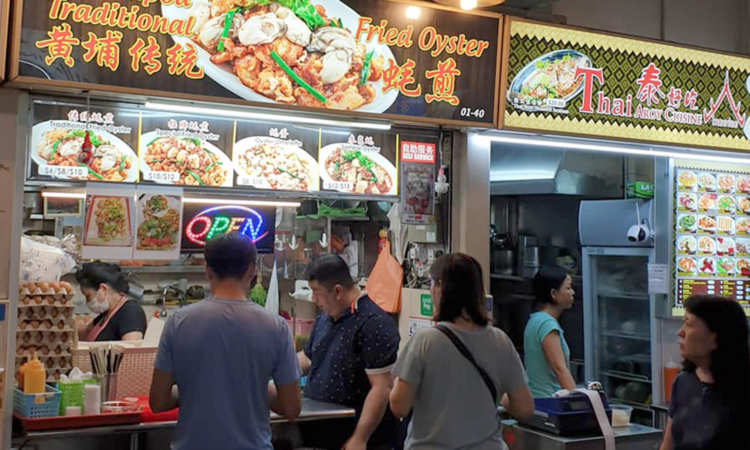 "What a gentleman he was," Bryant said. "I would have never noticed the $100 had gone out of my wallet, and would probably be spending time later on wondering what I spent it on.
"This guy (the taxi driver) could have gone with it. There was no receipt, and I didn't know which taxi company it was. But he chose to come back and demonstrated integrity (even though) it was my mistake."
Bryant added that the taxi driver managed to find him as he had overheard Bryant mentioning Chimi's.
"I was drinking my first beer and someone said 'there's somebody behind you who wants to talk to you'. I turned around and there was this guy in a batik shirt," explained Bryant. "I was just thinking if I knew this guy, when he asked if I had taken his cab earlier and that's when I realised."
Bryant eventually gave him a $10 note. He also gave him a $5 tip for his trouble and took a photo with the driver, who had been hesitant to accept the tip and to take the photo. Bryant's friend, Gursheel Dhillon, subsequently uploaded the photo on Facebook to praise the taxi driver.
"An honest Singaporean! What are the chances of someone searching for you without a clue just to (do) the right thing!" Gursheel wrote in her caption.
Bryant however said that he was also disappointed with himself for failing to get the driver's name, as he was so overwhelmed that it slipped his mind.
"It was so out of the blue and I didn't think of asking for his name. He was so reticent, he was so humble," he added. "It was a beautiful moment of humanity."
In an unrelated incident, Singapore tennis player Sarah Pang highlighted the graciousness of a GrabHitch driver, despite having to cancel a ride that she had booked.
Pang shared a screenshot of a conversation she had with the GrabHitch driver on her Facebook page, with the caption that said "when you have to cancel a Grab hitch, but your driver still finds a way to keep caring for you". She added the hashtags #sotouched and #mysingapore as well.
The driver had asked Pang if she was a tennis player who represented Singapore, and after Pang responded in the affirmative, the driver asked her let him know if she needed to "head north next time in the morning. It will be a lift, not hitch. That's the least I can do to support SG (Singapore) athletes".
Pang told The Pride that she had cancelled the ride as her meeting with a potential sponsor that morning got rescheduled. She added that she wasn't expecting that response from the driver. More than that, she wasn't expecting other Singaporeans to recognise her as well.
"It always takes me by surprise when Singaporeans do," said Pang. "Much less to receive such support and kindness.
"When I read his text that morning, I was feeling pretty sore from training the day before. His message was most unexpected, and incredibly touching. Especially coming from someone who doesn't play tennis, but is able to see beyond that, to encourage me as a national athlete was genuinely heartwarming. Thank you Daniel (the Grabhitch driver)."
The post received many positive responses. A netizen called the driver an angel, to which Pang replied: "He went on to tell me (when) he usually drops his wife off to work before he makes the trip up north! Kindness max."
Another netizen chimed in: "Happy for you and happy to know how kind people are". Pang responded, saying that "it's so nice to experience it (kindness) amongst and between us all."
Indeed. A timely reminder that kindness can do wonders for everyone.