Like many of my friends and colleagues, I'm a time-strapped Singaporean.
And although I would like to be a kinder, more considerate person, I'm usually so caught up in my own world, thinking about my own problems, that I'm not looking out for others.
Does that make me a bad, or an unkind, person?
I hope not. But it did make me wonder if I could actually make an effort to be a better, kinder, and greater version of myself.
I decided to start by first examining the ways in which I interacted with those around me every day.
Other stories you might like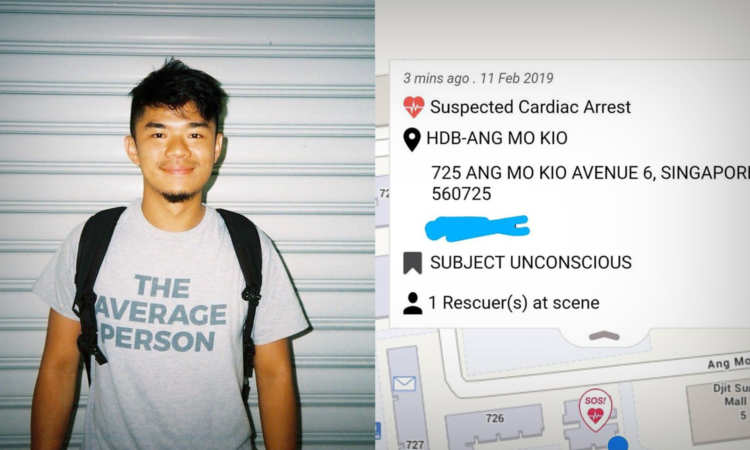 To the people I see on my way to work, at the office, and while having lunch or shopping, was I considerate? Did I pay enough attention to my surroundings to see if anyone might need a helping hand in any way?
Or did I keep my head down, eyes glued to my smartphone, and thus miss out on an opportunity to perform an act of kindness?
Last year, Singapore Kindness Movement (SKM) rolled out a Be Greater campaign, in hopes of inspiring Singaporeans to be a kinder and greater version of their current selves.
Hence, I decided to challenge myself to "be greater" for a week.
Embarking on a week of kindness
On my regular commute to work, I'd usually slip on headphones, scroll through Instagram, and ignore my surroundings. I probably wouldn't even notice someone needing assistance unless they shouted for it.
So, last Wednesday, when I took the train to Harbourfront MRT station, I didn't let myself zone out. I still listened to music, but I made it a point to pay attention to my surroundings.
I had just alighted and was making my way to the escalators, when I spotted a young man still inside one of the train cars, fast asleep.
I – and many others, I'm sure – have been in this position before.
Exhausted after a long day, I'll nap on the train, only to realise, when I was rudely jolted awake, that I had completely missed my stop. Whenever that happened, frustration would overcome me, and I'd feel annoyed at the amount of time wasted.
I guessed that he, too, must have slept through his stop. After some hesitation, I rushed back into the train and tapped him frantically to wake him up.
His eyes fluttered open groggily, just as the alarms for the train doors started beeping to signal that they were about to close.
I feared that we'd both be stuck inside the train. But thankfully, he took one look at the empty train, grabbed his bag, and ran out with me.
"Thank you, thank you," he gushed gratefully, as we raced out.
On another day, I was walking towards Tanjong Pagar MRT station, when I noticed a Chinese family of three by a flight of stairs, struggling with their suitcases.
From their accents and the way they were dressed, I realised they were probably tourists from China. I couldn't help but overhear their conversation: they couldn't figure out which train line to take to get to Changi Airport. Tanjong Pagar station is a little complicated, and can be difficult to get around.
I knew then that I had to help them.
But I'll admit, I'm not the most proficient in Mandarin, and I was almost too shy to approach them. I did consider, though, that for them, being in a foreign country – especially one where you can't speak the main language well – can be a stressful experience.
So, I walked up to them and, gesturing at their suitcases, said something along the lines of: "Let me help you with your school bag."
Followed by: "You want to go to the airport, right? I know where the airport is."
At first, they just stared at me, bemused. I took to gesturing wildly with my hands to point out that they needed to take the escalator down to get to the correct platform.
With my grammatically incorrect Mandarin, I urged them: "Come with me. I'll take you to the airport place."
They were desperate enough to follow me.
During our brief walk together, they asked if I was Singaporean, and told me that they were visiting Singapore for the first time and that they loved it here. As we chatted, they laughed – though not in a mean way – at my limited Mandarin, and very nicely said that it wasn't that atrocious.
I'm sure they were just being kind.
Eventually, we reached the correct platform.
As they boarded the train, they turned around to thank me in Mandarin. I didn't know how to wish them a safe and pleasant journey, so I bade them farewell with: "Fly! Er – safe!" and waved goodbye.
I did feel a little sheepish about my poor command of Mandarin, but the warmth in my heart from feeling good after doing good kept my mild embarrassment at bay.
Each incident took less than five minutes of my time, yet made a big difference to the people I assisted.
Had I not helped them, my fellow commuter probably would have stayed on the train, snoozing till who-knows-when, and the Chinese family could have arrived at the airport too late for their flight.
When really, all they needed was an alert stranger to come forward and offer them help.
After each interaction, I'll admit that I felt great – being kind to strangers didn't just benefit them. It benefited me, as well. I couldn't help but smile to myself for the hour or so after I helped someone.
And those were just some of the small things I did manage to do.
I kept my eyes peeled while waiting at traffic lights to see if any elderly auntie or uncle might need help crossing the road, but didn't come across any that week. I also offered to help a neighbour carry their heavy shopping bags from the car.
Kindness can become second nature
My week-long social experiment was not a difficult one. I didn't have to do anything that made me uncomfortable. I didn't have to change any part of my daily routine, and at no point was I greatly inconvenienced.
Yet, I came out a happier and, dare I say it, a greater, person.
Dr William Wan, General Secretary of SKM, said: "Kindness should be purposeful, and become second nature, which is sustainable, and infectious… Every one of us has a responsibility towards building a nation of kindness."
He added: "The Be Greater campaign aims to embolden society to be kind… Everyday situations present opportunities to be kind and gracious in big and small ways, each a step to be greater. If the acts of a few can affect many, the collective acts of many would transform a nation."
A gracious society begins with an individual's choice to be kinder than they think they are.
This week taught me that even the smallest act of kindness can brighten one's day. And that greatness is a mantle that anyone, no matter how busy, can assume at any point in their lives.
Give being greater a try – you'll be surprised how great you'll end up feeling, too.