Keep moving. Keep learning.
This is the philosophy of hospitality veteran Wee Wei Ling, which she applies both to running successful businesses and engaging in her community work.
As the Executive Director (Sustainability Partnerships, Lifestyle & Asset) of Pan Pacific Hotels Group, Wee began her career in hospitality about 35 years ago. She also launched the Si Chuan Dou Hua restaurant chain and the St. Gregory Spa brands, both of which she still helms after more than 20 years.
At 69, she is showing no signs of stopping, and continues to challenge herself in new areas, in particular, giving back to the community.
In 2012, she became the appointed chairperson of Project We Care, an initiative started by the People's Association to encourage corporate giving and volunteerism — it was her first foray into a more hands-on approach in the social sector.
This inspired her to start Extra•Ordinary People (EPL) — a charity to enable and support persons with special needs and their families — with her cousin Wee Boo Kuan in 2017.
The decision to focus on special needs stems from her belief that neurodiverse children should be given the same opportunities for enrichment and learning like any other kids.
"We set this up because we have been blessed and we want to contribute in a hands-on manner, not just by signing cheques. EPL is only 3 years old. We're still at the infancy stage… There's much to learn and we're still learning," Wee tells The Pride.
"We're business people, the co-founder and I. We're bo kia si (not scared to die in Hokkien, or to describe an attitude of boldness) – just go first," says Wee candidly.
New and nimble
At first, EPL started with advocating for persons with special needs through its performing arts programmes. It also organised the largest ever inclusive concert — An Extra•Ordinary Celebration — with several special education and mainstream schools in 2018 and 2019. The concerts brought together hundreds of students to perform to an audience of several thousand both physically and online.
Its newness and small size allowed the charity to be nimble and re-direct its efforts as the pandemic hit and many of their performing arts programmes were halted. For example, it launched a new financial assistance scheme to make therapy services more widely available for low-income households that may have fallen through the gaps.
The scheme provides up to 90% support for EPL's in-house therapy programmes, allowing a client to undergo one year of weekly therapy classes, from as low as $6 per session.
"We're a sampan, not a tanker," Wee says. "Now that we've been in this space for a few years, I know I want to do different things. I want to be part of interesting projects, so we will continue to identify the right projects and partner like-minded people and organisations."
Integrating business and social sector opportunities
One such project was launched earlier this year, when EPL collaborated with GovTech and tech service provider Embrio Enterprises on a smart thermal scanning system project called Spot On Inclusive and Litehaus, an integrated visitor management solution.
Wee says that the two projects were designed with creating work opportunities for both persons with special needs as well as low-income households in mind.
For example, the modular nature of the SpotOn Inclusive device allows it to be assembled by clients at the MINDS Idea Employment Development Centre. The devices are then installed in Litehaus units by workers from low-income households identified by EPL non-profit partners such as Beyond Social Services and Daughters of Tomorrow.
"We're not in technology, but if we smell an opportunity for special needs persons to get employment, we are open to exploring it. We may not succeed at everything, but we would rather say we tried than not try at all," Wee explains.
Walking the talk in the companies that she leads
Aside from helming her charity, Wee ensures that the companies and brands she leads set an example in inclusive employment. At Pan Pacific Hotels Group, there are 24 persons with disabilities (PWDs) fully employed in housekeeping and F&B roles.
Say Wee: "We underestimate people with disabilities. The more you let them face the world, the more widely accepted it will be. The more people see them doing mainstream jobs, it will change mindsets. I always tell the parents — don't hide them at home, bring your kids out."
Wee, who is a member of the Enabling Masterplan Steering Committee – a committee convened by the Ministry of Social and Family Development to develop plans in support of persons with disabilities – also believes that PWDs don't have to be hidden out of sight. They can also take on customer-facing jobs.
At Si Chuan Dou Hua, there are two PWDs performing front-of-house duties.
Linda Loke, the F&B director at Si Chuan Dou Hua, tells The Pride that she was initially hesitant about hiring someone with disabilities.
"I'd never worked with someone on the autism spectrum before. Furthermore, I was not sure if my team could work well with them, and whether the employee could gel with our team."
Nonetheless, she agreed to hire the restaurant chain's first PWD employee, Alvin Chin, as a part-time staff member. He started off with simple non-guest facing tasks, folding napkins and wiping cutlery.
When he showed an aptitude and eagerness to learn more after a month and a half on the job, he was introduced to a new task: refilling hot water for the guests. Today, he's been with the restaurant's UOB Plaza branch for two years where he busses tables, and serves tea and condiments to patrons.
"Alvin is very good at following instructions consistently, that's his strength. He takes the initiative to bring dirty plates back to the kitchen without being told," Linda says.
Her fears of Alvin not fitting in with the staff were unfounded. "He calls his colleagues kor kor (older brother) or cheh cheh (older sister). They weren't forced to accept him; they just opened their hearts to him. There is an invisible ai xin (literally, Mandarin for heart of love)," Linda laughs.
On one occasion, Alvin's parents were invited as guests to the restaurant. "I wanted to show his parents that their son was not any trouble to us," Linda said.
Instead, she was the one who ended up more touched by the encounter. Linda recounts how she was surprised when Alvin's mother could recognise all of his colleagues by name, even though she was meeting them for the first time.
It turned out that Alvin, who is 26, frequently talked about them at home. This surprised Linda as he is normally a quiet person.
Says Linda: "I believe Alvin feels we are sincere in our affection towards him and that's why he talks about us even at home."
Alvin's integration with the team gave Linda the encouragement to hire another wait staff member on the autism spectrum. Oyyappan Janani, 20, was hired in December last year through SG Enable, a government agency that was started in 2013 to enable persons with disabilities to help them find employment.
Despite being petite, Oyyappan was determined to carry out her tasks, which included carrying heavy dishes. "So we trained her slowly, one dish at a time, and adding more as she progressed," Linda says, recalling how Oyyappan even asked her father to buy her dumbbells so that she could train up her arm strength.
As a waitress, part of her role is to be a food runner and deliver room service orders to hotel guests as well. She's even comfortable working at Si Chuan Dou Hua, a Chinese restaurant, despite not knowing the language.
Of course, there are certain considerations to take note of. For example, Linda says the team know they must do their part to give clear instructions to Alvin and Oyyappan, and try not to deviate from the standard operating procedures so as not to confuse them.
"At the same time, I don't want my staff to pity them and then help them with their tasks. They and any other persons with disabilities whom we might hire won't learn and master their role like that!" says Linda, who has worked with the restaurant chain for 18 years.
Other stories you might like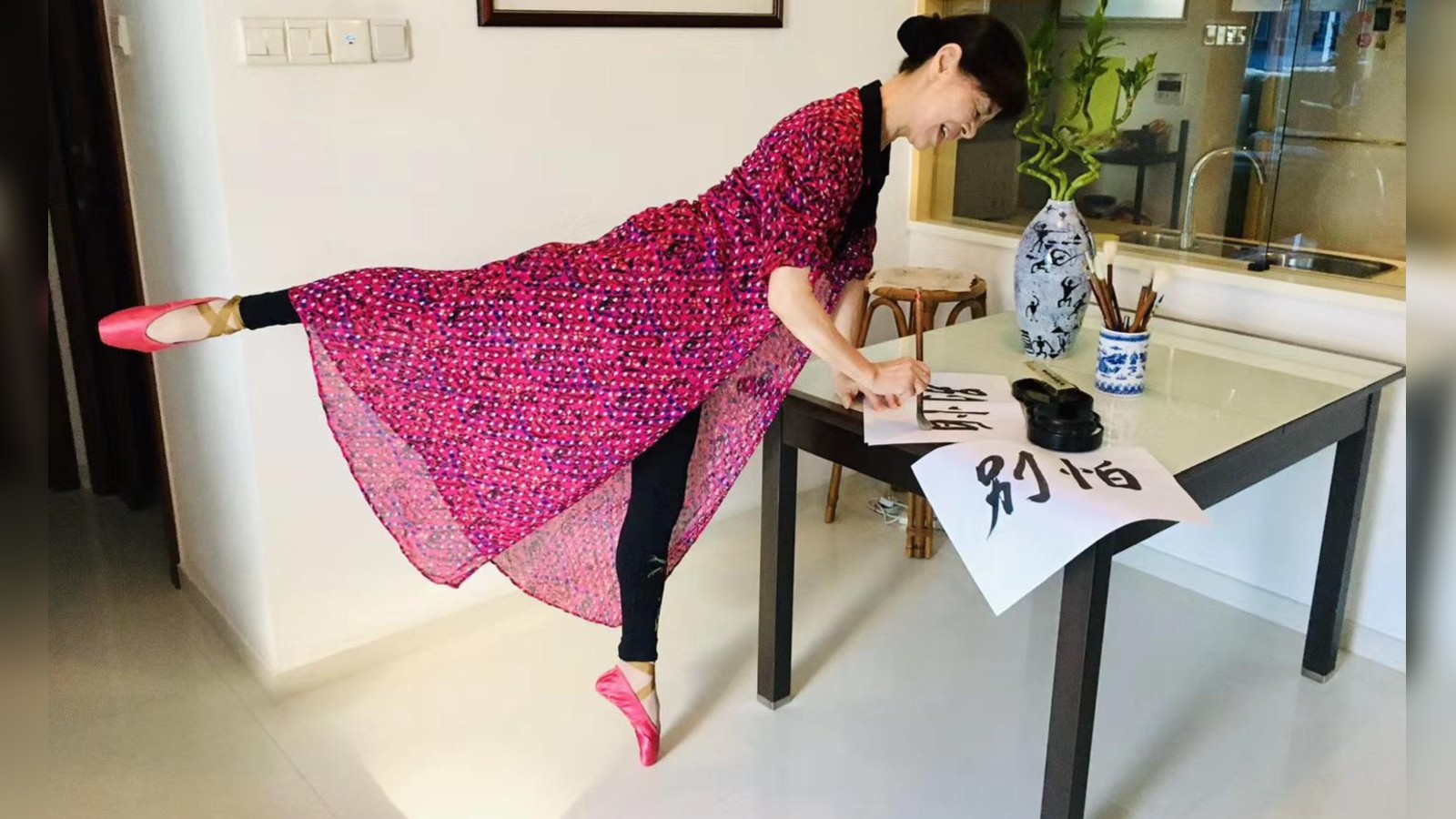 Wee says that she is not content to only empower PWDs or to hire them at companies that she leads. She is also looking at longer term strategies to educate employers on inclusive hiring, and to embrace PWDs in their companies.
She adds that there are plans in the pipeline for EPL to provide training for employers on how to be ready to hire PWDs, to give them upgrading opportunities, and a career path.
She says: "Just keeping moving. Obstacles are natural, and you just have to find ways to overcome them. You can retire from your job, but you cannot stop with community work and giving back."
If you like what you read, follow us on Twitter and Google News to get the latest updates.