At 5 am, when it is still dark and most people are snug in their beds, nature and wildlife photographer Jayaprakash Joghee Bojan, 45, is already out and about at work.
Jayaprakash (or JP, as he prefers to be called) tells The Pride: "That's when you can track the animals, when the birds are more active and they start calling. I roam the park to find where they are. I hear them and follow them. Once I find them, I wait for the sun to come out to film."
This was JP's daily routine for eight months in 2020, when he and his business partner Dan Ng worked on two video projects titled "Residents of the Park", capturing Pasir Ris Park's wildlife on film.
The 11-minute video was released in December 2020, with a sequel in October 2021.
The 2017 National Geographic Nature Photographer of the Year was also responsible for snapping a stunning photo of a reticulated python at Pasir Ris Park in 2020.
He says: "The most beautiful part of nature is that it is completely unpredictable. Every morning when I wake up, there's an element of surprise — what am I going to see today? Every day I see something new."
Capturing Singapore's rich biodiversity
Singaporeans were surprised when they saw the Pasir Ris video.
Many commented that they could not believe that such rich biodiversity exists in Singapore, and in their own backyard!
It even caught the attention of Minister of State for Home Affairs and Minister of State for Sustainability and the Environment Desmond Tan, who commented how awestruck he was by the content and quality of the video.
Covid turned his focus back to Singapore
JP says that when Covid started two years ago, most of his overseas projects were put on hold and he started to explore more of Singapore.
He had become a full-time professional photographer in 2016 and moved to Singapore with his wife Elaine George, although his work often took him around the globe to countries like Africa, Indonesia and Japan.
JP says: "Covid brought my work to a standstill and I was wondering what to do now. That's when I started taking an active interest in what I can do locally in Singapore."
JP was initially worried about how he could make a living as this has been a tough period for artists, but JP says that he managed to get funds from new condominiums in Pasir Ris who bought the rights for the video to use as marketing material.
One of the reasons the Pasir Ris resident started his passion project was to showcase Singapore's amazing biodiversity and wildlife.
JP says: "Singapore is not a wildlife destination. When people first think of Singapore, we think of the Marina Bay skyline. But we have a lot of hidden gems."
He adds: "We underestimate the amount of nature and wildlife we have as a country with limited green spaces. Singapore is one of the few places in the world where we live in such close proximity to parks and reserves."
Raising awareness for animal advocacy
Another project that JP and Dan worked on for five months called "A City in Nature, Singapore" was also co-funded by WWF Singapore.
After Residents of the Park went viral, schools from primary to tertiary levels invited JP to talk to their students about how to tell stories about nature and wildlife.
He says that other schools have played the video for their students during classes.
"These students are the next generation and it makes sense for them to be aware of our rich biodiversity, and how it's important for them to continue to fight for it and save it," JP says.
His most recent project, which he did pro-bono for the Animal Concerns Research and Education Society, or ACRES, is called "Unsung Heroes", where he spent two weeks documenting the lives of the people and the work they do at the animal advocacy and wildlife rescue group.
JP says: "I wanted the video to be more personal, more emotional, so the audience can get a sense of what it takes for these guys to dedicate their lives to do what they do every day. Seeing these injured animals come in every day, it takes a toll on you. These people are heroes. It's not something everyone is cut out to do."
Telling a story about conservation
And JP isn't content to focus on local wildlife groups either. Through photographs and fundraising exhibitions he supports two non-government organisations in Borneo — Orangutan Alliance, which focuses on reforestation efforts and Borneo Orangutan Survival, which saves orangutans from illegal wildlife trade, rehabilitates them, and releases them back into the wild.
What does JP enjoy most about being a wildlife photographer?
He says that it was only about five years ago that he changed the way he looked at photography.
"Until then it was about taking beautiful pictures and sharing them on social media. I reached a point where I started asking myself why am I doing this, what is the impact, how is it helping others?"
"So I switched from being a photographer to a storyteller. I felt these are stories that should be told so people can fight for a cause."
He also expanded his scope of work from wildlife to nature to draw attention to environmental issues like climate change, global warming and pollution.
"It's important to be relevant to what's happening around us. Now I feel more satisfied because I feel like I'm making a difference."
He shares that his goal is to help people fall in love with nature, because in doing so, he is influencing them to take care of the environment.
It's about nudging people to appreciate what's around them, he says.
JP adds: "The best part is all the appreciation we have been receiving from these videos, especially coming from kids and people at the park."
Building community
Over the past two years, JP has met many fellow wildlife and nature enthusiasts in Singapore.
He shared that one of his Instagram followers once dropped him a message inviting JP to film civet cats from his balcony. The result, some seldom-seen shots of the shy nocturnal animals!
JP adds that the Pasir Ris parkgoers have formed a community and have helped him in various ways while he was shooting the videos.
"After the first video (which went viral), people found out what we were doing. They started to say hi. People would bring breakfast for us… They actually celebrated my birthday at the park. They got a cake for me!"
JP says half-jokingly that he knows the animals at Pasir Ris Park too.
Other stories you might like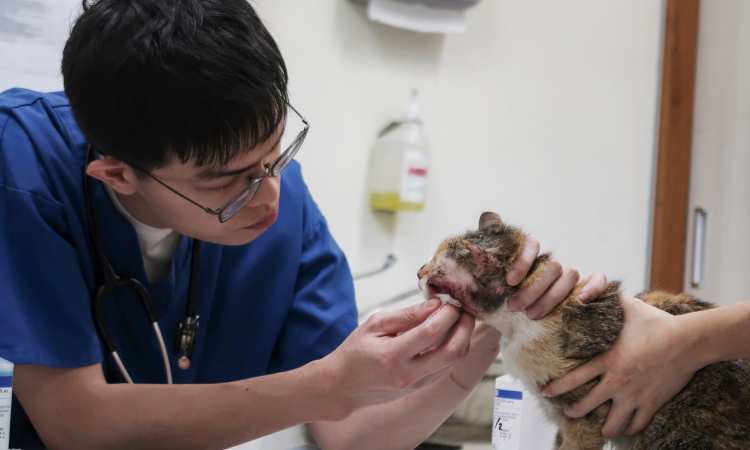 He shares that there's a one-eyed buffy fish owl named Jack, and an otter family who used to have 14 members in 2017 but is sadly now only left with four.
So what is JP's favourite animal species?
It's the orangutan, he says, not because it made him famous, but because there is something so human about them.
He spent four to five years in Borneo watching orangutans. And he shares a story behind a photograph he took of a mother-daughter orangutan pair.
JP says: "The mother, when she was a baby, was found clinging on to her dead mother who was killed by a poacher. We managed to rehabilitate her and release her back into the wild. She later mated with a wild orangutan and had her own daughter."
"It's amazing because she lives in the wild but she can relate to humans. The guy who hand-raised her would go out and call her name. Sometimes it may take a few days to find her and if she is nearby she will come."
"That photo was taken when she came back with her baby and it was beautiful."
If you like what you read, follow us on Twitter and Google News to get the latest updates.