I'm Singaporean Chinese but I'm not fluent in Mandarin or dialect.
Part of it is due to family and education circumstances, but most of it simply comes from linguistic incompetence.
I've always struggled with languages other than English, whether it is in basic conversations with others or during mother tongue lessons in school.
When I go to eateries, some vendors would not understand my order and ask me to repeat it in Mandarin. Unfortunately, my mangled attempts often lead to further confusion.
In school, I couldn't keep up and I was always speechless when teachers asked me a question. They would then give me cues in Mandarin, which only added to my pain.
From all of that, you can probably already tell how well I did for tests and exams.
My inability to speak Mandarin or dialect affected my relationship with my maternal grandparents. As they don't speak English, it was hard to communicate.
When I was a toddler, they would take care of me while my parents were at work. But even though I was spending so much time with them, the language barrier prevented us from doing activities together. They couldn't read books to me or watch cartoons with me because I understood only English.
And as a child, I got frustrated easily. So whenever they tried to teach me something in Chinese, I wouldn't want to hear it so they didn't push it.
As I got older, my curiosity grew and my questions became more numerous. I wanted to know more about them – their experiences, their opinions, their past. But I couldn't find the words (literally) to ask them.
I could tell that the feeling was mutual, because they would try to ask me questions about myself and tell me things. But as much as I wanted to understand them, I just couldn't.
Learning to speak Hokkien
Fast forward to today, you can imagine my skepticism when I found out I had to attend Hokkien lessons by the Singapore Hokkien Huay Kuan Cultural Academy (SHHKCA).
My editor wanted me to find out more about how SHHKCA strives to keep people grounded in their cultural roots – through teaching younger Singaporeans to better communicate with their elders, and to preserve the dialect as a whole.
The lessons would culminate with SHHKCA's Winter Solstice Virtual Celebration, organised in collaboration with School After School (SAS). Armed with my newfound Hokkien prowess, I was going to be co-hosting a games session with elders from AMKFSC's ComNet Senior Service.
SAS is a programme under SHHKCA that offers after-school care for primary school students. They are provided with daily homework-support and a conducive bilingual learning environment which helps to develop their English and Mandarin proficiency. SAS's curriculum also educates them about the importance of caring and sharing in the community.
You can imagine how this assignment triggered bad memories of Mandarin lessons to come flooding back. Years of mother tongue lessons in school barely made an impact on me – I was doubtful of my chances with Hokkien.
Went better than I thought it would
Thankfully, the teachers took time to ease us in. During the first lesson, we started with introducing ourselves and our occupations and the teacher would tell us the Hokkien versions of our Chinese names.
As everyone on the Zoom call took turns to talk about themselves, it gradually became clear that all of them were in the same position as I was. The seven other students ranged from architects to social workers.
But we all shared a similarity. We were new to speaking Hokkien, and some also struggled with Mandarin (which the lesson was conducted in). When I realised that we were all there to learn how to speak Hokkien from scratch, I felt a lot better!
We moved from self-introductions and common phrases to counting and naming the days of the week. Soon, we were able to simulate very simple everyday conversations.
And since it's the new normal, we also learnt important Covid-19 phrases such as reminding people to wear a mask and wash their hands.
Everything was slower-paced and simplified to aid in my understanding. After the second two-hour lesson, I felt more confident about my ability.
Other stories you might like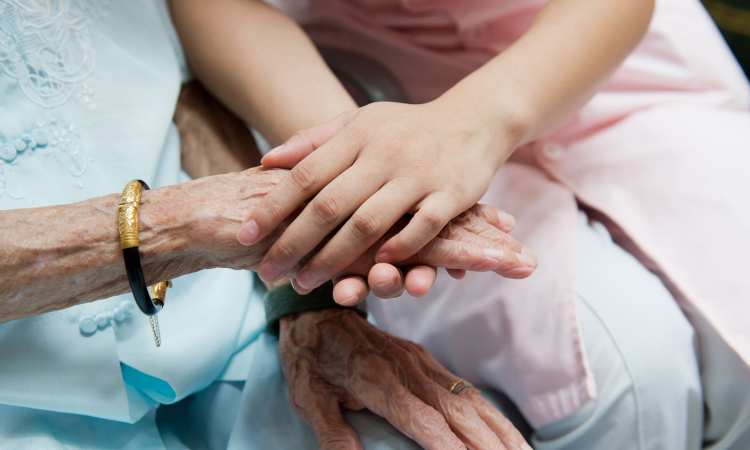 Meeting the seniors
Then came the Winter Solstice Celebration.
Despite being armed with my basic Hokkien, I still was apprehensive, worried that I may not be able to keep up with the seniors.
My fears were also amplified as I was going to co-host Pictionary, which meant that I had to be able to describe the words properly.
The online event started with video performances for the seniors, as well as a children-led Zumba routine that the elders were encouraged to participate in.
I was relieved to hear Mandarin used for most of the event, which (surprisingly) put me at ease. While I have difficulty speaking it, it is still better than my Hokkien!
Then came the game. Using simple sentences, gestures and some creative descriptions, my co-host (a colleague) and I were able to run the game smoothly. Our teamwork also contributed to the smooth flow of the game.
The seniors were very enthusiastic participants. I couldn't help but smile as I saw them eagerly shout out answers. I could also see the joy on their faces (even from behind their masks!) as they came forward to collect their prizes from the on-site volunteers at the event.
It made the experience for me all the more fun and fulfilling.
Learning lessons
After the event was over, I told my mum about the Hokkien lessons and she had a good laugh. She pointed out the humour over this Teochew boy (did I forget to mention that?) learning Hokkien. None of my family members even spoke the dialect.
But she was also encouraged that I was learning something that wasn't conventional for me. She told me that she was impressed that I was actually able to interact with people in Mandarin.
This experience has revealed to me the importance of sticking to your roots.
I share the blame for this. I didn't put in any effort to pick up dialect when I was younger. I downplayed the way it held me back in my relationships with my grandparents. I took it for granted and missed out on the chance to build stronger ties growing up.
Fortunately, my Mandarin has improved and I am able to talk with my grandparents now. Armed with my newfound confidence, I was finally able to ask them the questions that had been in my mind for the longest time and they were more than happy to tell me the answers.
Thanks to that, we shared some of the most wonderful conversations I've ever had.
I was able to hear meaningful stories just waiting to be discovered. For instance, I had no idea my grandfather enjoyed watching football (he doesn't support any team, though) and that my grandmother came to Singapore to work when she was in her teens.
Talking to them, I thought to myself: This is what I've been missing out on!
Not going to lie, I wasn't convinced about learning a dialect at first, but it gave me the tools to speak with our seniors, and for me, the confidence to talk to my grandparents.
Communication is key to having a stronger bond with our elders. We have much to learn from the stories they tell. That's pretty important for us.
The world we live in now is completely different from the world our grandparents lived in. What doesn't change, however, are their stories and the lessons they've learnt.
Sharing their stories with us allows our elders to reminisce on the good old days, and allows us to be better equipped to face the challenges that lie in our paths ahead.
If you like what you read, follow us on Twitter and Google News to get the latest updates.