Marcus Phang sticks out like a sore thumb as he strides around the wet market at 112 Jalan Bukit Merah in his rubber boots.
It could be his choice of an eye-catching bright red Supreme apron, or the energetic way he greets other market-goers at 5am in the morning.
But more than that, it is the fact that the 28-year-old is the youngest face at the market, running a stall that sells fresh seafood produce alongside other hawkers and tending to customers, most of whom are more than twice his age.
A millennial fishmonger like Phang is uncommon, given the decline in market produce hawkers in recent years.
According to the National Environment Agency (NEA), the number of NEA-licensed market produce hawkers fell from 6,264 in 2006 to 5,485 in 2016 — a 12.4 per cent decline.
Experts speaking to The Straits Times cited changing consumer behaviour, like the preference to shop at supermarkets or to get their groceries delivered, and a lack of willing successors as reasons for the decline.
Other stories you might like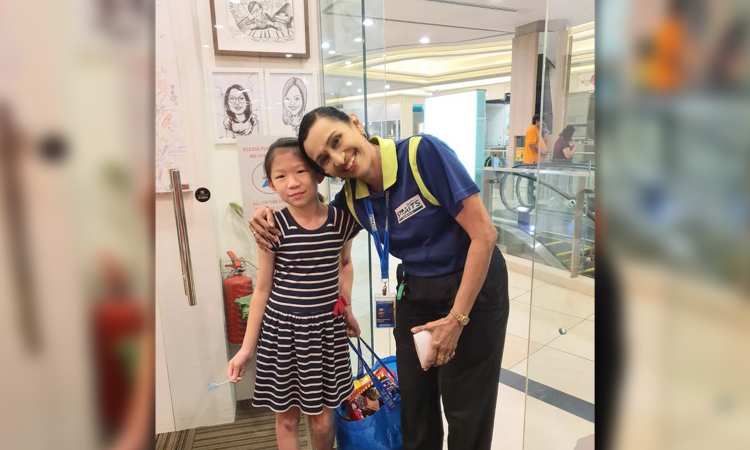 In this respect, Phang bucks the trend. While he had worked in an admin job before, he decided to dive into the business after studying the business model of a friend whose family runs a seafood supplies business.
Speaking to The Pride, he said: "They have run this business for almost 30 years, so after speaking to them, I thought – why not try it out myself?
"In future, if there are no youngsters that are going to do this business, I may be the lucky one who makes it big."
With his two partners, Phang studied various wet markets and picked the stalls of retiring hawkers who had an established following to take over. Today, apart from the stall at Jalan Bukit Merah wet market, they also run two other outlets at Toa Payoh Lorong 4 and Hougang Ave 8.
Phang mused knowledgeably: "At the wet market, it's not just about how good your products are, but also how much the customers like you."
He recalled the early days at Hougang, learning from his elderly predecessor before the handover, and said: "On days when (the elderly owner) wasn't around, his regular customers would rather go to another stall than buy from us, even though the fish we were selling was the same."
Related article: Dancers surprise Orchard Road crowd to remind Singaporeans to be kind
So, Phang, whose family and friends were initially shocked that he was going to run a wet market stall given his reserved personality, tries to be more friendly with his customers to build better rapport.
Life at the wet market is far from a walk in the park. In fact, it's typically dirty, smelly and noisy — all factors that have driven Phang's generation to seek the relative comfort of mini marts and supermarkets.
Madam Dai Haizhu, 41, is Phang's neighbour at the wet market and has been selling fresh poultry with her husband there for the past 20 years.
She was surprised to see the young fishmonger when he first took over the stall opposite hers in July this year.
Noting that business has been poorer over the past few years, Dai said: "Most of our customers here are in their 50s and 60s. We rarely see younger customers because many of them find the wet market dirty and smelly. They also don't cook often."
Related article: Are we a generation of entitled customers?
Despite this, Phang is keeping faith in what he sees as the superior quality he can offer, explaining: "At the wet market, things are definitely cheaper and fresher. There's more variety and our stock is usually fresher because we hand-pick them from the fishery."
Just as there has been a rising trend of young hawkers running food stalls in recent years, Phang thinks there is potential for the same to happen with wet markets. He said: "I don't think it's exactly a dying trade. Like any other industry, there are those who do well, while those who don't will die out slowly."
Since taking the big leap, business has seen good and bad months. The year-end is especially quiet at the markets due to the school holidays and festive season.
Business challenges aside, Phang's life has also, literally, been turned upside down. A typical day starts at midnight if he needs to head to Jurong Fishery Port with his staff, or at 4am if he goes directly to his stall.
Related article: Residents rush to help after a mentally ill man attempts suicide
Then, it is a good seven to eight hours on his feet, weighing, chopping, removing fish scales and deboning the fish, before his stalls close around lunchtime.
The irregular hours involve sacrifice for Phang, who has a young daughter with his retail assistant wife. Phang explained: "I don't have much time for my family. My body clock is completely different from others. I wake up at 12am and by the time I get home, I would have been awake for around 12 hours, sometimes more.
"It's hard to spend time with my family in the evening because I'm either exhausted or already asleep," he admitted.
At times, being youthful is a problem. Phang said: "Many customers are surprised to see young people like us selling fish at the market. They look at us and think that we don't have enough experience."
With some patience and lots of hard work, however, Phang has won over many of them.
He said proudly: "Some of them put their faith in us and have become long-term regulars who come back every day. I know them so well that I'll know what fish they want to buy even before they tell me."
While waiting for her order to be sliced and packaged, an elderly customer told The Pride that she was glad to see younger people like Phang preserving the tradition of wet markets.
Using Phang's nickname at the market, she said: "Ah Boy's fish is very fresh and he gives me discounts every now and then. Even if it's slightly more expensive than the other stalls, I would pay for it. I'm glad he's here."
And with these words of support from auntie, and that of other market-goers like her, the millennial fishmonger's belief in quality trumping all is validated, and his desire to keep Singapore's wet markets alive burns even brighter.