National Day is over and we've certainly had our share of fun with the items in the NDP2020 funpack (not to discount safety essentials such as hand sanitizers and reusable masks that were included this year).
Now Singaporeans who want to do good can repurpose their funpacks for migrant workers in a new #SGGratitudePack initiative organised by non-profit co-operative A Good Space.
The campaign, which will run until 31 Aug, aims to gather Singaporeans to show care and gratitude for our migrant workers who have built our city by filling this year's NDP funpack with useful items.
Ashokan Ramakhrishnan, 48, honorary secretary of local charity SPARK and lead organiser of the campaign, tells the Pride: "We believe that this gesture of gratitude is very precious, particularly in this difficult time where too many of our migrant friends are feeling stressed."
This comes following recent news reports of suicides and attempted suicides by migrant workers in dormitories, many of whom have spent the last few months confined to their living quarters under prolonged social isolation. They battle twin fears of catching Covid-19 and uncertainty over whether they can provide for their families back home.
Ramakhrishnan adds: "While I recognise that the gratitude packs will not solve their problems, I believe that the appreciation and support that Singaporeans display will play a critical role in helping ease some of their stress."
He says that the idea for the initiative was inspired by another campaign in May that asked Singaporeans to opt-out from receiving the NDP2020 funpacks. It got 100,000 signatures in two weeks.
While many were excited to receive the funpacks, there were initial concerns that these packs would be wasteful, and those who wanted to opt-out suggested using the money to help those hardest-hit by Covid-19 instead.
Beyond the environmental concerns, Ramakhrishnan says: "I felt that those who signed the petition were signalling that they were ready to move past material self-benefit and to sacrifice for a cause."
"And about that time, migrant workers were in the news literally every day, albeit as a statistic of the number of Covid-19 cases."
"The more I learnt about their plight, the more certain I became that this campaign would be important."
How you can contribute
A list of useful items has been included on the campaign's website, the result of careful consultation with migrant workers and organisations that help them.
"These could be simple things like hand sanitisers, masks, personal toiletries, or even power-banks and kettles. They could be second-hand or new. What matters is not the value but that it is a gift from the heart," Ramakhrishnan says.
Singaporeans can pass on their repurposed fun packs to migrant workers they meet in their neighbourhood: Why not bless the cleaner in your building or the domestic helper in your home to brighten up their day?
For those who may not have opportunities to interact with migrant workers, volunteer-run collection points have been set up across various locations in Singapore.
Tines Anbarasan, 35, managing director of social enterprise serendipET and one of the campaign organisers, said: "Many of the migrant workers we spoke to have come to see Singapore as their second home. They were unanimous in expressing how they will cherish the gratitude pack as a gift and reassurance that they are welcome here."
More to be done for migrant workers

Still, the group says that more remains to be done for the migrant worker community, which makes up 1.4 million of Singapore's population.
Migrant workers have been here for decades, but their contribution to Singapore and their plight have been largely overlooked by our society.
Ramakhrishnan says: "The sad truth is that there were just too many ticking time-bombs pushed under the carpet for too long. Covid-19 did not create the problems that our migrant worker friends are facing. It merely exposed them."
In May, The Straits Times reported that foreign workers formed more than 90 per cent of Singapore's confirmed cases. And more recently, it was reported by The Straits Times that one in six foreign workers in dormitories has contracted Covid-19.
However, the silver lining is that there have been many ground-up movements such as Singapore Migrant Friends, It's Raining Raincoats and Migrant x Me stepping forward to partner up to show care and support for these workers. These organisations help provide them with meals and basic necessities, as well as programmes that promote mental and physical well-being.
Ramakhrishnan says: "If we can sustain this sense of ownership and ensure that we are guided with compassion, I am confident that we can fix this problem and maybe even right a wrong of a generation."
He adds that the most significant benefit of the #SGGratitudePack can be reaped not by the recipient, but the person giving the gift, and he believes that this collective act of kindness will help Singapore be stronger together.
"I hope that Singaporeans will get a chance to empathise with the migrant workers and realise that what truly defines us as a nation is not our shiny skyline or booming economy, but rather how we care for our most vulnerable in our society."
Other stories you might like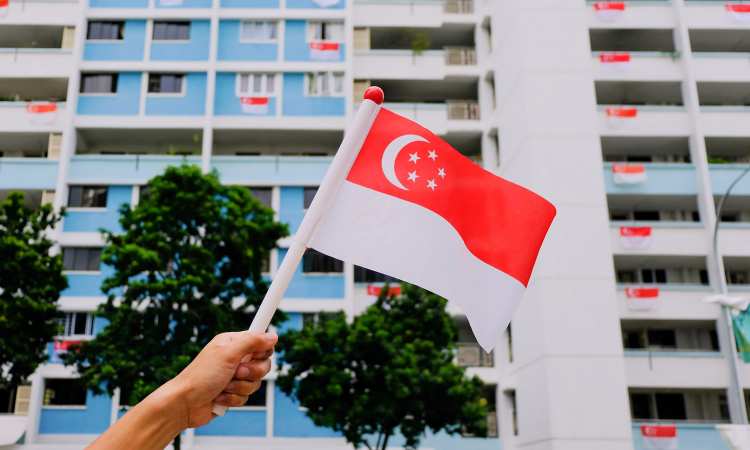 If you like what you read, follow us on Twitter and Google News to get the latest updates.