We are now almost a month into Phase 2 post-circuit breaker.
As Covid-19 drags on worldwide, countries such as Korea, Australia and the United States have seen a resurgence of cases after easing up on their lockdowns.
After more than three months of staying home, it is understandable that Singaporeans are eager to head out and regain a sense of normalcy and although commercial businesses have to implement safe-distancing measures by limiting the number of people in their stores, snaking queues have been seen outside malls, popular eateries and various shops.
While Singapore has yet to see a second wave of Covid-19 infections, the risk remains high as seen in the recent Tampines cluster and the increase in people being infected at their workplaces.
With Covid-19 cases climbing since Phase 2 started, it might reflect a worrying sign of people's resolve to continue with safe distancing.
As rational people, we know that the virus is still spreading, but are we starting to play fast and loose with new norms such as hand washing, mask wearing and safe distancing? Are we starting to show low motivation to comply with safety guidelines but continue to do so only out of fear of being called out by others or slapped with a fine by safe-distancing ambassadors?
Are we starting to slip up?
We might be experiencing quarantine fatigue.
This phenomenon, also known as caution fatigue, is the result of the constant vigilance over Covid-19 taking a toll on us and affecting our choices to make effective decisions for the community and ourselves. When the circuit breaker started, most of us were fearful and took the appropriate and necessary actions, but over time, our brains may get tired of being on high alert all the time and that is where we become desensitised.
How can we prevent backsliding and continue to be vigilant in the new normal?
Take care of your physical and mental health
Mens sana in corpore sano, a Latin phrase meaning "a healthy mind in a healthy body" is key. Following a balanced diet, getting enough sleep and water and exercising regularly helps to keep our body in tip-top condition, making us less susceptible to catching viruses. Improving our emotional fitness such as expressing gratitude to others, staying socially connected and finding ways to relieve stress can also help keep us positive in uncertain times.
Reframe reality
One way of building mental resilience is to reframe your reality. Many feel stress, anxiety and have a sense of helplessness during this period. These feelings can take a toll on our health. One way to reduce these negative feelings is to reframe the situation from a threat into a challenge. A threat is something happening to you and that you have little or no control over. A challenge is something that you can battle with, and overcome. This way of reframing your situation transforms you from a victim of the situation to an active agent that is in control of your own outcome.
Other stories you might like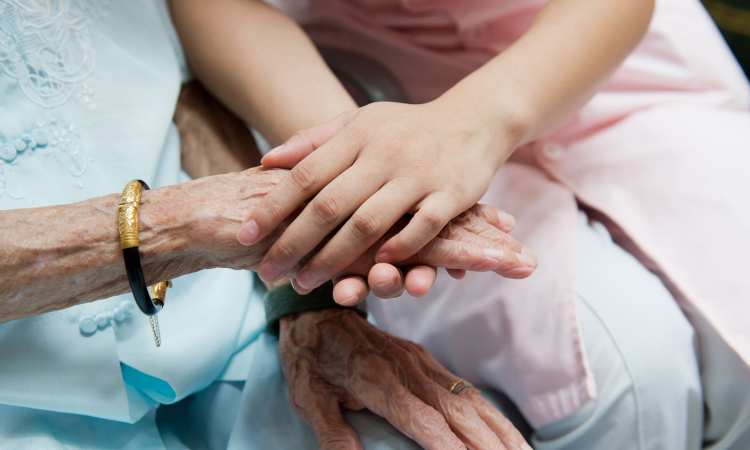 So instead of looking at the situation as something restrictive and focusing on the things that you are not able to do because of the virus, acknowledge what we know to be true: That while a vaccine is not yet available, we know how to reduce our exposure of the virus through safe-distancing measures and that we are actively keeping ourselves and others safe.
Rebuild your routine
It is a fact that Covid-19 and the circuit breaker has thrown our daily routine awry. You can still make time for things that you value before the pandemic hit. Create a new normal within safety guidelines with elements of things that you like to do or may have not had the time to, given your busy schedule, such as using this time to rediscover the kampung spirit in your community.
In times of uncertainty, it might be hard to think about how long the current situation may drag on. Focusing on small elements, one at a time, may help you feel in charge of your life during a time where we do not have control over what's happening around us.
Switch up your media habit
It is inevitable to feel overwhelmed by all that is happening in mainstream and social media these days, especially when it seems like most Covid-19 related news are negative. Take a break from constant updates, select your news sources wisely and read positive news such as volunteer groups or individuals who choose to help others amid trying times.
Make selflessness and consideration a habit
Social distancing safety guidelines implemented are really about the common good for everyone. The last thing we want is for another surge of cases directly putting more strain on our hospitals and healthcare workers and indirectly affecting our livelihoods.
By keeping yourself safe, you keep others safe too. Hope keeps people going and by having values such as kindness, care and compassion for yourself and others around you, it can help to fight caution fatigue.
Selflessness and consideration gets easier each time you do it and you can start small by checking in on loved ones, looking out for the vulnerable around you or even donating to a cause you support.
As we return to life in the new normal, it is worth remembering that the fight against Covid-19 is not over. We must continue to be vigilant and socially responsible. National Development Minister Lawrence Wong said that Phase 2 requires Singaporeans to "further strengthen individual responsibility and discipline".
So while we enjoy the freedom to do more things now in Phase 2 and beyond, it is even more important to practice self-control and think beyond individual needs, for the greater good.
To see how you can practise kindness and graciousness in different situations in the new normal, click to view the "Then How?" poster series.
If you like what you read, follow us on Twitter and Google News to get the latest updates.