This year's Paralympic Games at Tokyo, which ended on Sunday (Sept 5) saw 10 Singaporean athletes give their all to do us proud.
Our athletes participated in 18 events across six sports — swimming, cycling, equestrian, athletics, archery and powerlifting — achieving a total of seven personal bests, five new national records and two season bests. Yip Pin Xiu won two gold medals in the pool, successfully defending her titles in the 100m backstroke S2 and 50m backstroke S2 events.
One of Singapore's other swimmers is 24-year-old Sophie Soon, who is visually impaired — she has cone rod dystrophy, which impairs her central and colour sightedness.
Sophie made her debut for Singapore in two events: Coming in 18th out of 18 swimmers in the women's S13 100m butterfly heats and fourth in the women's SB12 100m breaststroke final.
She tells The Pride: "I'm honestly really happy that I managed to fight for fourth in the breaststroke event."
Giving all she had for Tokyo
Even though Tokyo 2020 was her debut showing, Sophie had actually tried out for the previous Paralympics. Fuelled by her love for competing, she had challenged herself to qualify for the Rio 2016 Paralympics, despite having just one month to qualify.
However, Sophie injured her ankle badly and did not qualify. She says: "Now I laugh about it, but at that time I felt so miserable. I had tried to do something and I failed."
But Sophie turned her disappointment into resolution, and was determined to qualify for the Tokyo Paralympics. She says: "There was no 'What if I don't make it?' It became 'I had to make it for Tokyo, period'."
That determination has been with Sophie most of her life.
At age 5, Sophie was diagnosed with cone-rod dystrophy, a condition that leads to the deterioration of cells in the retina responsible for central and colour vision. She cannot see anything directly in front of her. She relies mainly on peripheral vision for her daily activities.
Despite her challenges, Sophie tells Youthopia: "I set my attention on what is within my control, how I can change the situation for the better with what I can do, and to be forward looking."
Other stories you might like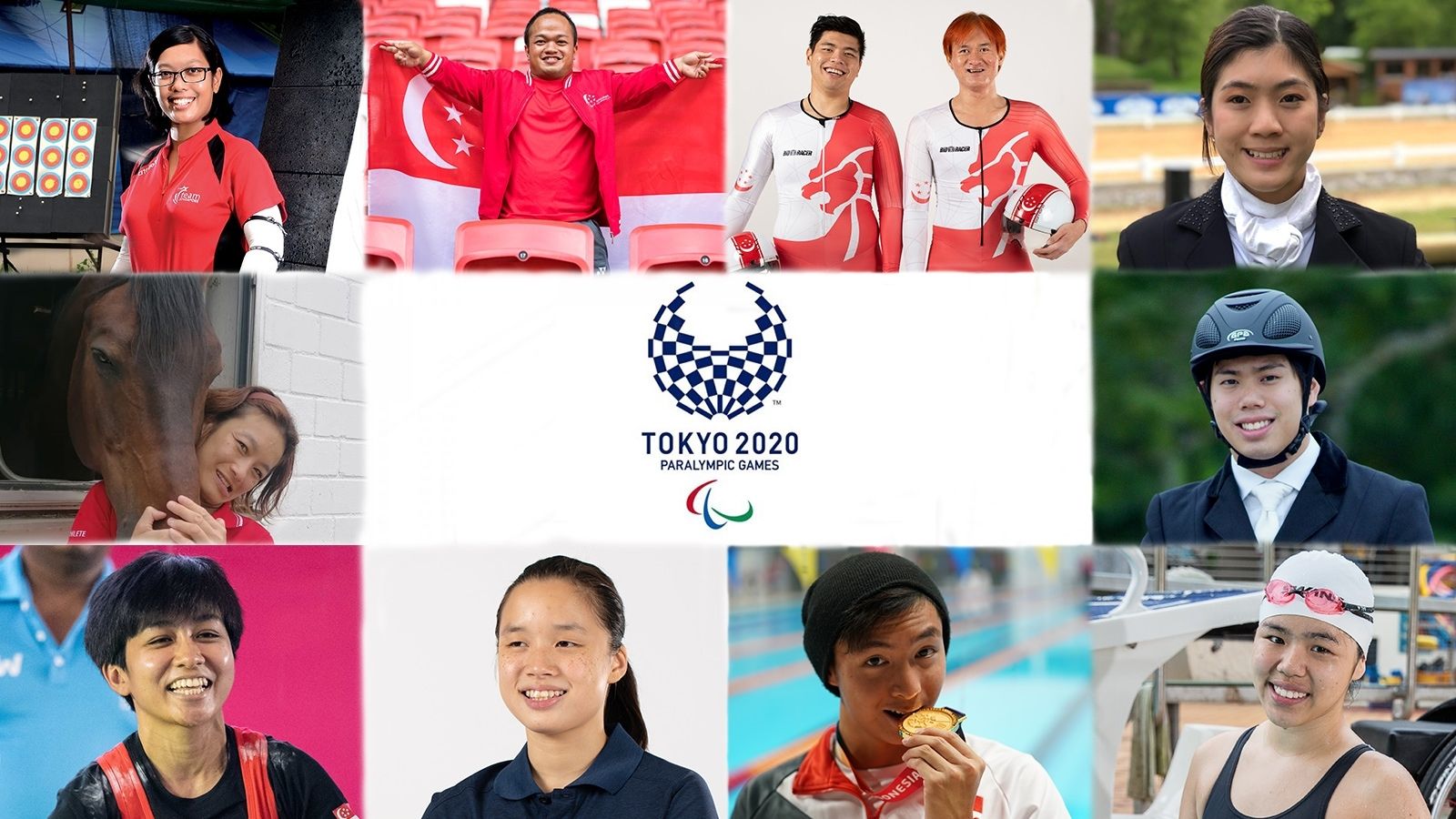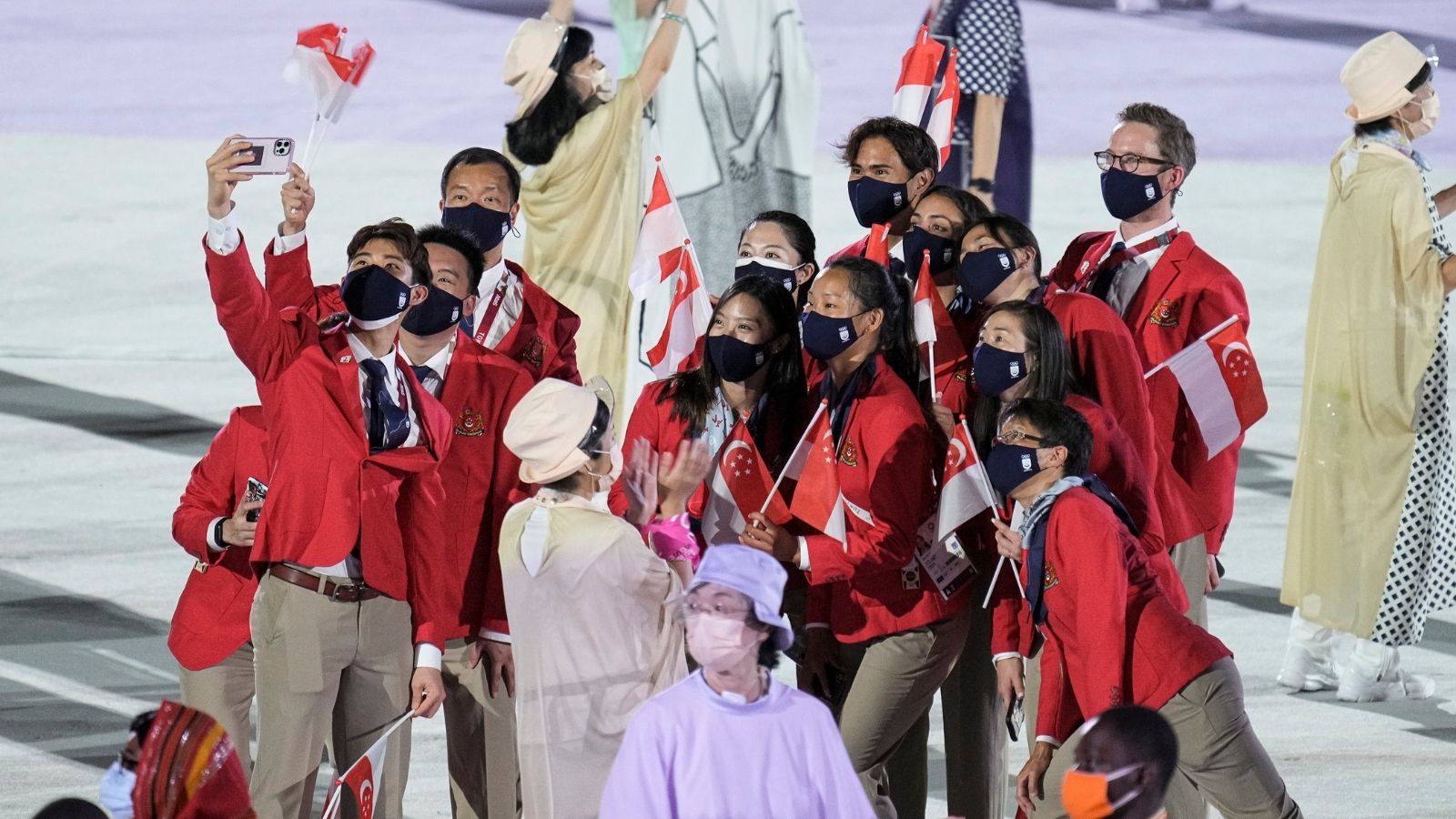 Her determination to not let her condition hold her back extends into her swimming.
Although she didn't enjoy swimming at first when she learnt it at age 8, Sophie persisted. She worked closely with her then-coach, Danny Ong, for seven years to hone her technique and participate in competitions. She grew to love the sport and was inducted into the Singapore national team in 2015.
At her first international competition, the 2015 ASEAN Para Games, Sophie clocked a personal best. She greatly enjoyed the experience, thinking: "Wow, this is so fun — I want to do it again!"
Sophie put everything she had into achieving her goal, leaving her with little time to pursue anything else. Leading up to the Games, she trained 11 times a week — each training session taking up to 2.5 hours. When she wasn't training, she was making sure she had sufficient rest and proper nutrition — her focus was entirely on keeping her body in optimal shape for the Games.
This meant sacrificing time with friends. She even stopped playing the violin. She says: "(Swimming) became all that I had. I gave everything I could give, just to make it for Tokyo."
When she finally qualified, Sophie says that she was relieved, elated, and in need of a good nap: "It was done, I did it!"
But qualifying just meant that it was now time for Sophie to take to the big stage.
Managing uncertainty
With social distancing disrupting her training and the year-long postponement of the Paralympics, Covid-19 created great uncertainty for Sophie. Even with the Games confirmed and her race dates finalised, Sophie still felt a degree of uncertainty as she arrived in Tokyo last month.
As the number of Covid-19 cases in Japan rose outside of the Games Village, she was prepared for the worst — having to self-isolate in her room or being unable to compete at all.
While she acknowledged this uncertainty, Sophie told herself to stay positive. She explains: "If the worst happened while I was calm, it would be better than if the worst happened while I was feeling miserable and stressed."
Fortunately, safety precautions were taken very seriously. The Singapore contingent of athletes and officials worked together to keep one another safe. Sophie says: "It wasn't just an individual effort where you take care of yourself. You need to ensure that the whole contingent is taking care of each other."
As Singapore's Chef de Mission Shirley Low said when the para-athletes returned from Tokyo: "We are proud of all Team Singapore athletes for their performances in the last two weeks. I salute them and I thank them for their commitment to sport, and the drive and desire to do Singapore proud on the world stage."
Dealing with the unexpected
On the day of her first race, the women's 100m butterfly S13, Sophie says that she felt calm and confident.
Sophie went through her pre-event routine. She tied her hair up into what she jokingly calls her "battle braid" — a ritual she has of French-braiding her hair to fit under her swim cap — mentally preparing herself to compete as she listened to her music playlist.
Everything was as expected. Then disaster struck. When Sophie dived into the pool at the start of the race, her goggles started to fog up. They fogged up so badly that Sophie couldn't see the wall at the end of the pool — she couldn't see when to turn and kick off.
"Whenever we go for competitions, they always say expect the unexpected. You have a game plan, but things can always go wrong," Sophie shares.
"I remember almost having a full-blown panic attack during the race. My heart rate was going up and I couldn't control my breathing because I was panicking about where the wall was."
Sophie had taken all the precautions. She wore brand-new goggles and had tested them before the race. Yet the unexpected had happened.
Looking back, Sophie accepts that she cannot prepare for every contingency but what matters is how she reacts: "It's good to have a plan, but always be prepared for things to change. You have to be adaptable."
Sophie stayed calm, relied on her numerous hours of training to count her strokes all the way to the end. She came in last in her heat but she safely finished the race.
This happened again in her second event, the women's 100m breaststroke SB12. But this time, Sophie was mentally prepared. She remembers telling herself: "You know what? I only have one race left in these Paralympics and I'm just gonna go all out for it."
She came in fourth, finishing in a time of 1min 29.52sec, behind bronze medallist Yaryna Matlo from Ukraine (1:20.31).
Achievements are sweeter shared
Sophie's goals were to achieve personal bests for both her breaststroke and butterfly events. Though she didn't reach her goals, Sophie says she is proud of her performance, especially since she managed to stay calm when her goggles fogged up mid-race.
She was especially pleased with her performance in the breaststroke finals: "I'm happy with the result and how I managed to keep myself calm and collected the whole race, despite my equipment malfunction!"
What made her accomplishment sweeter was being able to share it with people she cares for.
After her final race, officials from the Singapore contingent rushed to hug her, the pride and joy they showed almost moved Sophie to tears.
She exclaims: "Seeing them happy made me a hundred times happier than I already was. When there's joy to be shared, that's so much more beautiful than experiencing it by yourself."
"It makes me even happier that they can see how hard I fought and are proud of me. Knowing that the people I care about also feel this sense of achievement and joy feels even more amazing to me."
It takes a village to grow an athlete
The road to the Paralympics was a long one and Sophie says it's the people around her who have kept her going.
Her family, teammates, friends, and the Sports Science team at the Singapore Sports Institute supported her and kept her focused on her goals when she felt like giving up.
Sophie's coach, Roland Tan, was particularly crucial in helping Sophie stay positive and motivated in her training. She recalls how he reassured her before her first race: "For just being at the Paralympics, I'm already really proud of you."
Now that she's back in Singapore and serving her 14-day quarantine, Sophie says that she can't wait to be reunited with her guide dog, a labrador-golden retriever mix named Orinda.
She is a key part of Sophie's life, says Sophie: "She's an extension of me. Our lives are so interconnected and I love that so much. I feel so much safer travelling around with her, and my family feels safer when Orinda's with me. She's an angel who's been sent to look out for me."
Energetic and intuitive, Orinda provides emotional support and keeps Sophie safe as she shuttles between work and training. She even has her own Instagram account!
The next step
Having made her Paralympics debut, Sophie plans to return in Paris 2024. In the near future, she's excited to compete in the World Para Swimming Championships and Asian Para Games next year, where she hopes to improve on her performance in Tokyo.
View this post on Instagram
But before all that, Sophie's getting a well-deserved break. She has put in the work and made the sacrifices needed for Tokyo. "Now I finally get to enjoy my lazy-time and I have no regrets," Sophie laughs.
"Being at the Paralympics is a thrill that money can't buy and only hard work gets you there. I'm proud of everyone who's here, debutant or not, because we all worked so hard to get here. I think this effort needs to be recognised—that we all really fought to compete for Tokyo."
"And is it all worth it? A hundred and ten percent."
If you like what you read, follow us on Twitter and Google News to get the latest updates.