The Tokyo 2020 Paralympic Games will see the world's best para-athletes compete at the highest level of sporting achievement, proving that whatever the disability, years of hard work and tenacity can still achieve greatness.
Team Singapore will be sending 10 athletes across 6 sports to compete at the Games, which start tomorrow (Aug 24).
It will be the second Paralympics for Singapore's flag bearer Muhammad Diroy Noordin, equestrians Gemma Rose Foo and Maximillian Tan Chern, as well as world number 1 para archer Nur Syahidah Alim.
Joining seasoned Paralympians Yip Pin Xiu and Laurentia Tan in their fourth Paralympics are debutant swimmers Toh Wei Soong and Sophie Soon.
Debutant Steve Tee Wee Leong will be Singapore's first tandem para-cyclist with his competition partner Ang Kee Meng.
Also making history as Singapore's first female national para-powerlifter and the first powerlifter to represent us in the Paralympics is Nur 'Aini Mohamad Yasli.
The Pride speaks with Aini to find out about her journey to the Games.
Dreaming of the Paralympics
Aini had always been a sportsperson.
In primary school, she swam, in secondary school she practiced archery, and while at Nanyang Technological University (NTU), she joined the dragon boat team.
When veteran para-powerlifter Kalai Vanen spotted Aini at a gym in 2015, she agreed to attend a powerlifting open house organised by the Singapore Disability Sports Council. At first, she was reluctant to join him because she wanted to focus on her studies.
But in 2017, Kalai again invited her to attend the ASEAN Para Games selection trials and she never looked back.
Aini quickly excelled in the sport. Only a year into powerlifting, Aini won fourth place in the 2018 Asian Para Games.
In June this year, Aini competed in the 11th Fazza Dubai 2021 World Para Powerlifting World Cup where she lifted a new personal best of 81kg to take the bronze — an encouraging achievement so close to the Paralympics.
The 29-year-old who grew up watching Theresa Goh representing Singapore in the Paralympics says she dreamt of following in her footsteps in making waves for Singapore at the Games.
Aini says: "To be able to do the same thing as Theresa now feels surreal. I get emotional when I think about my childhood dream finally becoming a reality."
Challenges along the way
Aini balances a full-time job as an executive at Republic Polytechnic with training — she clocks off from work at 5.30pm before going for her thrice-weekly training from 7 to 9pm.
To keep her energy up, Aini tells The Pride, she does something a little different from most others who hit the gym. Her trick? She showers before training, she says with a grin.
Her greatest challenge is maintaining her bodyweight while increasing her training load. Aini weighs around 47kg. To compete in her weight category, Women's Up to 45kg, Aini works closely with her dietitian, Olivia, to ensure she receives maximum sports recovery and performance.
On top of these difficulties, Covid-19 has made the journey an uncertain one.
Beyond the year-long postponement of the Games, Aini's training regime was disrupted when gyms had to be closed.
Competing in Tokyo safely amidst the rising number of infections in Japan added to the worry.
In a press conference with Singapore National Paralympic Council (SNPC), Chef de Mission Shirley Low said that Team Singapore will take additional safety precautions beyond the requirements of the Tokyo 2020 playbooks: The athletes will follow a controlled itinerary with daily Covid-19 tests and the entire Singapore contingent is fully vaccinated against Covid-19 and influenza.
Last week, when the para-athletes flew to Tokyo, she said: "I am confident that Singaporeans will rally behind our athletes, tune in to watch our athletes and cheer for them from Singapore. I look forward to our athletes' performances in Tokyo."
Other stories you might like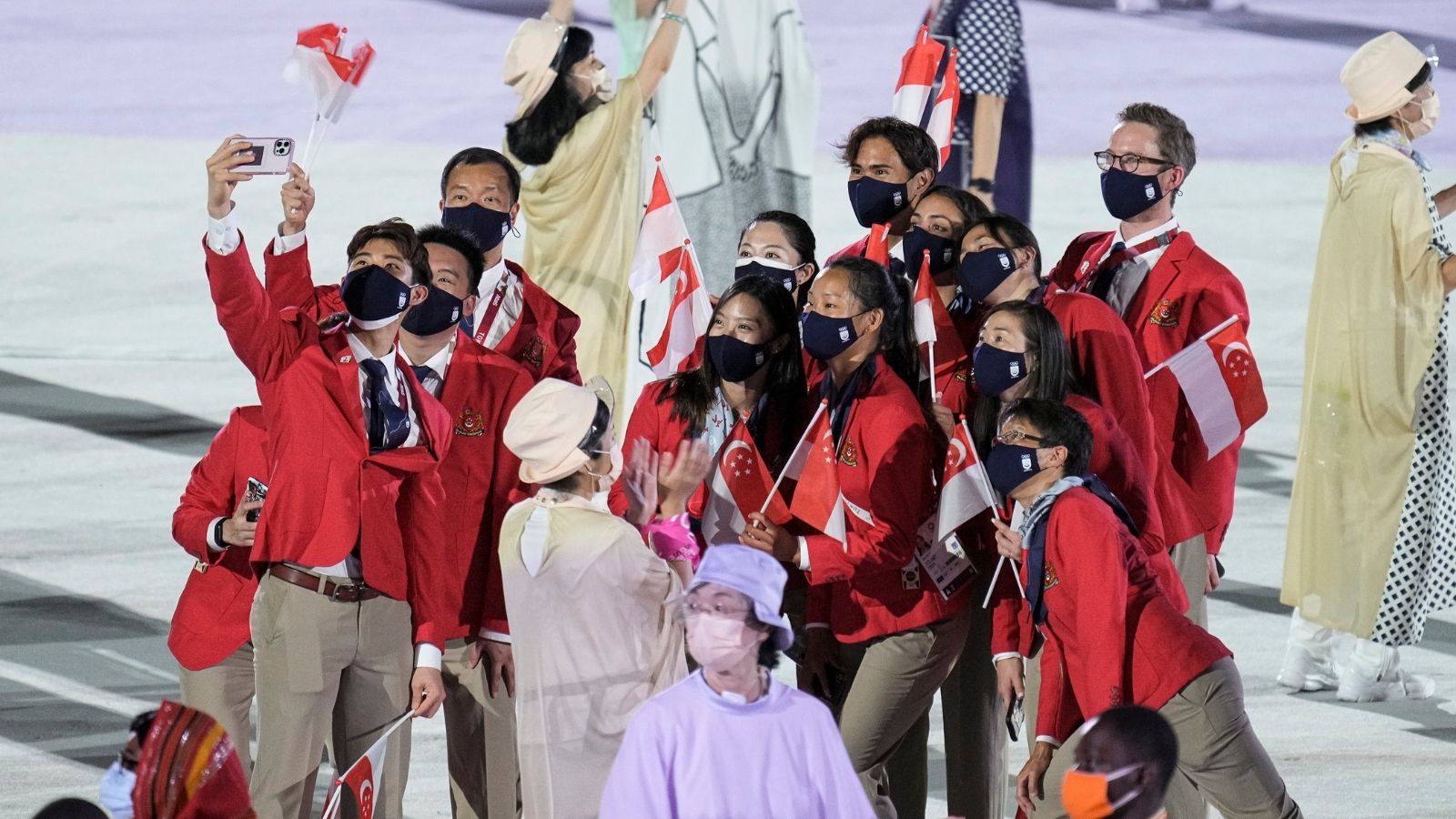 Powered by her team of supporters
Aini has come a long way since she started powerlifting.
She tells The Pride: "When I first started out in 2017, I told myself 60kg is the maximum weight I will lift because 60kg looks really heavy. But as I progressed in my training, I was able to lift more than 60kg, something I have never imagined!"
Aini says she couldn't have done it without the people around her. Aini told CNA that her mother is her "main pillar of support" on this challenging journey to the Paralympics.
Her friends are also crucial as they regularly check in and chat with Aini, often helping her resolve issues bothering her.
Aini's employer and colleagues have been greatly supportive of her busy schedule. She says: "Without their understanding and reassurance, I do not think I will be able to focus on training."
With a team of people backing her up, Aini says: "Powerlifting showed me that there is always a possibility to achieve more if you believe in yourself."
Goals for Tokyo and beyond
While Aini hopes to achieve a new personal best at the Tokyo Paralympics, her main goal is to learn as much as she can and grow as an athlete.
The team behind the athletes isn't caught up on winning medals either.
Chairman of SNPC Dr Teo-Koh Sock Miang says: "Our goal for them is to do their best, make Singapore and their families proud, and enjoy the experience. We're not trying to put any pressure on our athletes with medal counts."
Aini's dreams for powerlifting don't stop at Tokyo 2020. She hopes her experience at the Paralympics will prepare her for future competitions she has lined up: the Commonwealth Games and Asian Para Games to be held next year.
She has slightly more immediate dreams though, once she completes her final event in Tokyo — she already knows what she's going to do: "Eat a whole pandan chiffon cake!" Aini excitedly tells The Pride.
The Tokyo 2020 Paralympic Games run from Aug 24 Aug to Sept 5. Let's support our athletes and cheer them on!
If you like what you read, follow us on Twitter and Google News to get the latest updates.