Many of us have come to rely on food delivery services, and get impatient and upset if our orders take too long to arrive.
But three days ago, Reddit user Iqxal wrote a post reminding Singaporeans to be patient when ordering food delivery, especially now that it is Ramadan, or the fasting month.
This is especially so during peak hours between 6pm and 7pm, as dinner orders come in at the same time Muslim riders break their day-long fast. Delivery companies would thus be short-handed during that time.
"They will try to deliver your food as fast and as safely as they can. But in case your food is delivered late, please understand that there will always be a surge of orders in that timing and also our riders would also like to break their fast," he said.
"Some riders don't even have time to find a place to sit and break fast, so they will do it on the bike just so they can deliver your food on time," he added.
With that in mind, Iqxal asked for Singaporeans to "be more understanding if your order arrives a bit later than usual".
Other stories you might like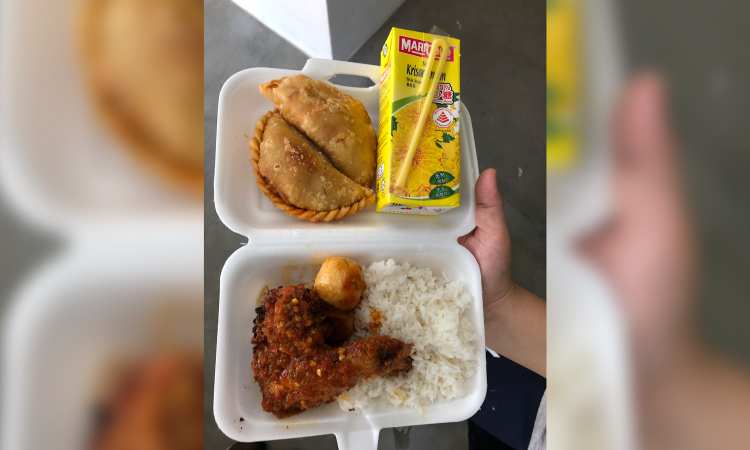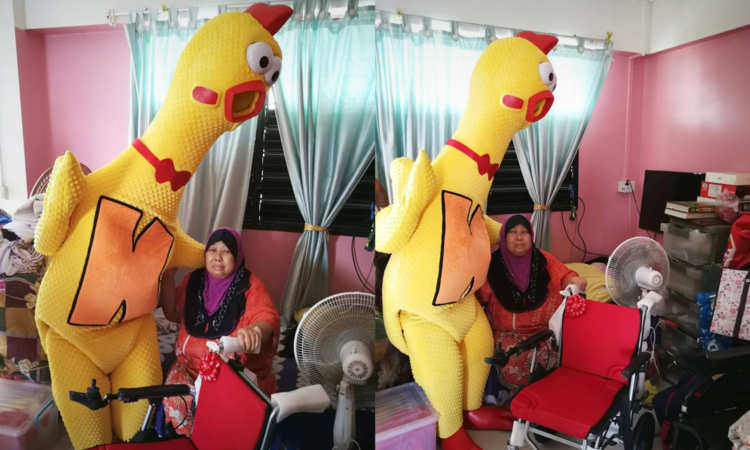 Iqxal, who has worked as a food delivery rider for over four years, also shared a tip: "For Muslims who want to order food for breaking their fast, do place your order by 6:15pm at the latest." The same goes for Singaporeans of other religions who want their food before sunset.
Iqxal said: "We hope Singaporeans can make our lives just a bit easier. We will be eternally grateful for it."
His post, which was also shared on Facebook, has resonated with hundreds of Singaporeans.
"Be considerate and practise sabr (Arabic for patience)," wrote Facebook user Noor Ain Masaid, who first shared a screenshot of Iqxal's post.
Sharing Noor's post, Facebook user Hanis Danial Helmi added: "Take the food, look them in the eye, smile at them and thank the rider for delivering the food. Wish them a safe journey back. They are human, too!"
Another user, Jonas Chow, commented: "I don't order from food delivery services much, but I'm sure some of my friends do. Let's be considerate to those who help us."
How Singaporeans and local companies are helping our Muslim friends
For one Hafiz Yana, who works as a food delivery driver, a customer's kind understanding and patience was all that was needed to make his day that much better.
Although he was allowed to break his fast at 7:06pm yesterday when the sun set, Yana found himself still delivering orders at 7:27pm.
He was hungry, but he did not wish to inconvenience the customer waiting for her order of chicken rice.
He decided to drop her a text: "Hi, do you mind giving me five minutes to break my fast before I zoom to take your order?" he had enquired.
"Sure," the customer had replied.
Posting a screenshot of his interaction with her on Facebook group GrabFood Delivery Rider Singapore, he wrote: "Best customer for the day."
Meanwhile, GREAThai, a restaurant that serves halal Thai dishes, are thanking their Muslim riders who brave Singapore's heat and rain in order to send out food orders.
"It's Ramadan for all our Muslim friends," GREAThai wrote in a short Facebook post.
"We are giving all Muslim food delivery riders a cup of Thai milk tea when they pick up orders from our shop from 6.30pm to 10pm to buka puasa (Malay for break fast)."
As these examples show, it's not hard to show our Muslim friends a little consideration during this period. So let's keep up the acts of kindness and patience, as we wish all Muslims a blessed Ramadan Kareem.