To be honest, I forgot about thrift stores during Covid.
As the saying goes, "out of sight, out of mind". I was never really a thrifter to begin with, so I didn't pay much attention to the topic.
It was only when an avid thrifter friend started sending me daily TikToks of thrift stores that I started wondering why there were so many sales all of a sudden!
That made me wonder, how did Singapore's thrift stores survive the pandemic?
Thrifting vs Fast Fashion
Most would have heard of SHEIN, the China-based fast fashion online giant that has taken the apparel industry by storm, overtaking the likes of Amazon, Zara and H&M.
Its tactic of reproducing fashion trends quickly and cheaply won over consumers the world over. Yet this comes at a price, as it was recently the centre of an online controversy where TikTokers spread a conspiracy theory that workers were hiding notes begging for help in its packages.
It got so bad that the company had to issue an official statement saying that these messages on the labels were just a mistranslation in text and that they treat their workers ethically.
Labour issues aside, the bigger problem with fast fashion trends is that it encourages a wasteful lifestyle.
The highly respected annual State of Fashion Report 2019 by McKinsey said that nine in 10 Generation Z consumers believe companies have a responsibility to address environmental and social issues.
It added in this year's report: "More than ever, sustainability is dominating consumer priorities and the fashion agenda. Consumers want to know where materials come from, how products are made, and whether the people involved are treated fairly."
So thrifting, which rose to popularity after 2010 when people started protesting the unethical treatment, long hours and dangerous working conditions of apparel industry workers, can be considered the counter movement to fast fashion.
In Singapore, there are numerous thrifting brands like Refash.sg, New2U and plenty of other thrift stores. These companies were able to take their business online when the pandemic hit but the more traditional, old-school thrift stores have been slower to pick up on technology.
I wanted to find out how the small thrift shops survived the pandemic so I visited two of them recently.
What it was like
The first thrift store I visited, Thrifty Trendz at Highland Centre in Yio Chu Kang, is run by an adorable, sweet elderly woman.
"Call me Aunty Theresa," she told me when I visited her.
Although it's popular among youngsters, its only social media platform is Facebook. And while the page was created when Aunty Theresa started the shop, it isn't as active as some other thrift shops.
I only found out about it from people posting about the store rather than the store promoting itself!
I found out that Aunty Theresa had worked at a church where she would have big charity sales to sell donated clothes.
She did this for 22 years, then seven years ago, she decided to take things to the next level.
She had so many unsold donated clothes that she decided to start Thrifty Trendz, selling these items full time and giving a portion of the money back to the church — with its members' approval, of course!
Being a true brick-and-mortar set up, the shop was hit hard by Covid. People stopped going out, which drastically affected her sales.
She told me: "Covid-19 was hard on me, it was hard on all of us. We weren't allowed to go out unless necessary and those who were unvaccinated couldn't even go anywhere."
Even when the first vaccines became available, she couldn't take them as she  had a medical condition that made her ineligible. She had to wait until she could take a vaccine that was more suitable for her.
That meant that she had difficulties working or managing her business until she could take a different vaccine. She either had to close the shop or find someone to replace her, which was no easy feat.
Covid safe distancing measures also meant that she had to control the number of people who could enter her shop, managing the queue outside while keeping an eye on those looking around inside.
She managed to pull through and make ends meet due to several loyal customers who had been with her right from the start. Thanks to them, and a few new customers as well, the shop is still open.
Finding joy in people's delight
Unlike Aunty Theresa's Thrifty Trendz, the second small thrift store, Cherry Thrift Shop at Peninsula Plaza, started as an online thrift shop before it went physical.
The owner, who declined to be named, started on the other end of the exchange — she was a thrifter first. She told me that she enjoyed thrifting so much and did it so often that she decided to make it a business.
Initially, it started out as a small online business, but it quickly became a shop because of the number of people who were interested in thrifting.
"Covid-19 didn't make much of a difference in our business because even if our physical shop was closed, the online shop was always open," she told The Pride.
The pandemic brought many lows to our lives, enforcing new rules and forcing us to adjust to a whole new lifestyle. One of the things that kept these small thrift shop owners was the joy they see when customers find something they love.
Watching people sift through the apparel is exhilarating, says Cherry Thrift Shop's owner. It's a confirmation that she made the right choices, she added.
Unlike Aunty Theresa, who gets her apparel from donations, she gets her goods from bulk purchases from overruns from overseas clothing manufacturers. These overruns are clothes that have been slightly damaged during the manufacturing process and so cannot be sold in the brand stores.
She then picks out the second-hand clothes that aren't too damaged and decides on which different clothing styles to display.
Thrift stores, as the name suggests, can be quite humble in appearance, with more focus on affordability rather than display. But finding that perfect item from a stack of clothes has its own appeal.
At both stores, even though I was there to interview the owners, I ended up picking out some cute tops and skirts! Both store owners were also very sweet and would suggest different items that they thought I might like. I ended up spending about $10 at each store for three pieces of clothing in total.
One thing that I picked up from both owners is how passionate they are about their business.
Aunty Theresa told me excitedly: "I had a few students come to interview me for one of their school projects. They dressed me up in the thrift store clothes for fun and we even took some pictures together!"
The owner of Cherry Thrift Shop also said that she found joy in seeing her customers satisfied with their purchases and giving her feedback.
During Covid, when business was down, they depended on a few regulars who helped them stay afloat.
Now that more customers are coming back. Auntie Theresa is grateful for the past two years: "I truly would not be where I am without the people I knew before and got to know during Covid-19."
Tips for thrifting
Always go with a budget. Individual items can be very cheap but you can lose track in your excitement and end up buying more than you need, which not only defeats the purpose of thrifting, but ends up hurting your wallet again!
To avoid getting a rude awakening at the counter, keep track of how much the items you've gathered and ensure you stay within your budget!
Remember that even though you're buying second hand clothes, they should still meet your standard. Don't accept substandard clothes because "oh, they are so cheap!"
Always check your items for defects before you buy them because most thrift stores don't do refunds.
Other stories you might like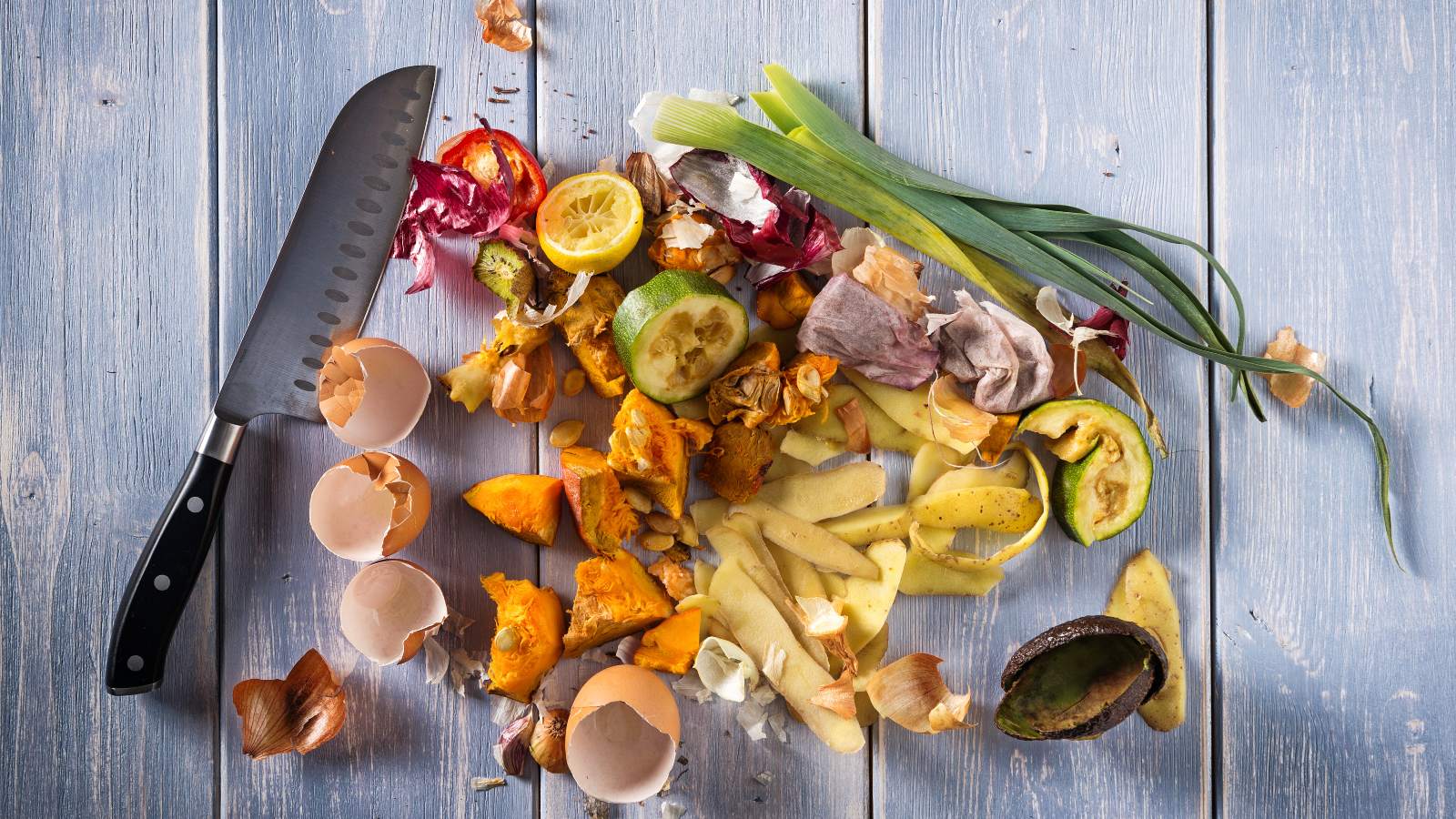 Of course, as any good fashionista would tell you, before you update your wardrobe, you might want to get rid of your older styles before you bring in new items.
So instead of throwing away your old clothes, check out NEA's advice on where you can donate and resell old apparel.
When you're to donate, follow these steps:
1. Contact the thrift store or donation centre to check if it is accepting clothes.
2. Be considerate for those handling your clothes and ensure that your clothes are clean and wearable.
3. Pack clothes neatly in a plastic carrier.
4. Drop them off at the location.
That way, you can still have a fun and up to date wardrobe without too much clutter, and more importantly, keep a more sustainable lifestyle! Happy thrifting!
If you like what you read, follow us on Twitter and Google News to get the latest updates.