National Kindness Conference 2023
Work is work, being nice is great but kindness is optional when it comes down to crunchtime.
How many times have you heard this in your workplace? Be kind, no time lah!
But kindness is an integral part of office life, and crucially, it can lead to increased productivity.
On Tuesday, the theme of the National Kindness Conference 2023, organised by the Singapore Kindness Movement and the Happiness Initiative at Capitol Theatre, was "Kind People, Happy Workplaces".
Almost 500 people attended the dialogue at Capitol Theatre, where Chairperson of SKM Junie Foo talked about how focus should be on collaborative, rather than competitive, work environments.
She was followed by the Chairman of the Agency for Integrated Care, Dr Gerard Ee, who talked in his keynote about how "sloppy work appraisals are an act of unkindness because they are disrespectful and dismissive of an employee's hard work and dedication, and can negatively affect the person's career."
Many participants resonated with the topics brought up at the half-day event, which included pop-up booths from social enterprises like Solve n+1, Green Nudge, The Volunteer Switchboard, Be Kind SG and Happiness Initiative.
Happiness Initiative volunteer Melia Sin said that their booth sales did better than expected. Among other things, they were selling mental well-being journals to raise awareness on mental health.
"I think people care more about mental well-being here because we need to be kind to ourselves before we can be kind to others," said Melia.
"We spend a lot of hours in our office… and if it is a very kind and gracious environment, it makes it more pleasurable to work there," said a participant Andrea Liew, a library administrator at NTU.
Andrea was with her co-worker, Malar Mohan, 37, who said that the dialogue can steer their organisation in the right direction.
"I always thought that this campaign (Singapore Kindness Movement) is just for children, and that they're just passing it on to the kids. But when it comes to adults, I think we can learn more as well, especially when we apply it to the workplace," Malar told The Pride.
In professional settings, toxic workplace cultures exist.
"I've heard cases where people fight over every little thing in the workplace. It can be in the form of gossiping and a lot of 'he said, she said'," says Noel Ng, chief operating officer at Goodwins Law Corporation.
But how can we create a kinder workplace?
This was the point of discussion during the roundtable discussion where panellists shared industry insights. The panelists included Jetstar Asia CEO Barathan Pasupathi, A*Star senior research scientist and co-lead of the institute's diversity working group Dr Li Jingmei, social enterprise Happiness Initiative co-founder Simon Leow, and Dr William Wan, General Secretary of SKM.
Inclusivity, authenticity, humility and transparency – these are some of the key takeaways brought up in discussion and the subsequent Q&A session.
"I thought that the sharing was very interesting… the questions that came from the ground were also filled with passion," says Greg Tan, 42, co-founder of social enterprise SGAssist Singapore.
In his closing address, Health Minister Ong Ye Kung summed it up: "In the past, it had mostly been about proscribing what you could not do, for example, do not spit, do not litter, or you will be fined. However, we should focus on policies encouraging kind acts."
"We… have experienced abuse at some point of time. All the more, we can empathise with each other, and collectively stand up against the minority who may be abusive," he said.
Security guard gets assaulted… again
That's exactly what we need to do – stand up for those who have been abused. And to call out those who abuse others.
Just this week, we hear of yet another altercation where a security officer at a condo gets ill-treated by a resident. Unlike Sin Ming earlier this month, this time round, it's a Potong Pasir condo and instead of verbal abuse, this time it was outright assault.
The security guard had tried to break up an altercation between a taxi driver and a resident and was assaulted by the resident, leaving him injured and bleeding.
It's a 74-year-old security guard. It bears repeating. He's 74 years old. According to the police, a 39-year-old man is assisting with investigations. What on earth can possess a person to lay hands on another person twice his age?
And it's the third case of security guard abuse in April alone! This incident at Woodsville Close follows incidents in Bukit Batok and Sin Ming.
As the Union of Security Employees very rightly pointedly out: "No one goes to work expecting to be assaulted. Our officers are merely doing their jobs, performing duties given to them."
One of the best tests of character is how we treat people who are providing a service for us. No matter the situation, however the aggravation, how we treat others is an indication of who we are.
Is plagiarising a big deal?
Social media was in a tizzy this past week when netizens called out local influencer Brooke Lim for plagiarising several authors in a blog post she made on eating disorders while claiming that it was a very personal and sensitive topic to her.
The 19-year-old, who runs an English tuition agency called Classicle Club and goes by the moniker "sugaresque" on social media later admitted in a TikTok video that she committed the "very serious and regrettable mistake of plagiarising".
The petition on Change.org compiled the evidence of the plagiarised passages in a detailed table as well as levelling several other accusations of plagiarism, concluding that this shows Ms Lim's "blatant disregard for the ethics of academia."
So far, the petition for the University of California, Los Angeles, or UCLA, to review Ms Lim's university admission essay for plagiarism, has received almost 1,200 signatures.
In it, Brianna Lee, who started the petition, wrote: "We strongly implore UCLA's admissions department to launch a thorough investigation on Brooke Lim Ke Xin's college admissions essay as she has displayed recent and ongoing unethical conduct by plagiarising from others, seeking to boost her professional credibility as a writer through her plagiarised essay by means of self-promotion for her personal brand, and failing to take any accountability for her actions."
Other stories you might like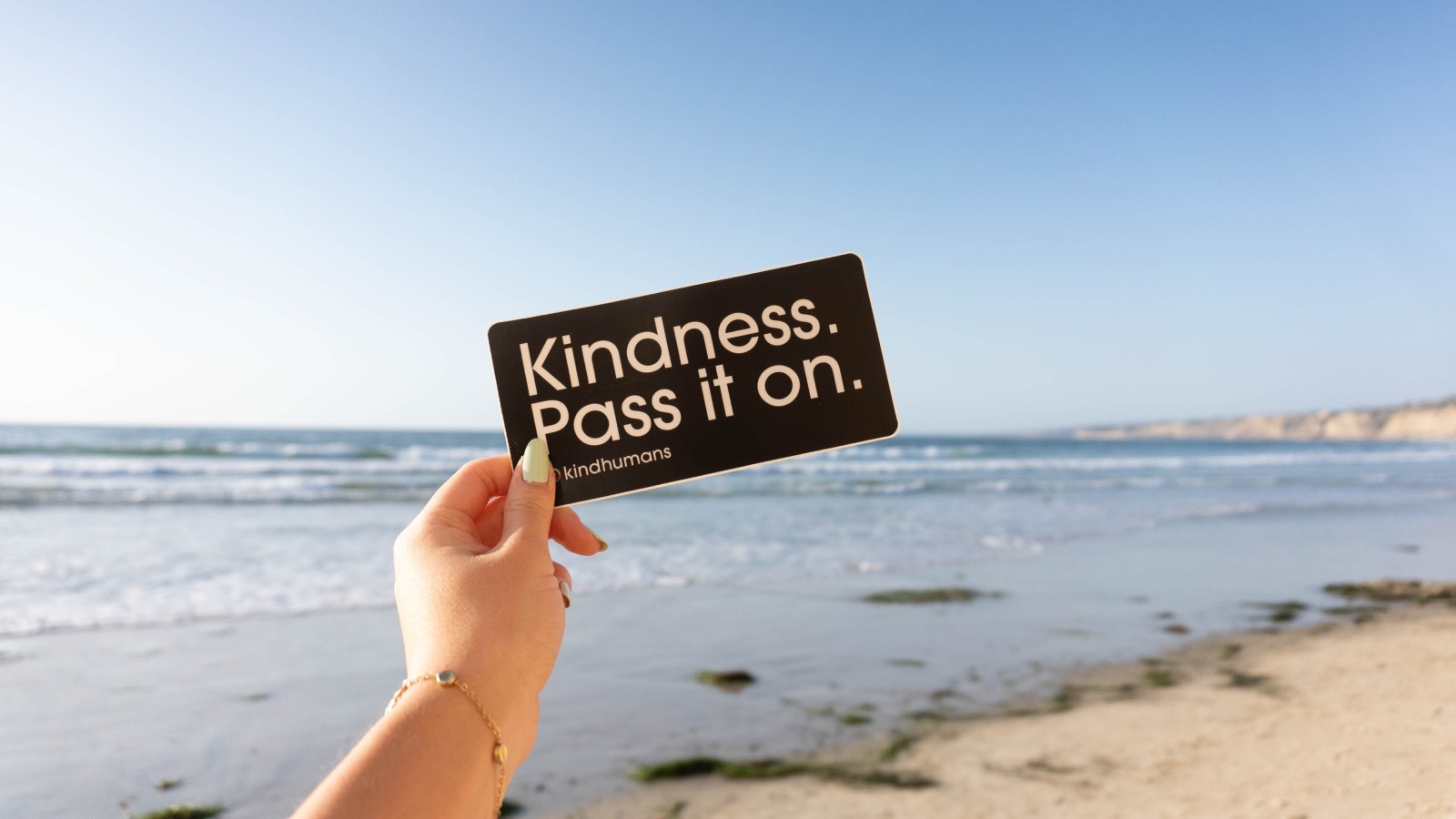 These are strong words, and for those who aren't in academia or who have left school a while back, it may come across as a bit harsh.
But let's remember that plagiarism is one of the worst crimes in academia and this is drilled into all students right from the start. As a tutor, Ms Lim should have known that.
If the petition is correct, this isn't an isolated incident and shows a pattern of behaviour which Ms Lim has rightly acknowledged and apologised for.
At the same time, let's also acknowledge that in issues like these, where passions can run high, accelerated by the breathlessness of social media, we can get a little carried away with the drama.
The issue has been raised. (Hopefully) the necessary authorities would act on it. Ms Lim has apologised. Let's give her the benefit of the doubt that her apology is a genuine act of contrition and change instead of a belated attempt to rescue her reputation and her business.
Do your part for sustainability!
Earth Day falls on April 23 but there are still several ongoing events to do your part for the environment.
Local charity Blossom World is organising a tree-planting event at Changi Beach on Saturday (Apr 30) at 8.30am.
And finally, if you haven't already picked up your own personal bloobox, collection ends on Apr 30.
Check here for locations of vending machines that dispense them and do your part for recycling in Singapore!
Additional reporting by Jayden Tan
If you like what you read, follow us on Twitter and Google News to get the latest updates.