By Hana Chen
"I want them to be transported back to the olden days. When they see my old sewing machine, even my old telephone," goes the voice-over, as the video pans over the items in question, "these are all from my grandfather's time, passed down to my father, then to me."
The voice belongs to Jeffrey Eng, 62, or Uncle Jeffrey, as I call him, and the sewing machine in question dates back to 1937, and the telephone to 1955 — the Eng family still has the receipts from the original purchase of the items!
Both items are still in working condition, after faithful maintenance and restoration over the years.
"I wanted the telephone to work, so I went on Google and found an old telephone engineer in London," explains Uncle Jeffrey.
In spite of his difficulties with writing in English, he managed to make contact with the engineer and eventually had the rotary dial telephone restored.
Now, if you call his store, Eng Tiang Huat, the phone will ring like a regular landline.
Just like the phone, Eng Tiang Huat was passed down to Uncle Jeffrey from his father, Eng Song Leng, who in turn inherited it from his father, Eng Tiang Huat, whose name still adorns the entrance of the shop, founded in 1935 as a tailor.
"In those days, putting your name on your shop was a sign of your honesty. If anything bad happened to the shop, your name would also be brought down. It showed that you had nothing to be afraid of," explains Uncle Jeffrey.
Over time, at the request of his customers, Uncle Jeffrey's grandfather began to import a larger variety of products from his home village in China. These included traditional musical instruments, theatre costumes and props and even embroidery.
When Uncle Jeffrey's father took over the store, he expanded to importing items from all over China. Gradually, the store became what it is today — a Chinese cultural shop.
His family legacy
When I step into Eng Tiang Huat, I hardly know what to look at first — the festive red ang chai bai (red decorative cloth used to hang above doorways) hanging from the ceiling, the variety of traditional musical instruments, not to mention the floor-to-ceiling wooden shelves filled with interesting items — or even the large white dog lying on the floor.
The dog's name is Hugo. He's an eleven-year-old Samoyed, and like Uncle Jeffrey and his family, he lives in the two-storey shophouse at Lorong 24A Geylang.
In the middle of the store stands Uncle Jeffrey. On first impression, he seems shy and soft-spoken, but he quickly transforms into a welcoming and engaging host after the introductions are done.
Uncle Jeffrey has spent all his life in Eng Tiang Huat — in his own words, born in the shop, grown up in the shop, married in the shop, and had a family in the shop.
He adds with a smile: "And I even once told somebody … I will die in the shop."
While it might sound grim, it's just the way Uncle Jeffrey's life has been set out to be.
As a child, he tagged along behind his grandfather as he ran the shop; sweeping floors, dusting shelves, and listening in on evening conversations as his grandfather and friends sat around the store, smoking, talking, and jamming on Chinese musical instruments.
Other stories you might like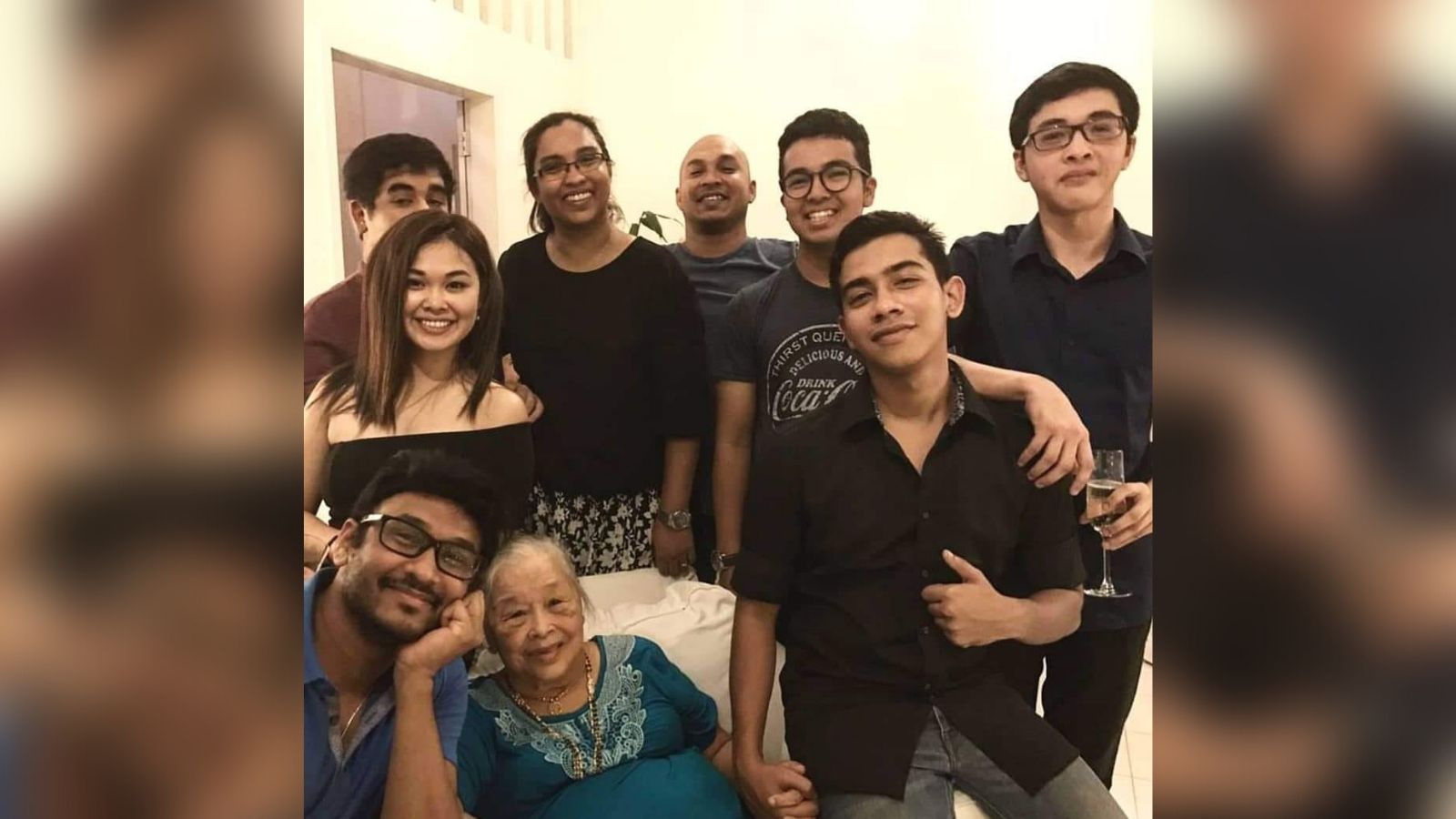 His memories of those days are clear — he shares his childhood stories with pinpoint precision, from the original Havelock Community Centre (now decommissioned), where he would play basketball with friends, to the zi char stall that his grandfather used to take him to as a child.
Uncle Jeffrey's eyes light up, recounting these bygone places with nostalgia and affection, and his passion for the past shines through his stories.
Nevertheless, he had not wanted to take over the shop at first.
When he was younger, he wanted to strike on his own but his father was strongly against it.
"He told me that I could go, but never come back. Of course, I was scared — and I wanted to respect my father, so I stayed," recalls Uncle Jeffrey.
Despite the rocky start, Uncle Jeffrey says that working in the shop made him grow even closer to his father, who became not just a teacher to him, but also a buddy.
"We worked very closely together; at the twitch of an eye, we know what we want, serving customers, doing things. We think alike. I learnt a lot of things from him."
Voice choking with emotion, Uncle Jeffrey adds: "The day he passed on, I felt like there's this load on my shoulders, a very heavy responsibility… can I just let go? No!"
His father died in 1994 at the age of 61. That was when Uncle Jeffrey took over Eng Tiang Huat.
Building on cultural heritage
Listening to him, you can sense Uncle Jeffrey's sense of ownership and duty towards preserving the shop and his heritage.
But even as we talk, he admits that the store is far from prosperous — apart from busy periods, such as during Chinese New Year, business at Eng Tiang Huat is slow.
It's a sign of the times — the vast majority of items sold at Eng Tiang Huat are novelties, or interesting historical items that serve no purpose in our modern everyday life.
Most customers wander in to talk to Uncle Jeffrey, and listen as he shares about the history and purpose of various items.
Very few of those people actually end up buying something.
It's not something that he seems to mind too much — Uncle Jeffrey owns the shophouse in which his business is located, so he doesn't have to worry about paying rent; only covering maintenance and other everyday expenses.
Instead, he takes the chance to share his knowledge with the visitors who come his way.
And he has a lot to share — Uncle Jeffrey's eclectic expertise extends in many fields, from sewing and embroidery, to restoring musical instruments, and he has learned a lot about the history behind these items as well.
Over the years, many people have shared with him about the origins and histories of the items in his store, making him a veritable fount of knowledge.
Beyond that though, Uncle Jeffrey's love for the store is the most captivating aspect of my visit to Eng Tiang Huat.
His sense of ownership, borne out of both duty and passion, shines through as we talk, and he's always willing to share more, so long as there is somebody interested in listening.
For him, he says, the greatest reward he can get is for his customer to leave the store satisfied, with a look of wonder on their face, or a new item to explore and play with it.
Second in the series
Uncle Jeffrey's video is the second in the series by Everyday Elderly, the educational arm of Hey, You Got Mail! (HYGM), which aims to raise awareness on issues faced by seniors.
In fact, Raynard Ong, 22, discovered Eng Tiang Huat while filming the first episode of Everyday Elderly, which features local tour guide Uncle Chris. While on a walking tour of Geylang, he and his film crew noticed Hugo, Uncle Jeffrey's fluffy white Samoyed, and stopped to say hi.
Impressed not only by the shop itself, but also Uncle Jeffrey's passion to keep it running, the team decided to feature him as the subject of the second episode of Everyday Elderly.
Seniors like Uncle Jeffrey and Uncle Chris, are inspirations for those who are interested in pursuing their passions, Raynard explains.
Other stories you might like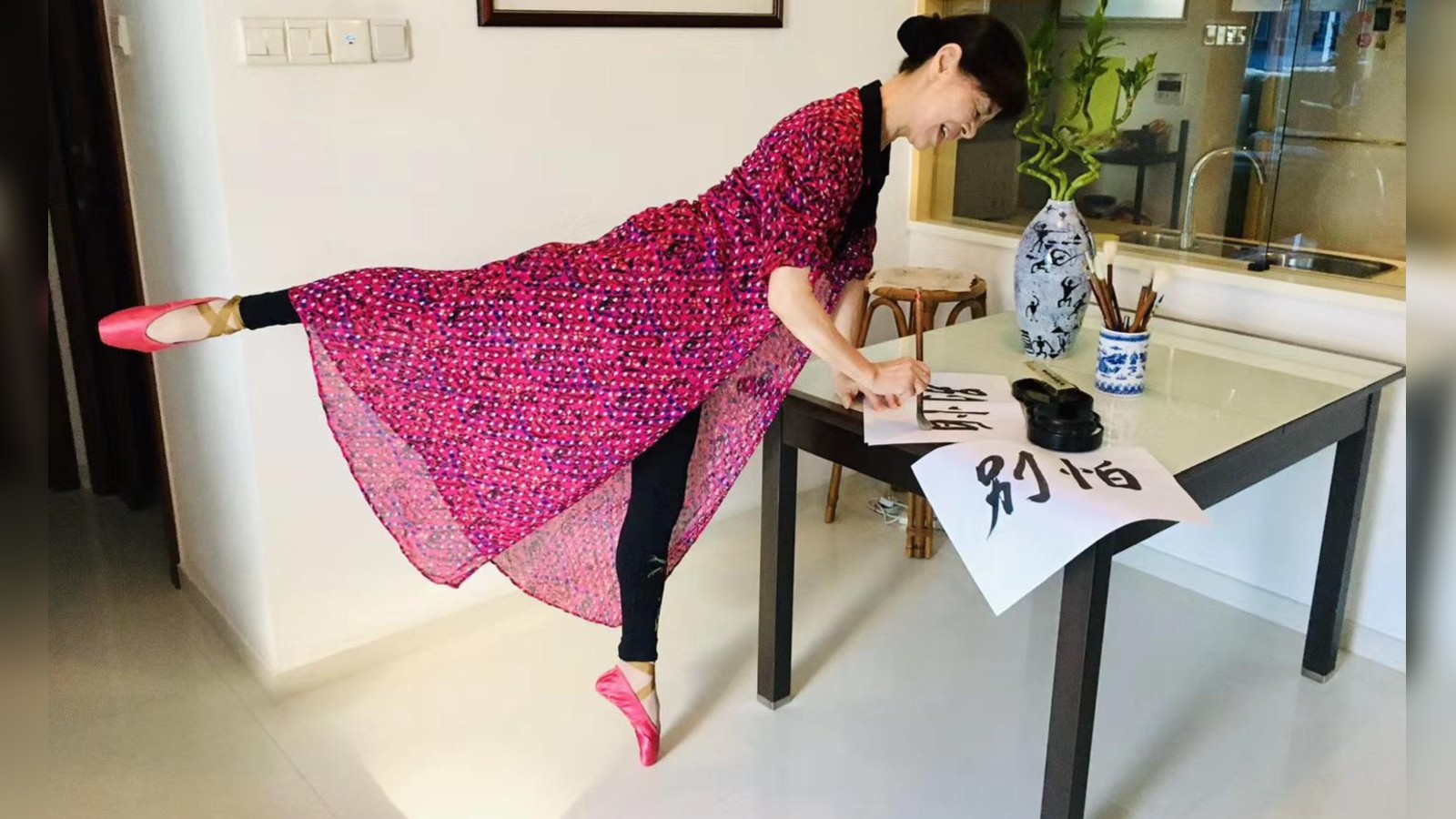 "They show that being seniors doesn't mean that your life ends there. You can go on past retirement age doing what you like, for as long as you like."
Everyday Elderly plans on featuring one video story a month on its social media, so be on the lookout for upcoming features.
If you have any stories to recommend, or seniors whom you'd like to highlight, drop them a DM on Instagram, or email them at [email protected]!
If you like what you read, follow us on Twitter and Google News to get the latest updates.