In three days, an Instagram account started by 24-year-old Jocelyn Ng garnered more than 17,000 followers.
She is not your typical influencer, however.
With her two older sisters, Jasmine, 26 and Jacquelyn, 28, Jocelyn created @wheretodapao to help elderly hawkers get more business during this trying time.
As no dining in is allowed until June 13 due to Phase 2 Heightened Alert measures, many hawkers who are illiterate have trouble taking online orders and are forced to consider closing their stalls.
Jocelyn, a social media executive, tells The Pride: "(After reading about the plight of elderly hawkers) I was thinking how can I help them, I'm a nobody. But I wanted to do my part – big or small."
On the account, the sisters share stories and photos to raise awareness of elderly hawkers, and invite members of the public to submit their own stories.
Says Jocelyn: "I went out to the hawker centre and interviewed three hawkers and I started @wheretodapao with four posts on the first day, and then it blew up overnight. It was insane."
Going viral
@wheretodapao, which has 24 posts and 18 stories of different hawkers so far, is at 28.5k followers and growing. Not too shabby for an account that is barely a week old – it was launched on May 21.
Jocelyn says that the numbers were so impressive that Instagram thought she was a bot and restricted her actions. (Thankfully she got her account back!)
She did not expect to receive such an overwhelming response and says it was thanks to Food King's Shen Tan who first shared @wheretodapao's post on her social media that led to more influencers and mainstream media eventually picking it up within days.
"It was a bit of timing and luck," Jocelyn says.
When asked why she decided to help this vulnerable group, Jocelyn says: "They need our help now. We millennials are skilled in technology and social media, it's second nature to us. But to the elderly, they don't know anything about it. So why not use what we are good at to help them?"
Stories of elderly hawkers
Jocelyn doesn't just interview the elderly hawkers, but makes it a point to buy something from their stalls to support them.
Many lament that business has been poor, but we often don't realise just how bad it has hit them.
"They shared with me that their business has been halved. Some of them had to sell their car to sustain their businesses." she says.
View this post on Instagram
One such hawker is the husband and wife owners of Everyday Tea Stall at Ang Mo Kio Ave 10.
The post, submitted by their niece, says that the elderly couple have been manning the stall for 50 years at the same hawker centre, selling traditional hand brewed coffee and tea from only $0.80 a cup. Prices have only increased by 20 cents since 12 years ago.
"When I asked my uncle why he keeps prices low, he told me that they initially thought of increasing $0.10 in June. But Covid hit, so they decided not to. He explains '在这里已经看过三代人的顾客,从阿公喝到孙的感情客,当作回馈老顾客,他们喜欢喝,我就继续泡' (We've seen three generations of customers, from grandfathers to their grandchildren, and keeping our prices low is a way of repaying the favour to our loyal customers; as long as they like the coffee and tea, i'll continue to brew it) 😢🥺"
View this post on Instagram
Another post submitted by user @meow.tan features Shun Fatt Roasted Delight at Empress Road Hawker Center.
She writes: "The 'delight' from the stall name comes from this cute and cheery 76 year-old aunty who offered to treat me to iced tea the minute I saw her (I had just come from a run)."
Aunty has been running this duck rice stall for close to 50 years – every day she sets up the stall at 5am and closes at 9pm. Why such long hours? It's because she does everything herself, including cleaning up which takes close to 2 hours.
Yet she says she will continue to run the stall so the younger generation (including her grandchildren and grand-niece and nephews) can continue to sample the traditional flavor of a roast duck.
View this post on Instagram
Another halal hawker is Y.R.A Rasool Fatimah at ABC Market, 6 Jalan Bukit Merah.
According to the post, the owner has been in the hawker business for a few decades now serving up his bestselling prata (his bestseller) and other Indian cuisine.
Similar to many others, his business has also been halved during this period. However, he appreciates the government for waiving one month of rent for hawkers which allows the stall to survive for a little longer.
He says that he previously tried using delivery apps like Grab, however due to technological issues, he could not receive orders on the app. He is trying to get assistance on how to solve the issue, but it's a slow process.
Kindness from the community
Jocelyn says that the online community has been very supportive and that she received overwhelming offers of help from Singaporeans.
She says: "They ask me how they could contribute. They also give me suggestions on how I can improve on the system as it can get messy when too many submissions come in."
"Some of them even volunteered to create a google sheet to make it easier for people to submit their stories without me asking them!"
Right now, Jocelyn has a backlog of more than 30 submissions but it takes time for her to write up and confirm the content as many are sent in piecemeal or point form.
Jocelyn is now working on creating a Telegram channel for @wheretodapao, and categorising the stories by regions – North South East and West – to make it easier for people to find the stalls.
The sisters split up the tasks – Jasmine helps to reply to direct messages on the account, including media enquiries, while Jacquelyn goes out with Jocelyn to interview the hawkers (since, with the current restrictions, only two persons can go out together).
The sisters aren't the only good-hearted Singaporeans giving hawkers a shout-out. Other Instagram accounts such as @savetheelderlyhawkers and @wejiaklocal are also spreading awareness of elderly hawkers who have little to no digital presence.
Other stories you might like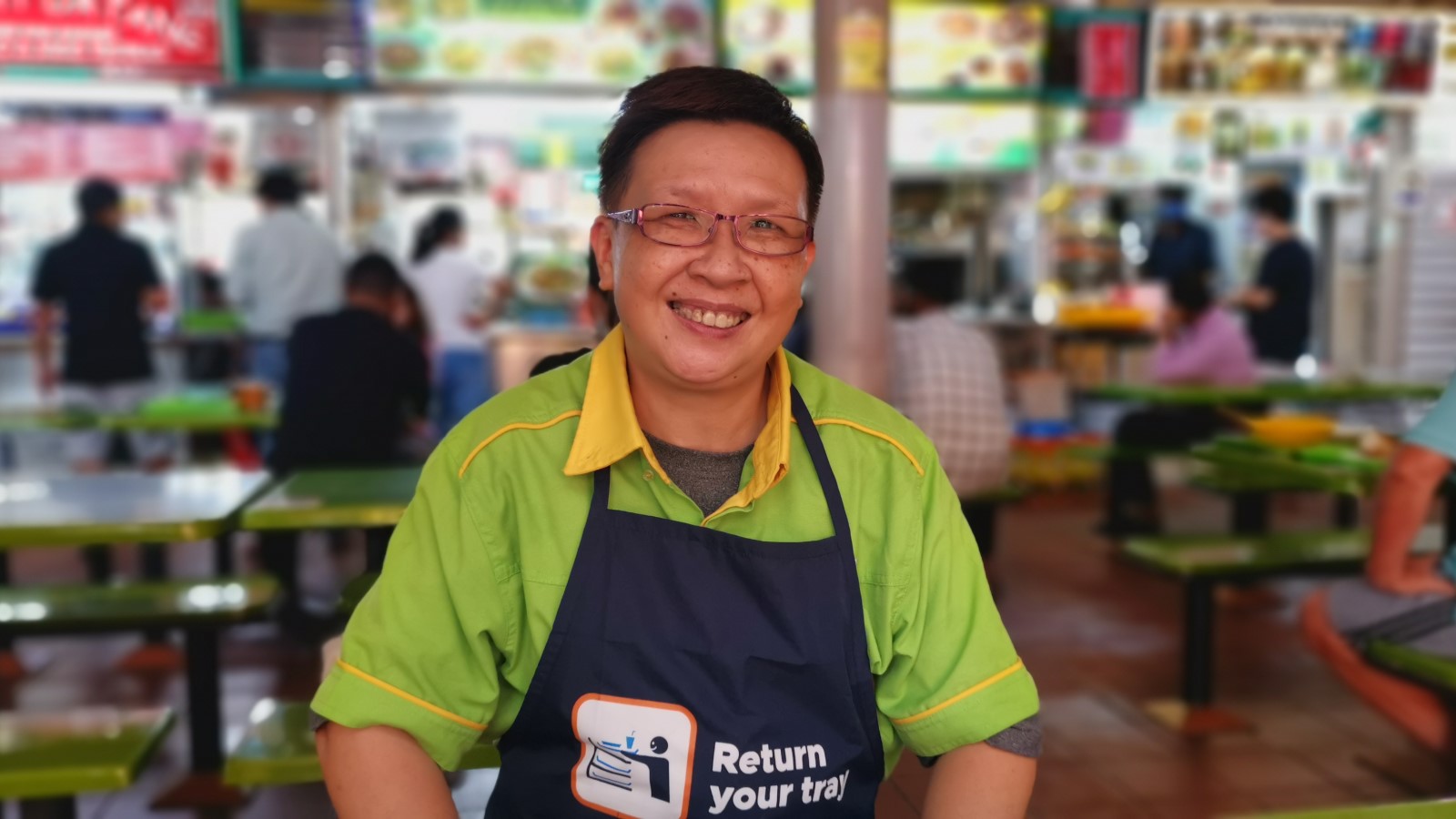 In addition, delivery riders are doing their part to help the hawkers.
One local delivery platform DLVR-IT has reached out to Jocelyn to offer its delivery services free of charge for elderly hawkers to help boost sales. The hawkers do not need to pay for onboarding or any processes which makes it more convenient.
Another commission-free delivery service Marketplace  @  WhyQ launched in May last year also helps local hawkers cut cost.
One post at a time
With the overwhelming response she has gotten, Jocelyn says that she feels like she has more responsibility now.
"I have to coordinate with delivery drivers and talk to the media, which I didn't expect," she says.
But she is taking it one post at a time, keeping to her original inspiration. Her goal remains simple: To give more awareness to the elderly hawkers.
She says: "If everyone keeps sending in submissions, we can do so much more."
If you like what you read, follow us on Twitter and Google News to get the latest updates.