By Hana Chen
The man in red shifts around in his seat before he begins his introduction.
"Hello, I am Daniel," he says in Mandarin, smiling nervously, "and I have worked at Ninja Van for the past six years."
As he speaks, he trips over his words slightly, seemingly uncomfortable with the spotlight.
It's not unexpected — Daniel Ling is hardly a social media influencer, at home in front of the camera. He's a delivery driver, who spends most of his days ferrying packages all over Singapore.
Today, however, he is the subject of a video, a collaboration between logistics providers Ninja Van and foodpanda. With Shavindran, another Ninja Van driver, and two foodpanda delivery riders, Jonathan Tee and IkinMan, Daniel is reacting to social media comments about delivery personnel from both platforms.
His immediate reaction says it all when he finds out about his task.
"But some of these comments are not very pleasant," he laughs nervously, "right or not?"
Not pleasant is putting it lightly — the complaints are vitriolic, as customers vent their frustrations through a steady stream of toxic nastiness.
One commenter expresses their irritation at delivery riders cycling on shared paths who ring their bells (to warn pedestrians!) in a short but vulgar complaint, culminating with a demand that the offending riders "go and stardee and get a proper jod (sic)".
Another repeatedly asks if it would kill for riders to notify customers that a delivery has been made.
It's, quite frankly, abhorrent behaviour.
This is not to say that customers shouldn't give feedback or criticism when a service is not properly completed. It was the way the complaints were delivered — angry, entitled, and without a shred of thought for what delivery riders and drivers go through just to get a parcel to your door.
Grace under fire
On their part, the drivers and riders take the complaints with grace, seeking to clarify misunderstandings and misconceptions that arise from the delivery process.
For example, when she reads a complaint about delivery riders not knocking on the door to notify customers when food arrives, IkinMan explains that they err on the side of caution unless instructed otherwise.
"There is an instruction (section) in the app itself," she explains, "if you input the comment stating the instruction of delivery — like (would) you want us to call, or you want us to put on the door…"
She adds that riders try to be as considerate as possible, for fear of disturbing customers. Some families, she says for example, may have young children who are napping and might be woken up by the doorbell.
Other stories you might like
Another common (angry) complaint is when packages go missing.
Don't worry, drivers aren't stealing them! In fact, quite the contrary.
Explains Daniel, "As delivery drivers, we want to avoid being involved in any missing parcel cases. Because if we are involved, we will need to be responsible for them."
Usually, circumstances surrounding a wayward parcel are out of their control. For example, the package might have been packed wrongly by the sender, or have missing or damaged consignment notes. In such situations, drivers aren't able to deliver the package accurately, and have to take them back to the warehouse to resolve the issue.
In other situations, delivery mishaps may result from  miscommunication between drivers and customers.
"We as drivers, whenever we take a load (of parcels) out of the warehouse, we will try to deliver all the parcels," says Shavindran, "that means we are trying to have zero fails."
A fail is a parcel that isn't delivered.
Several things could cause a fail — for example, the customer is not at home to receive the package during the delivery timing, or a driver is unable to contact the customer to arrange different delivery timing.
Drivers do their utmost to ensure that all deliveries are made on the scheduled day, even if it means returning later for another attempt.
Communication is key in these situations, and it's important to note that the delivery personnel and customers share the same goal — to get the package delivered!
A meaningful job
Nevertheless, the delivery personnel's graciousness in dealing with criticism doesn't mean that they are unaffected by it.
"When I read it (these negative comments), I feel sad, because I tried my best," Shavindran tells me over the phone as he rushes a busy evening delivery schedule. It's a testimony to how he strives to do his best  regardless of the circumstances.
Other stories you might like
Small acts of kindness and consideration go further than toxic complaints.
Delivery personnel are often beset with difficulties — bad weather, dangerous roads, and not to mention fatigue. Those who work in the industry would know just how physically exhausting it can be to be on the go for hours on end.
They utilise a small arsenal of skills, from navigation to customer service, and do so on a daily basis.
It's a job that can be physically, emotionally, and mentally challenging. There's no reason to disrespect delivery drivers and riders for their work, or to look down on them just because of a few poor experiences.
In Jonathan's words, "being a delivery rider is not just a job for 'less educated' people. It is a proper and meaningful job, plus it also contributes to the community."
IkinMan, a single mum, shares that the reason she does what she does is to spend mor time with her son, who has just started primary school.
Showing kindness to delivery personnel
While there's no way for us to know the stories behind every person who delivers our parcels, we can extend graciousness towards them regardless.
A simple "thank you", and other small acts of kindness — a cold drink on a warm day, or a text to tell them not to rush if it is raining — could mean a lot.
You could also use one of Singapore Kindness Movement's (SKM) Kindness Kits, which includes specially designed merchandise to show your appreciation.
Says Ray Chou, country head of Ninja Van Singapore: "Our delivery personnel have been working tirelessly… ensuring online purchases are delivered on time all while navigating a new, challenging, and uncertain environment."
That is why Ninja Van Singapore and SKM have launched a driver appreciation campaign to encourage the public to greet deliveries with gratitude. The month-long campaign will see the distribution of 10,000 Kindness Kits to members of the public and more than 500 appreciation packs to delivery personnel.
Adds Singapore Kindness Movement's General Secretary Dr William Wan: "Our delivery drivers are indispensable frontline workers who make life more convenient for us, especially during the pandemic. It is important to show our gratitude for their hard work."
To be fair, drivers and riders have noticed more people showing appreciation these days.
It doesn't even have to be from the customers themselves.
Once, Jonathan tells me, his brakes failed him when he was cycling for a delivery.
He crashed into an overhead bridge and blacked out briefly. Passers-by helped him up, gave him water (and even sweets!) and took  him to a nearby clinic for a check-up. He says that he always remembers that day and he remains extremely grateful towards these strangers even now.
Other stories you might like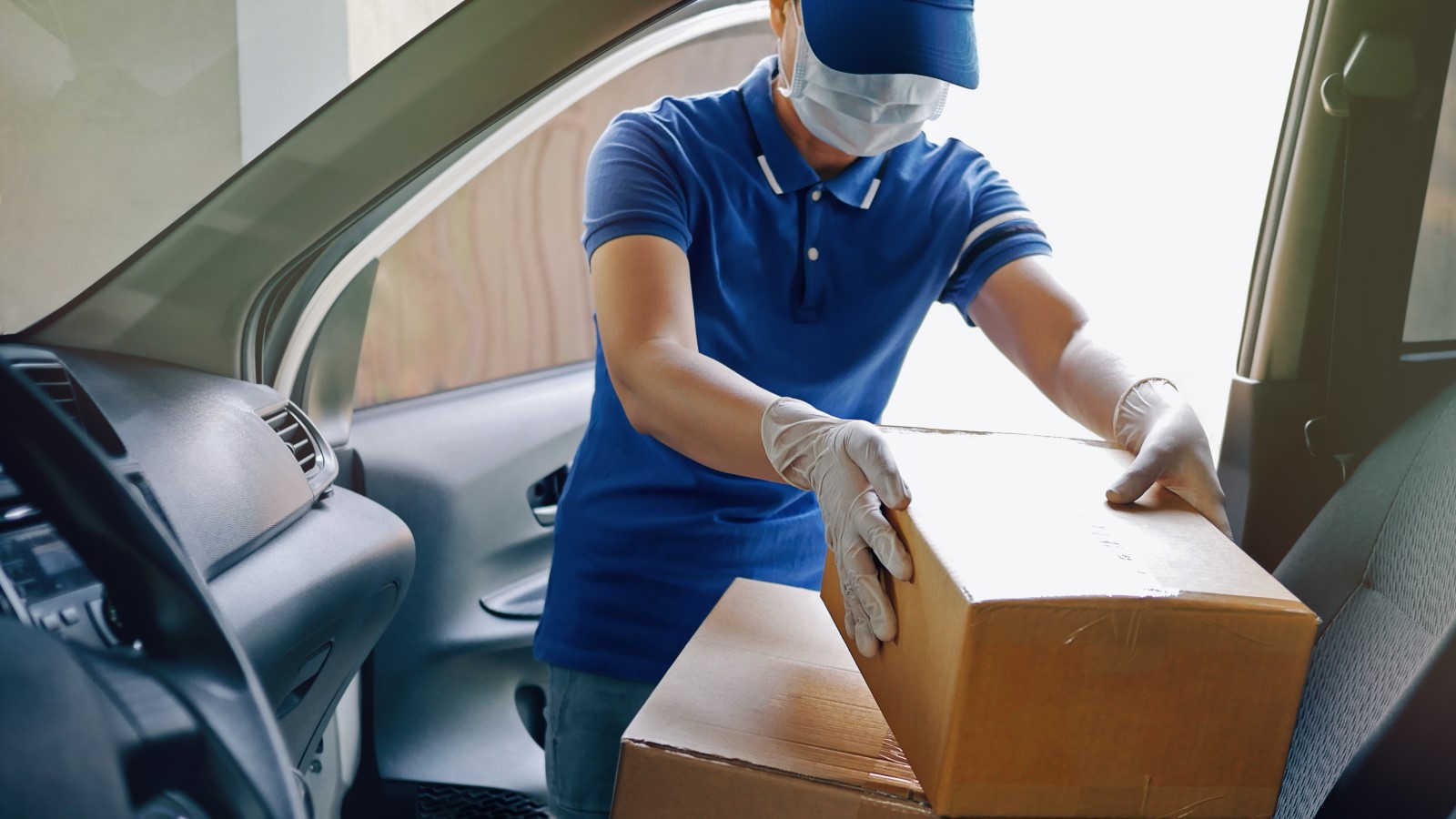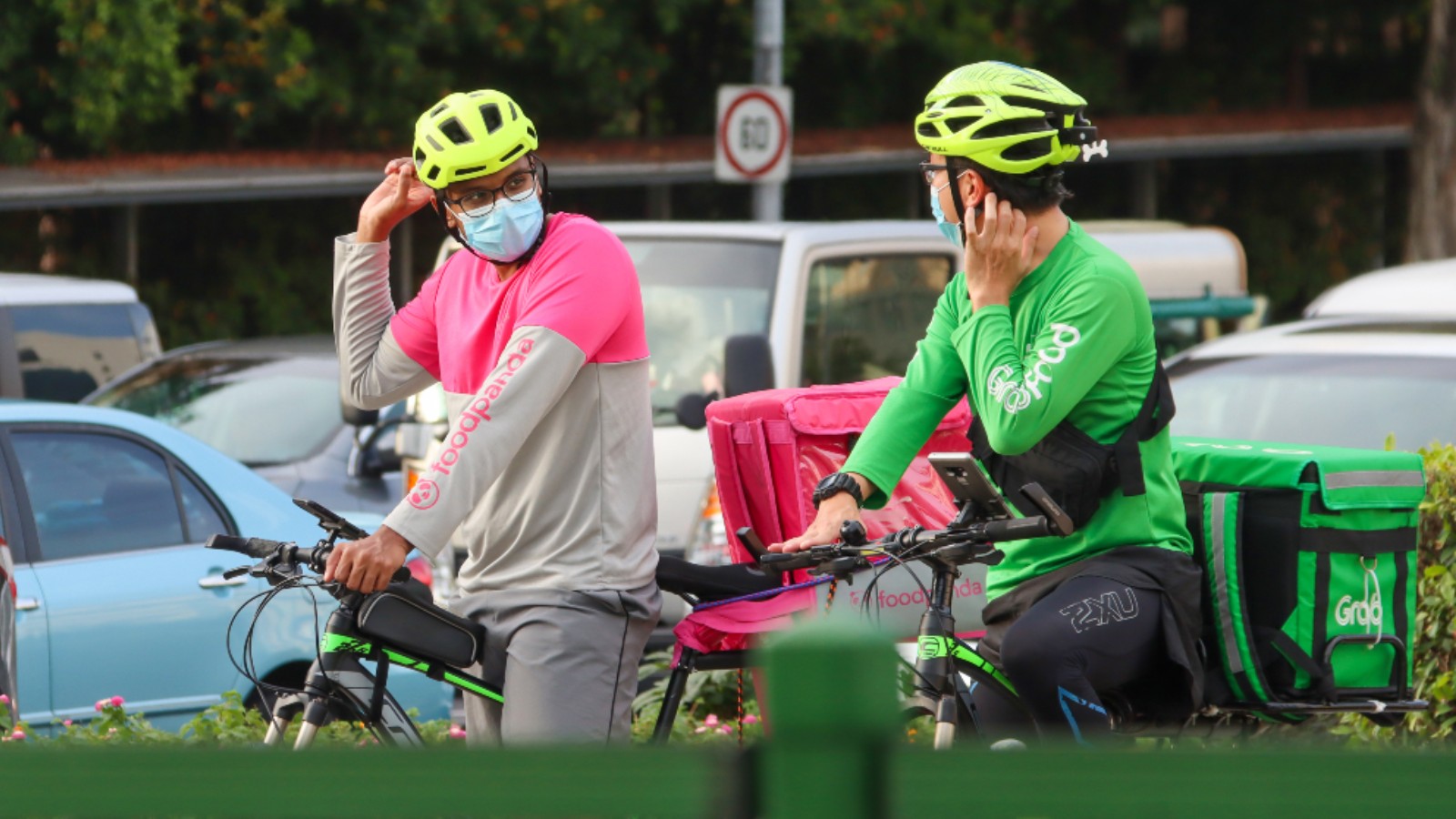 It's the kindness of others that keeps us going, and it's only right that we share this same graciousness to those who ensure we get our packages and meals on time.
Let's not fall into the trap of treating others as less, just because they work to provide us with a service.
If you like what you read, follow us on Twitter and Google News to get the latest updates.