Winter Olympics? Should we care? The closest we get to snow in Singapore is the milo peng that the kopitiam auntie makes for us.
And the closest most of us would get to ice-skating is a spin around The Rink at Jcube or at Kallang Ice World at Kallang Leisure Park (don't get me started on the weird "outdoor ice skating" rink that popped up at CHIJMES over Christmas – slippery plastic blocks aren't ice.)
Which brings me back to… why should we care about the Winter Olympics in sunny Singapore?
Perhaps, seeing that there's chatter about the artificial snow made for the Beijing Winter Olympics 2022, with environmentalists questioning the wisdom of creating manmade snow in a region hit by drought.
What about politics? Much has been written about how athletes and officials have been warned not to talk about global politics during their events – which is a rather odd statement to make in itself. Athletes should talk about sports, yes, but to specifically muzzle them sounds a little overly authoritarian to me.
But honestly, do we really care about such issues?
Environmentalism is fine and good, and not everyone cares about the fragile state of geo-political issues, so a cynical person would say, aiyah, don't care lah, pass the milo peng, we have other things to worry about in Singapore right now.
Why we should care
But I would argue that we should care about the Winter Olympics. Not for the above mentioned reasons, though they are worthy, but for the fact that the Olympic Games celebrate the universal nature of competition and participation – the Olympic spirit, so to speak.
View this post on Instagram
Which brings me to why I'm writing this: Zhu Yi.
If you haven't heard of her before, you probably would have by now. She's the US-born figure skater who gave up her US nationality in 2018 to skate for China at this year's Olympics, but came a cropper on her figure-skating debut in the women's singles short program on Sunday (Feb 7), which put her at the bottom of the table and dropped China to overall fifth place in the team event.
That earned her the ire of Chinese netizens, who piled on the poor 19-year-old for the simple sin of falling down on ice.
On China's Twitter-like social platform Weibo, the hashtag #ZhuYiFellOver racked up more than 230 million views before being deactivated, with searches on Sunday afternoon returning no results.
Another hashtag – #ZhuYiMessedUp – remained accessible, clocking over 80 million views.
In her post-event interview, the distraught teenager said: "I guess because I missed the first jump I was just kind of frazzled and felt a lot of pressure on landing that last jump, and unfortunately I popped it."
"I'm upset and a little embarrassed. I guess I felt a lot of pressure because I know everybody in China was pretty surprised with the selection for ladies' singles and I just really wanted to show them what I was able to do but unfortunately I didn't."
How we should care
We love watching the Olympics because it celebrates the highs of human sporting achievement.
We watch, eyes wide and jaw agape as we see skiers hurtle down the slopes and soar into the air. We stare, holding our breath as speed skaters shoot across the ice at insane velocities, trying to break records without breaking their necks.
We gaze, spellbound as figure skaters glide effortlessly on the ice, twirling and spinning in dizzying superhuman acts of balance and grace.
Until they don't.
— Paul (@RentFree24_7) February 6, 2022
It was painful to watch Zhu Yi fall down during her performance. But what was even more painful was to read how netizens were so quick to condemn her.
"Shame on Zhu Yi," one netizen wrote on Weibo after her routine on Sunday.
"Zhu Yi, how ridiculous your performance is!" another user exclaimed. "How dare you skate for China? You cannot even hold a candle to an amateur!"
Another comment, with 11,000 upvotes, said "this is such a disgrace".
Comments got even more personal, with Zhu's lack of fluency in Mandarin used as a punching bag. "Please let her learn Chinese first, before she talks about patriotism," one user said.
Others on Twitter were just as quick to ridicule the teenage skater.
Beverly was born in LA to Chinese parents
Grew up privileged

She surrendered her American citizenship so she could compete for China and changed her name to Zhu Yi

She fell twice during her Olympic debut on Sunday

Finishing with the lowest score~

🤣🤣🤣🤣🤣🤣

👋🏻 Chicom 👋🏻 pic.twitter.com/0xRaoMgnkN

— EdoIsHip❁ ~🇺🇸~ (@HipIsEdo) February 6, 2022
I found this tweet particularly distasteful, as did most of the replies on the thread, some of which called the original poster out as an attention seeker and rather pointedly asking whether he was an Olympic athlete himself.
But that's the issue: Negativity begets negativity. The old internet adage rings true: Do not feed the trolls. Why do we need to even bother to put these online haters in their place?
What we should care about
Why are some of us so quick to condemn those at the top when they mess up?
Perhaps it's about seeing our heroes fall? But this isn't a fall from grace. This isn't a doping scandal or someone cheating to get ahead; it's not even as dramatic as Tonya Harding, who ordered a hit on her teammate Nancy Kerrigan in 1994 just to get on to the US Olympic figure skating team.
Zhu Yi's fall is simply that: A fall. A failure to perform while under stress at one of the top sporting events of the year.
We should react to that with some empathy, and failing that, some sympathy at least. Not with derision and laughing emojis.
When you see someone trip, our first instinct isn't to point and laugh (okay, for most of us, at least) – we rush over to see if we can help. Why not the same in this scenario?
View this post on Instagram
The vast majority of people in the world will never get to perform at the levels of ability shown by these Olympic athletes, nor have to face the levels of stress that they go through when it comes down to just them, alone on the global stage.
When tennis star Naomi Osaka pulled out of the French Open citing stress and pressure, we lauded her for prioritising her mental health over her drive to compete.
When gymnastics superstar Simone Biles pulled out of the women's competition at the Tokyo Olympics to focus on her mental health, she was held up as an example of bravery and courage.
Zhu Yi fell.
She did poorly on her routine, no doubt. But she got back up. And she completed it.
That is a mark of a champion. Perhaps not on Sunday. But there will be other days.
As for us, watching by the wayside. The least we can do is not to kick her while she's down.
The best we can do? Understand that even the best among us can fall. And if it can happen to anyone, perhaps one lesson we could learn in our own lives is not to be so hard on others – and on ourselves when we fail.
The Olympics isn't just about winning. The Olympic creed is about the fight to compete.
Other stories you might like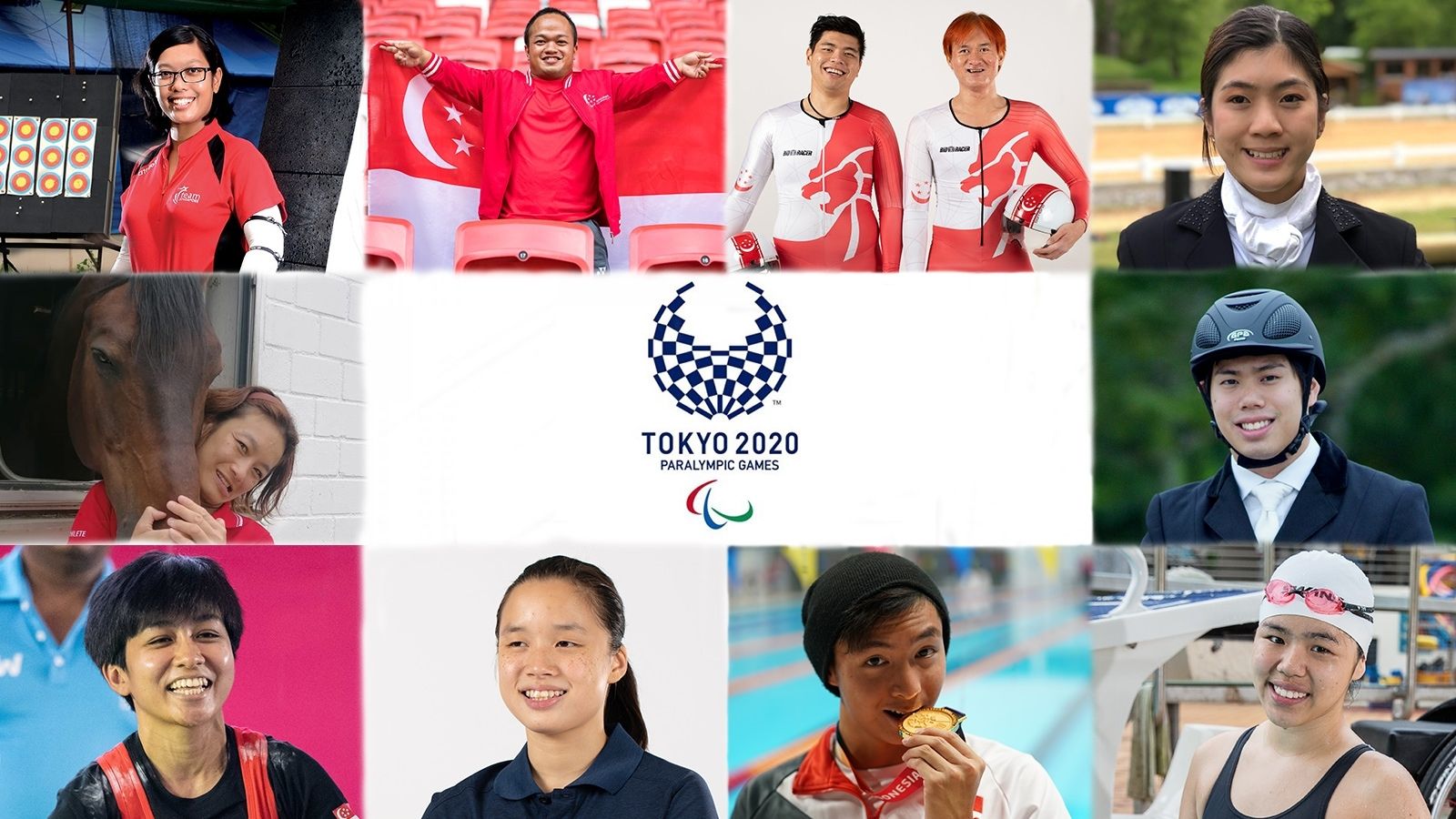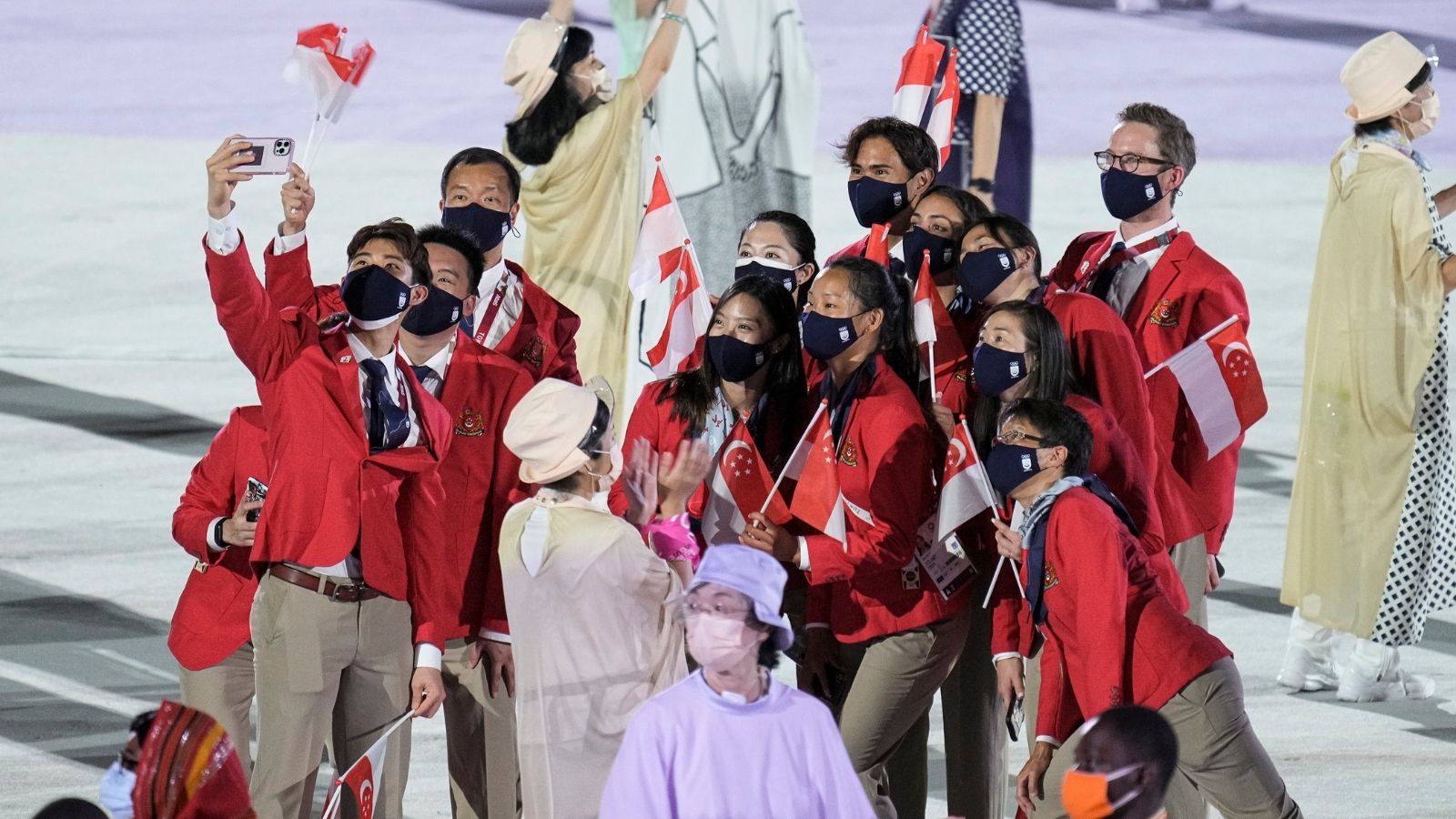 As the founder of the modern Olympic Games Pierre de Coubertin famously said: "The important thing in life is not the triumph, but the fight; the essential thing is not to have won, but to have fought well."
Let's remember that, as we cheer (not jeer) on from the sidelines for the heroes (winners and losers) of the Beijing Winter Olympics.
If you like what you read, follow us on Twitter and Google News to get the latest updates.