Last week, England lost 3-2 on penalties to Italy in the Euro 2020 football final.
Even before the tears stopped flowing, the racist abuse started.
England's black football stars Marcus Rashford, Jadon Sancho and Bukayo Saka all suffered online abuse, mostly on Twitter with multiple messages containing the n-word as well as monkey emojis and other racial slurs.
It prompted England coach Gareth Southgate to condemn these actions as "unforgivable" and many others came out in support of the young footballers.
Yet, the abuse remains. The BBC did a follow-up piece on why social media is so toxic and boiled it down to one reason: There isn't enough regulation for social media sites and the sheer volume of content online makes it near impossible to happen without automation.
Social media is part of our modern life. At a click of a button, we update our friends and family about our lives, catch up with old acquaintances, play a game or watch movies together.
Unfortunately, our digital tools have opened the doors to a new form of abuse — cyberbullying.
Cyberbullies share a common trait with other bullies — they are cowards at heart. That's why we so often hear the term "keyboard warriors": So aggressive behind a keyboard yet too afraid to say the same in person.
Last month, social media was buzzing with the story of a person who confronted a Carousell seller in person after the user insulted him on the online marketplace app.
When the seller cursed at him on the app, the buyer decided to contact him posing as another person. When they met in real life, he then proceeded to shame him and demand an apology.
While some people applauded the come-uppance of a "Carouhell" keyboard warrior, others also questioned why the buyer, an older man, felt it necessary to go to such lengths to school the seller, who turned out to be a teenager.
There were also some other rather troubling details that came to light after.
Was the older man a bully himself for taking the keyboard warrior to task?
Other stories you might like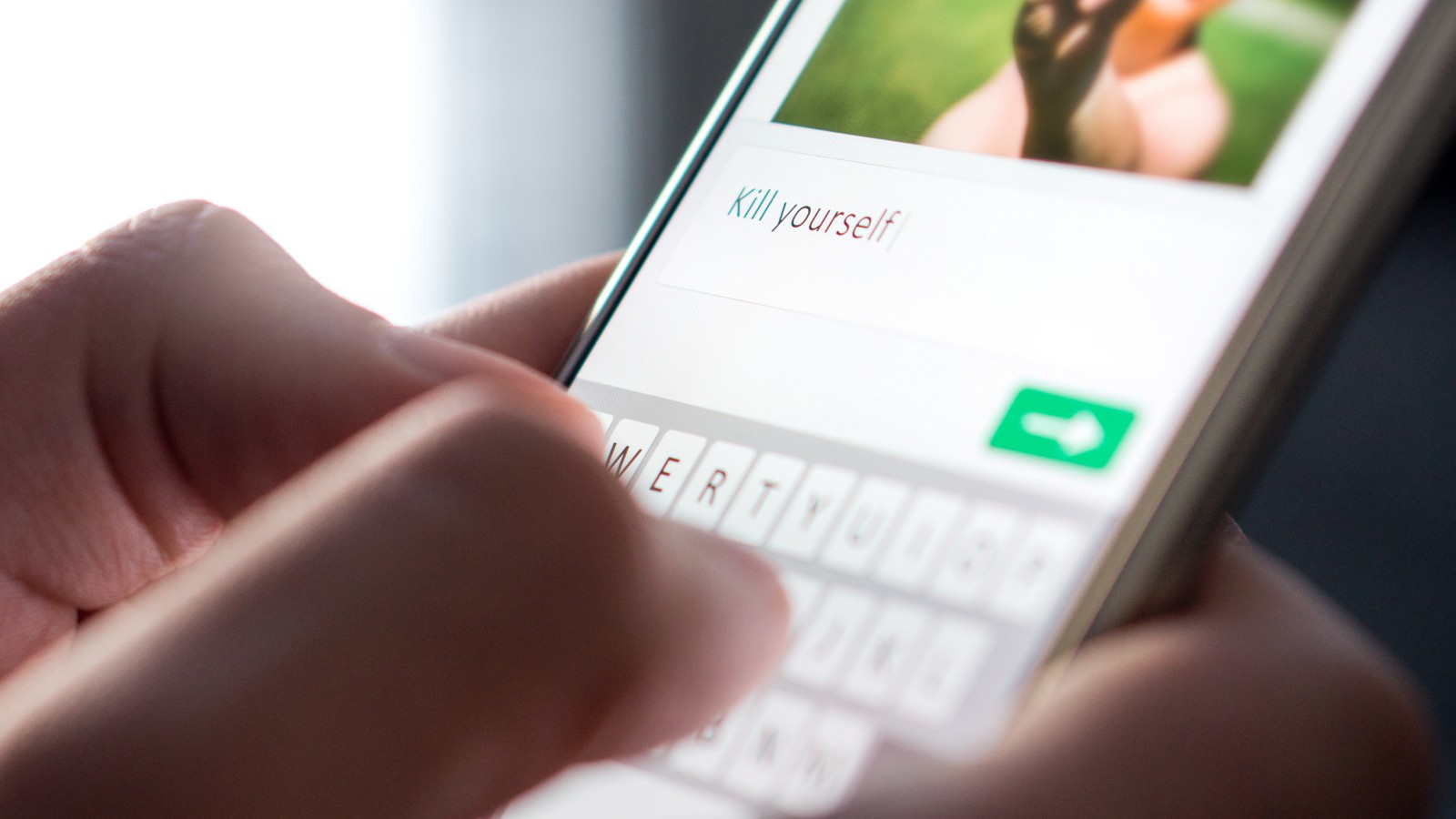 When cyberbullying becomes a crime
More recently, a S'porean teen, Derek Ng, got 9 months' probation for sending death threats to an English Premier League player.
He used multiple anonymous accounts to send four death threats to Brighton & Hove Albion's Neal Maupay, who had scored the winning goal against Arsenal Football Club, which Ng supports.
Before sentencing Ng, District Judge May Mesenas said: "While you're very passionate about the sport, making threats because you're unhappy about certain things and undergoing personal things, that's not the way."
This case is an example of how cyberbullying, when left unchecked, can lead to criminal anti-social behaviour and real fear for its victims.
We should not dismiss social media toxicity as "people just blowing off steam" or "they are just being jerks". Yes, they are, but it can lead to some real damage.
In the aftermath of England's loss to Italy, a mural of Marcus Rashford was defaced in Manchester. Some may argue that it is "only graffiti", but it is a short slippery slope from property damage to assault.
In fact, a man was arrested and is being investigated for online racist abuse after he turned himself in.
Nevertheless, the outpouring of support that has come up in the wake of the racist hate attacks on the footballers prompted a grateful response from Rashford himself, who tweeted: "The messages I've received today have been positively overwhelming and seeing the response in Withington [where the mural was defaced] had me on the verge of tears. The communities that always wrapped their arms around me continue to hold me up."
— Marcus Rashford MBE (@MarcusRashford) July 12, 2021
Through this, we can see a possible solution to toxicity in social media. To stop it from going downslope from cyberbullying to criminal behaviour — focus on encouraging positive behaviour rather than trying to stop negative actions.
That is part of the reason we publish stories on The Pride. To call out bad behaviour, yes, but more to tell stories of good, kind acts to inspire others.
To remove toxicity from social media, we cannot depend on bots and automatic moderators to censor the unacceptable. Because where do we draw the line between an inconvenient truth and an ugly lie?
The answer lies in "censoring" ourselves. This does not mean keeping quiet about things that matter, or staying mum out of fear of reprisal, but simply taking a step to look at our words and behaviour before we bang out our thoughts on the keyboard.
Here are three ways to make sure we don't add toxicity to what we post online.
1. Think before we post
Remember that things on the internet are never truly gone.
Before posting, ask yourself: Will this stir up any controversy? Will anyone be offended by this comment?
This is not to immediately stop yourself from posting. Sometimes, issues need to be addressed. We need to speak up on topics that we feel strongly about. And we should not fear offending people when we are standing up for the right issues.
Nevertheless, we should still consider our actions and not post in anger. One good rule of thumb is: If it can wait, reply only the next day. In other words, give yourself time to cool down and think before replying. It will also allow you to put yourself in the other party's shoes and see things from their point of view.
One distinction though: If you find that your post might incite hate or perpetuate negative stereotypes, then that's an instant no-no.
2. Confirm facts before we post
While there is POFMA to deal with overt instances of fake news, we should be taking steps to protect ourselves as well.
There are many steps that we can take to validate our news sources. Be critical of what you read. Research into the claims being made. Check whether the source is a credible one. And have multiple sources of information.
Just because you read it on your Facebook feed doesn't necessarily mean it's true.
Armed with proper information, we can then make a more informed comment, or more often, realise that we need not react to what we read online in such a dramatic way.
3. Post with positivity
Let's reclaim the comments sections from negative attacks by keyboard warriors.
Too often we only speak up when something upsets us. Or when we're trying to be too clever or snarky to score points with a cheap joke.
Try this instead: As you browse your social media and see a post you like, don't just smile to yourself and keep scrolling, leave a positive message of affirmation.
If you are able to brighten up someone's day with a comment, why not?
Be the difference
It is easy to continue with our social media habits while complaining about how toxic it is.
It takes courage to admit where we can improve and it takes effort to change.
Old habits do die hard. But new habits can lead to positive effects. If you make the change in yourself, you may find that your kind actions may have bigger far-reaching effects than you'd imagined.
A quote often attributed to Gandhi (but was actually coined by educator Arleen Lorrance) says "Be the change you want to see in the world".
Let's not just complain about toxicity on social media and do nothing about it. Cyberbullies bully because no one calls them out. Speak up, take a stance. One step at a time. And do it with the intention to protect, to raise up, not to tear down.
Start that positive change in yourself, and let's hope to see the Internet becoming a better and more inclusive environment, where we can cheer and not boo and curse at one another.
If you like what you read, follow us on Twitter and Google News to get the latest updates.