Some draw as a full-time job, others do it as a hobby or passion project. Some do it to inspire, others to raise awareness about a cause or issue. These five local artists from The Pride are here to bring you weekly comics and artworks that will surely put a smile on your face!
When full-time artist Ang Min Jia (also known as Jang) took a six-month break from her previous job in 2018 and travelled overseas, she observed that despite cultural and language barriers, there were two things that connect people – animals and things we value.
"I was curious what kind of values would connect people, and so I started to put these two things together in my expression," the 31-year-old artist behind the one-woman JangandFox Studio tells The Pride.
JangandFox comics revolves around Little Fox, a character inspired by Min Jia's stuffed fox which was hand-stitched by a teddy bear maker in Tbilisi, Georgia.
The comics centre on themes such as love, bravery, friendship and family.
"In the Forest of Little Things, the Little Fox and friends discover the wonder of an ordinary day. Like a small cup of tea, their tales warm our heart and remind us of the little things we hold on to."
"Doing illustrations has been my passion all along," Min Jia says. "It's something like a visual diary – whatever I see and hear, whatever that makes sense to me I would draw it out."
Min Jia says that she draws inspiration from books, movies, and conversations with people.
The avid volunteer, who mentored at-risk youth from Boys Town and now volunteers with Back Alley Barbers and the Covid-19 Migrant Support Coalition, says: "Through my 10 years of working with the under-served communities in Singapore, I have encountered many untold stories of empathy, bravery and kindness that continue to inspire me and my work."
Her readers come from not just Singapore but across the globe. Jangandfox comics has been officially translated to Mandarin, and fans have also translated it to their own languages including Turkish and German!
However, being a full-time artist comes with its challenges.
Min Jia says: "I've been told my whole life that artists cannot earn their own keep. Financial stability is something all artists have to grapple with. You also need to have the discipline to come up with consistent content to engage readers."
Min Jia admits that she is not just an illustrator, but a connector too, as well as a bao ga liao (Hokkien for "having to do everything").
While she has raised funds through her art for charities such as Alzheimer's Disease Association, Make A Wish Singapore and rescue efforts for the Australian bushfires, Min Jia hopes to expand the social involvement aspect of JangandFox as a business model.
"I have been fortunate to be able to blend two of my passions together – social cause and drawing," she says.
"A lot of people see my comics as helping others, but I never really thought of it that way. It's more of how we can be a decent human being. In times like this, I hope readers can find a little companionship and hope, even courage."
"Whenever I watch dog videos, it makes me smile and so I wanted to do the same for others," says Sonia Yeo, creator of Corgiyolk comics. "Corgiyolk was born out of my love for dogs and eggs!"
Corgiyolk started as a passion project in Nov 2018, says the 26-year-old artist, who runs the daily web comic on top of her job as a digital marketer.
"Corgiyolk is a collection of heartwarming comics about an adventurous corgi spreading kindness to his animal friends to inspire people to feel good, do good and be good."
Sonia enjoys reading interesting animal facts and aims to evoke empathy through her comics.
She tells The Pride: "Did you know that black crows console each other when they lose a fight? I also did (a comic) on black cats because people's impression of them was that they bring bad luck, but they are so much more than that."
When Covid-19 hit, Sonia used Corgiyolk (wearing a mask, of course!) to encourage people to stay connected while safe distancing as well as to appreciate our frontline workers.
She says: "We are living in an uncertain time now, so I try to bring joy and comfort through my comics. I hope to make readers smile and remind them that they are not alone, we are all experiencing the same thing."
Sonia has also collaborated with the National Youth Council to raise the importance of building mental resilience.
She says: "Corgiyolk has helped me to grow in so many aspects and I'm very blessed and happy so many people like it in the same way I do."
As a new full-time working mother of a 9 month-old boy, Cindi Ang, 32, struggles with parenthood on top of trying to be more environmentally friendly.
She started @a_struggling_minimalist in March last year as a visual diary.
"Being a minimalist is a lifestyle choice that challenges you to be more intentional in all the things you are doing – in terms of how you consume, how you act as a parent. It's about being more conscious in the decisions you make."
"I draw observations and reflections of the things happening around me and within my social circles," Cindi says. "It's to remind myself of the things that I want to align myself to."
Sometimes, her drawings also call people out for certain issues that she doesn't agree with.
While Cindi's friends are supportive of her art, she hopes that strangers who see her content and resonate with it will also reach out and interact with her.
"Hopefully people who come across my content can think about how they can be more thoughtful in the things they do, say and consume," Cindi says.
Other stories you might like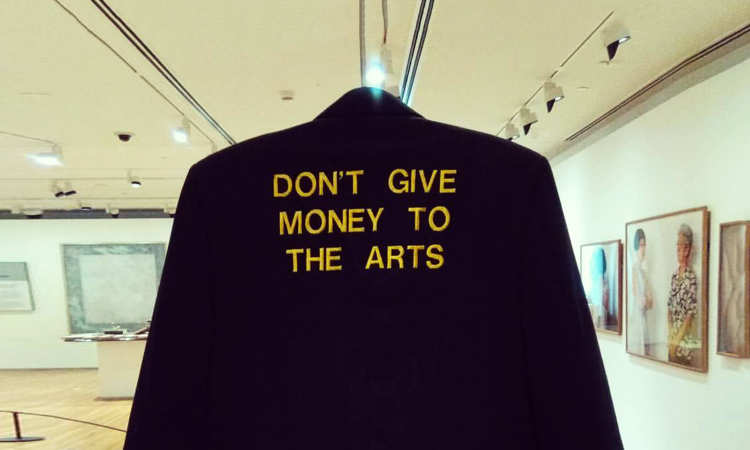 With three rescues – two cats and a dog – in her home, to say Melissa Tan is an animal lover is an understatement.
The 46-year-old freelance behavioral therapist for children with autism started painting in 2012 as a hobby, until someone at the local animal shelter she used to volunteer at asked if she could sell some of her paintings for charity.
"That was the first time I tried selling my art and it was all sold out!" Melissa says, adding that requests for more pieces soon came in.
"Using watercolors, inks and pencils, Melissa creates worlds where dragons host a tea party, tiny pink polka-dotted elephants nestle in trees and forest animals dance in the moonlight."
Her work has been showcased in Singapore and overseas, including Perth and New York. And a portion of proceeds are set aside for good causes – charities she has worked with include the Breast Cancer Foundation, Cat Welfare Society, and Food from the Heart.
On what inspires her: "Animals," Melissa says without missing a beat, admitting that she would rather spend her time with animals than with people. "People also inspire me, but I like drawing animals more," she laughs.
"Animal welfare is a huge passion of mine. If I hadn't started selling my art via the animal rescue groups, I wouldn't have started at all. So I want to give back to them."
Having worked at the Singapore Kindness Movement for 11 years, some might call Mirta a historian more than a digital marketer.
On top of managing SKM's digital marketing strategy, designing in-house creatives, creating videos, and writing for The Pride, the 31-year-old illustrator is also a mum of two daughters, 5 and 4.
While she has been doing illustrations since she was 16, she only started to post her work online this year.
"Lately I've been inspired by women representation and standing up for minorities," Mirta says. She recently posted a series of artworks for #powerfulwomenweek to promote strong women.
"It struck a chord with me to champion women, to talk about women with vision and women representation in society," she explains.
Her kids are one of her biggest inspirations.
"Sometimes they say funny things that I just need to immortalise in my art!" Mirta says.
She adds: "I want people to be more aware of the issues that women face now so that in future my daughters don't have to experience them."
Mirta sees her work at SKM in a similar way.
"I like that I can leave a legacy in society through the work that I do and that it leaves an impact in the long term."
If you like what you read, follow us on Twitter and Google News to get the latest updates.