Their faces dolled up, hair coiffed to perfection, decked out in their very Instagrammable OOTD, they were well-primed for their photoshoot.
Photographer Jayden Tan got into position to take that all-important shot that would capture the hours of effort the duo and their supporting crew had put in to make sure they were picture perfect.
Mervin Wee, creative director and managing director of the Jean Yip Group, had developed a style for the duo's crowning glory, and a hairstylist from the group made sure every strand was in its right place. Stylist Lionnel Lim, who had sourced the duo's outfits from Zalora, was showing the two how they should pose: Put your arm this way; place your foot here; face this direction, he exhorted. And makeup artist Teo Yue Qi wiped away a tear as she contemplated her handiwork which brought all the inner beauty of the pair to the fore.
A film crew, under the watchful eye of its director, began to capture proceedings as the two models regarded each other, a tad nervously. They regained their composure upon Lionnel's prompting, favouring Jaden's camera as he fired away for the photo that would delight their followers, fans and friends and inspire a thousand likes.
Except that the two models weren't teenage social Instagram influencers or social media personalities. They weren't even models by profession.
Far from all that, Chow Yew Kew, 85 and Theresa Chai, 68 may even be too old to be called Net Nannies. They were, in fact, residents of the Singapore Baptist Convention Golden Age Home at Kallang Bahru.
The shoot was part of Singapore Kindness Movement's initiative, #OneKindDay – which aims to spread kindness on social media by "kind acts and gracious offers of help", and Madam Chow and Madam Chai's involvement was media personality Sara-Ann Krishnamoorthy's contribution to the movement.
Other stories you might like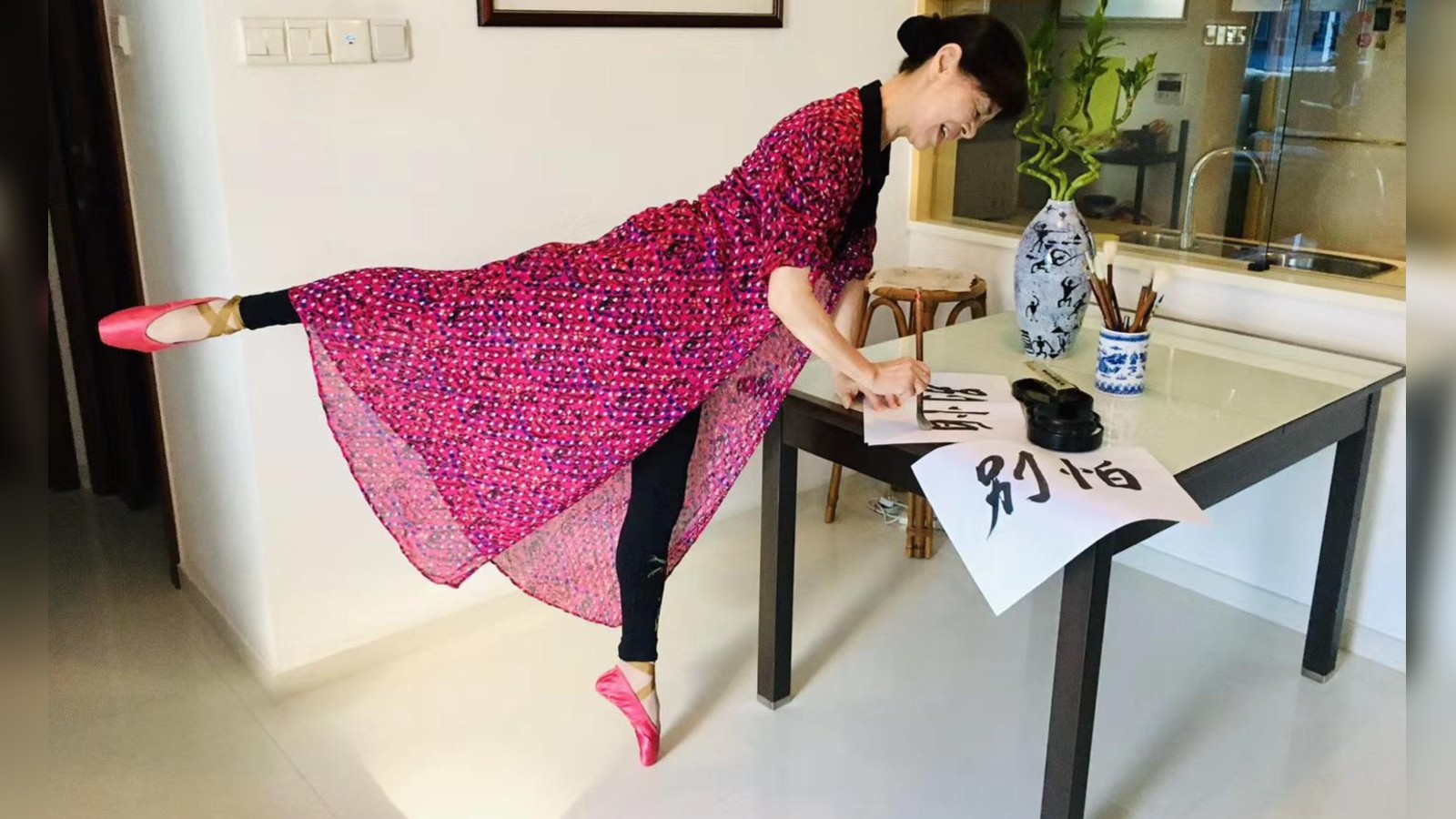 Sara-Ann, a former colleague of mine and the most genuinely kind person you could ever meet, felt she wanted to do something nice for some older folk. "Spoil them with a makeover, pamper them for a day and make them feel special," she said.
While #OneKindDay works by your posting an offer of kindness on social media – instances we've seen so far include a jam session with musicians Jack and Rai, and a workout session for moms with host and fitness enthusiast Kelly Latimer – and waiting for someone to take up your offer, Sara-Ann short-circuited the process by getting her styling and camera crew ready and approaching a home directly.
Madam Chow and Madam Chai took up the offer as they were cool about showing their faces in public, explained Ms Alice Tay, a member of the staff at Singapore Baptist Convention Golden Age Home.
The pair were no different from schoolgirls preparing for prom night as they chatted with Sara-Ann and the crew, and when the makeover was complete and their transformation was revealed by the unveiling of a mirror in the presence of their fellow residents, Madam Chow stood transfixed in front of the mirror, looking for a minute or two without saying a word, while Madam Chai laughed – an almost mechanical, ha ha ha ha ha – when they saw the new and improved cosmetic versions of themselves.
"Do you feel young again?" asked Madam Chai.
"Yes," replied Madam Chow. "I'm 58 now," she added, flipping the numbers of her real age and laughing with delight. Which was striking because while many would hardly think of 58 as a youthful age, (some might even consider it old), that was Madam Chow's idea of what being young was.
Related article: They want to flood social media with kindness
The pair basked in the limelight for a while, neither ambulant enough to move without a walking aid, but enjoying the attention nonetheless. Despite chuckling in acknowledgment of remarks such as "superstar" from their fellow residents, neither, however, was under any illusion that their stardom would last beyond the moment the makeup remover hit their faces.
It was a spectacular end to a heartfelt enterprise – the reveal – but it was during the tender moments when Madam Chow and Madam Chai talked to the effervescent Sara-Ann and others that love and kindness were at their highest points.
And while Madam Chow and Madam Chai were the direct beneficiaries of Sara-Ann's #OneKindDay contribution, the happiness was felt by the other residents, too.
As did caregiver Ms Tay. Whenever she wasn't helping her two charges move from one spot to another, she would keep an eye to make sure they were fine. When the makeover was done, she looked quietly at them with such pride I could feel her heart exploding with love.
Even as a quiet, disinterested observer, I, too, felt happy.
The makeup would fade, the regal elegance of the day's sartorial splendour would be returned, but the memory of all the kindness that Madam Chow and Madam Chai felt that day would live on for a very long time in their hearts.
If you'd like to spread some kindness on social media, share some love on the Internet and put a smile on someone's face, make your own pledge today and if you would like to share your experience with us, hashtag #OneKindDay.